Fact: The travel industry is responsible for 5% of global carbon dioxide emissions and contributes to 4.6% of global warming. With our consumption of the earth's natural resources at a rate of 25% greater than our planets' ability to replenish them, this puts travelers in an interesting conundrum—how can we explore the world while participating in the effort to preserve our planet's precious resources?
Kermit the Frog once said, "It's not easy being green," but nothing could be further from the truth! Making eco-friendly travel choices is easier than you may think, and you don't need to be an environmental expert to make a difference. In celebration of Earth Day, we're excited to offer you our top five tips for greener travel:
1. Fly Smarter: Did you know that air travel is considered the main tourism contributor to global warming? It's responsible for 40% of the total carbon dioxide emissions caused by this sector. Of course we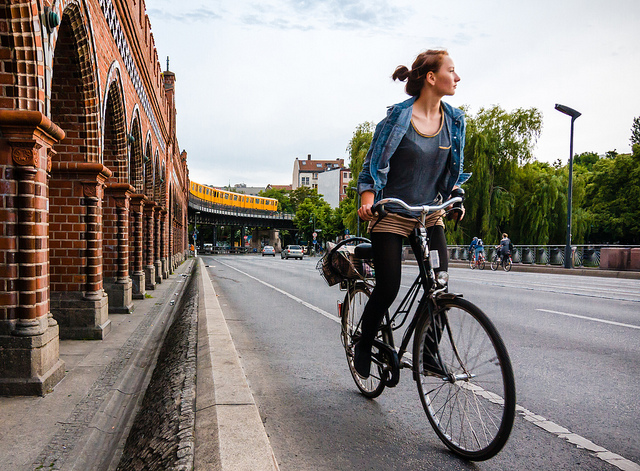 all know that walking, biking, hybrid cars, public transportation and even rail travel are your greenest bets, but when flying is necessary, consider purchasing carbon offsets. Carbon offsets fund a reduction in carbon dioxide emissions roughly equal to your output, counterbalancing the effects of your air travel. For example, many online travel sites sell customers carbon credits for their trip by using social enterprises like TerraPass. Companies like TerraPass also make it possible for you to calculate your carbon footprint related to air travel, driving and even at home.
Additional tips for greener air travel—pack as lightly as possible (the less weight the plane is carrying, the less fuel it will need), fly nonstop, and book flights with airlines that have been recognized for their sustainable business practices. In a recent report by eco directory site Greenopia, Virgin America was declared the most environmentally friendly airline in the United States for the fourth consecutive year and Air France ranked first in Europe.
2. Stay in Eco-friendly Accommodations: 67% of respondents to a major travel survey by Accor said that a sustainable hotel is as comfortable as a conventional hotel, and 70% said that they prefer a hotel with sustainability credentials. Fortunately, more and more hotels are taking steps to reduce their carbon footprints, as well as yours, when you stay in their rooms. When at all possible look for hotels that are either Green Seal or LEED Certified (or both!)– these venues are doing their best to help the environment, including using flow-restrictive shower heads, low flow toilets, energy efficient lighting and linen programs that reduce waste. When staying at these places, you'll not only get the satisfaction of traveling green, but you'll also enjoy perks like organic bath products, free hybrid parking and bicycle rentals. Some earth-friendly hotels also plant trees when you book a room or green package—or when you order a green martini!
3. Treat Your Hotel Room Like Your Home: When you're home, do you take hour-long showers and leave your lights and TV on when you're not using them? Do you excessively use the heat and AC? How about towels and sheets—do you use fresh ones every day? Probably not—so why would you do these things while you're traveling? Yes, traveling often means the ability to live a little more luxuriously than you would at home, but it does not give you an open invitation to forget about green living best practices. And if you're not staying in an eco-friendly hotel, you might have to make a more conscious effort to stay in the green lodging frame of mind. First things first: When you walk into your hotel room, unplug unnecessary appliances as they drain energy even when they're not on. Five lamps? Unplug four. Mini fridge? Unless you brought perishables, unplug. Coffee maker? Unplug until you're ready to use it. You get the idea.
Consider cutting down on housekeeping visits by simply hanging your "Do Not Disturb" sign on your door. This will help save water, electricity and also cut down on the hotel's consumption of cleaning products. Plus, they won't be cleaning the surfaces of your room with chemicals twice a day (so it's a 'win-win,'right?). Open the curtains to let sunlight into your room, or if you need to cool off, open the windows instead of reaching for the AC. Also, if you don't have a separate recycle bin in your room, ask the front desk where you can find one. And if the hotel does not recycle (shame on them!) take your Wall Street Journal and empty cans and toss them in an extra pocket of your suitcase to recycle later—it's the little things that make a difference!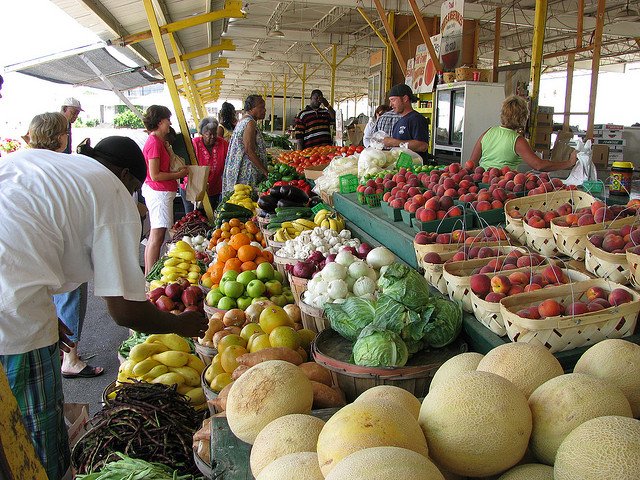 4. Eat, Drink and Buy Locally: Plain and simple—if the goods you consume haven't been flown or trucked in, you're saving significant emissions. When it comes time to munch, make every effort you can to seek out and support local businesses that grow, sell and serve locally-sourced ingredients (Eat Well Guide's Eat Well Everywhere Finder helps you find local, sustainable, and organic food when you're traveling). You can also prepare and bring your own snacks if you think eating locally may be a challenge in your destination—check out our tips here.
Also, bring your own reusable water bottles (stainless steel or BPA-free plastic) if the drinking water is safe in your destination (check with your travel assistance provider, travel medicine specialist or the CDC to find out). Reusable bottles are quite stylish these days and come in all shapes and sizes—they not only look great, but will save you money! You can fill up your water bottle after you make it through security as many airports have water fountains and water bottle filling stations. When you are out and about, keep it handy for hydrating during business meetings, walks, hikes and tours.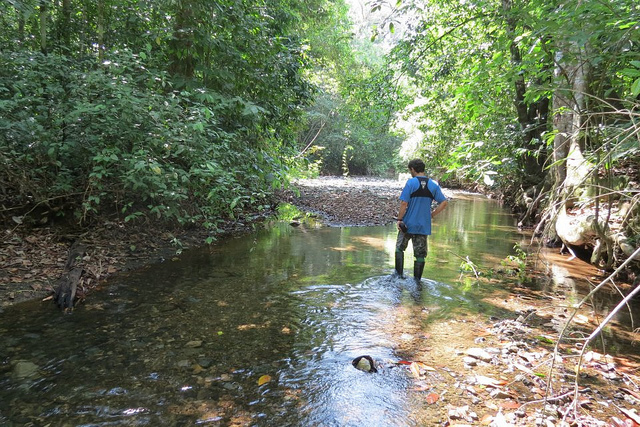 5. Support Eco-Tourism: Nearly one-third of travelers would choose a destination for a trip because it is considered eco-friendly. Since the 1980s, ecotourism has been popular among environmentalists, so that future generations could experience destinations relatively untouched by human intervention. The most popular eco-friendly destination is Costa Rica, but places like Belize and the Galapagos Islands are also popular green locales. Even if this doesn't sound like your idea of fun, check out the top green travel destinations of 2012. Perhaps you can add to this list in 2013!
Safe Travels!

Image Credits:
Top: http://www.flickr.com/photos/danielfoster/7314543258/
Middle: http://www.flickr.com/photos/nataliemaynor/2539111053/
Bottom: http://www.flickr.com/photos/frontierofficial/7169959362/