A gluten-free lifestyle can be challenging, and gluten-free travel is no exception. Whether you have Celiac Disease, gluten sensitivity or follow a gluten-free diet by choice, finding restaurants and grocery stores that cater to your needs can be tricky – and the consequences of unintentionally consuming foods with gluten could pose serious health challenges during your trip. Since the golden rule for gluten-free travel is planning ahead, we're sharing our favorite tips for organizing a trip sans gluten.
Fly Gluten-Free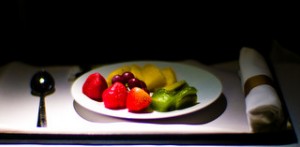 Many airlines offer special gluten-free meals (check out a full list here), so it can be worthwhile to choose one of these carriers. However, some airlines only offer special meals on long-haul or cross-continental flights. Just because you had gluten-free meals on a flight from New York to London, for example, don't assume the same airline will serve you a gluten-free meal on your flight from New York to Dallas. The best way to guarantee yourself a gluten-free meal is to call your airline and request one in advance (anywhere from 24 to 96 hours before your flight).
Unfortunately, despite an airline's best efforts to provide a special gluten-free meal for you, things can still go wrong. For example, if your flight is canceled and you're placed on a different one, your gluten-free meal is not going to follow you to the new flight. It's a good idea to pack your own gluten-free snacks and small meals just in case something like this occurs. Use a soft insulated lunch bag and a couple of reusable ice packs to keep food cold. Be sure to place food in zip-top bags or covered containers to avoid any leaks! Here are some gluten-free foods that require little or no preparation and are easy to transport:
Fresh fruit, such as bananas, grapes or apples
Nuts and trail mixes (such as gluten-free Chex mix)
Gluten-free potato chips, pretzels, popcorn, rice cakes or corn chips
Gluten-free specialty snacks such as cookies, crackers or granola bars
Yogurt
Companies like GoPicnic.com sell travel-sized packets of gluten-free food and condiments such as salad dressings, nut butters, hummus, crackers and fruit bars (super convenient for your flight and for the duration of your trip!). Or, check out these simple recipes to make your own gluten-free travel snacks.
Choose Your Hotel Wisely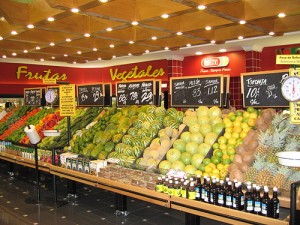 Book your overnight stay at a hotel with easy access to a grocery store, if possible (you can find out the proximity of the nearest store by searching Google Maps or by simply calling the hotel's concierge desk).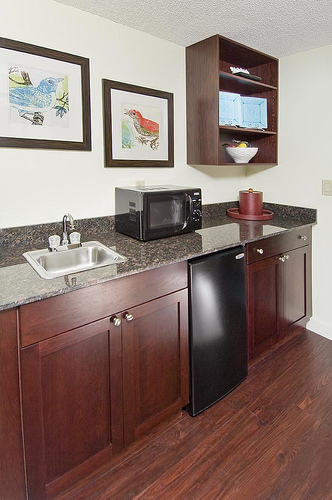 If you're close to a grocery store, you can easily replenish your supplies of fruits, vegetables, plain yogurt and other fresh snacks. Upon making your reservation, be sure to request an empty fridge in your room– that way, you can be sure you'll have plenty of room for storing your gluten-free foods.
You may also be more comfortable if you're able to cook your own food while you're away. If this is the case, try to reserve a room with access to kitchen facilities, such as a microwave or small stove, so you can have full control over what you eat.
If a hotel room with kitchen access is not possible, explain your dietary needs to the concierge when booking your stay. Most hotel chefs are willing to modify the items on their menus, and may even prepare foods that are not listed on the menu at all, as long as they have the supplies in their kitchens. Don't hesitate to ask for special treatment – hotels are in the business of accommodating their guests, after all! GlutenFreeHotelsGuide.com offers a guide of hotels around the world that serve gluten-free food – you can narrow your search by city, state, country or hotel name.
Find Restaurants with Gluten-free Options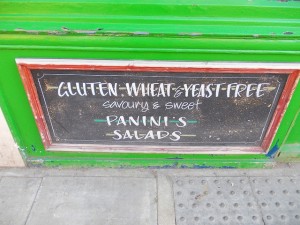 Gluten-free options in restaurants have become more common in recent years. However, it can be tricky to find a local restaurant that serves gluten-free food when you're traveling outside the US, especially if you prefer to avoid the big chains or you don't speak the local language. GlutenFreeTravelSite.com has a handy search tool that enables you to search reviews of restaurants, grocery stores, hotels, resorts and even cruise ships that accommodate gluten-free diets in any area of the world. For instance, if you're heading to London for a business trip, your dinner with colleagues will be worry-free if you suggest meeting at a restaurant that can accommodate your dietary needs.
We also suggest searching TripAdvisor.com for restaurants with gluten-free menus in your destination. Depending on your destination, the site can also offer tips and advice on gluten-free travel. For instance, if you're headed to Asia and think finding gluten-free options will be next to impossible, think again – check out this advice from fellow travelers on surviving Japan and China with a gluten intolerance.
Tips for dining out include sticking to sashimi in Japan or conge (an alternative to rice) in China, as well as meat and fish dishes sans soy sauce, which is usually made with wheat-based ingredients. If you're traveling within the United States, try the Gluten-Free Registry, a database of over 33,000 gluten-free friendly restaurants, bakeries and other businesses across the country. Have a smartphone or tablet? Download the registry's app on iTunes for your iPhone or iPad or on Amazon for your Android.
Of course, On Call members can give us a call for additional gluten-free hotel and restaurant recommendations for anywhere in the world. If, despite your best efforts, you unintentionally become ill from consuming foods with gluten, On Call can also help you find local medical care and pharmacies, anywhere in the world.
Safe Travels!
Healthy Airline Meal from Joi
Grocer Produce from Young in Panama
Hotel Kitchen from Diana Cress
Gluten-Free Street Sign from Lucy Fisher