As business and personal life become more blended for the modern worker, taking family on a "bleisure" trip is becoming more popular for working parents. This can be a great way to spend time with the kids and explore new destinations with them – as long as you can also get your work done. If you're considering bringing your kids along for your next business trip, check out our tips below.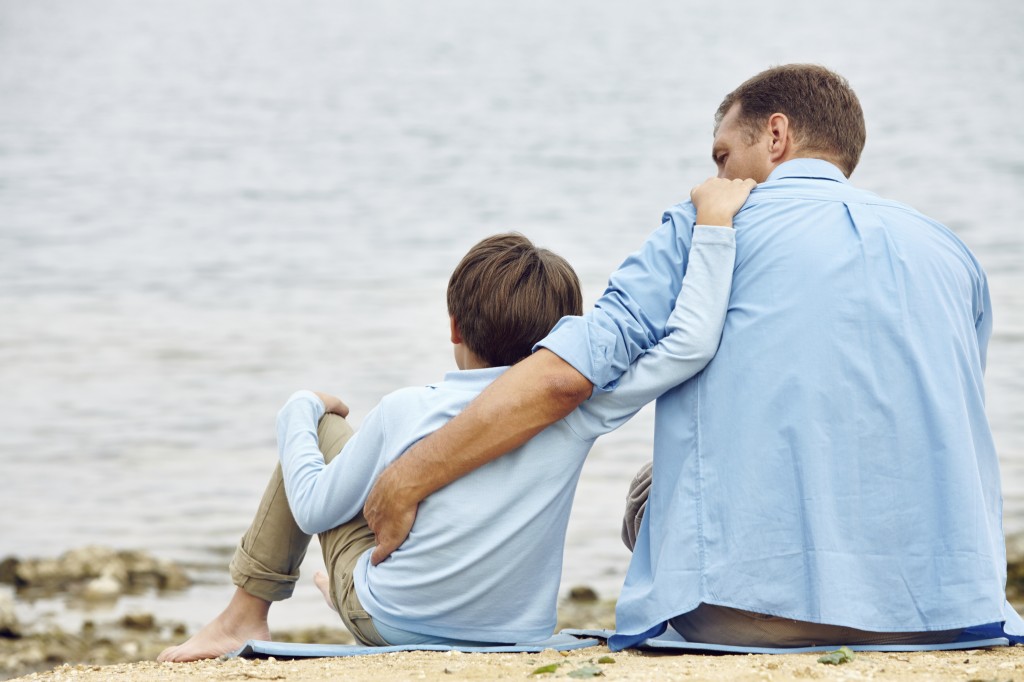 Follow the Rules: Taking your children on business trips is fairly common these days, but it's important to understand your company's policy and plan accordingly. Always confirm that your employer is comfortable with your kid(s) joining you for your trip. Use your best judgment– it may not be appropriate to have the family with you on certain trips, especially those that are high stress or of critical importance. While many employers won't mind if the kids come along for the ride, they'll want to be sure family time won't take you away from your business obligations. This includes any after-hours networking that you should attend. In addition, it's unlikely your employer will foot your family's travel expenses. Double check your company's expense guidelines and speak with your manager prior to departure to make sure you know what you can (and can't) expense.
Bring a Familiar Face: Your child may not feel comfortable staying in the company of someone they've never met, especially if you're traveling to an unfamiliar location without the rest of the family. If your child is not old enough to be left unattended while you're tending to your business commitments, consider bringing along an additional family member or trusted  babysitter (with your company's permission) who can help ensure your kid will feel safe and secure when you're working. If traveling with another adult family member is not an option, research available childcare facilities in the area. Place a call to the hotel concierge for a list of reputable and licensed daycares and/or ask if they offer in-house babysitting services.
Consider the Travel Time: When considering whether or not this is the right trip for your family, think about how long and strenuous the journey will be. Will you make multiple stops and change planes frequently? Will you be traveling to multiple locations during the course of your trip? How much luggage will you need to bring with you? How long will it take to get to your hotel once you arrive? Will you need to rent a car seat or other equipment?  If the logistics seem overly complicated, you may consider making alternate arrangements for your children if it's feasible.
Find a Kid Friendly Hotel: Not every hotel is designed for children. Do your research and find a hotel that will not only accommodate children, but will enjoy having them around. Some hotels cater specifically to children and may even have special game and entertainment rooms. If you're having trouble finding the perfect hotel that will cater to your children, explore the option of using a private accommodation rentals site.
Know Your Itinerary: Plan your night and weekend itinerary in advance. Carve out some time for exploring the area together and doing activities that you know your children will enjoy. Research the best kid-friendly restaurants, parks, museums and activities. If your kids are old enough, ask them if there's anything special they would like to see so they can be part of planning the trip.
Check with Your Colleagues: If you'll be traveling with any of your colleagues, check to see if anyone else will be traveling with their children. This could be an opportunity to set up play dates and see if anyone is interested in joining you for family-friendly activities. Your child may also feel more comfortable in a new location if they are around other children. It's also a good idea to check with your colleagues to make sure they have no concerns with you bringing your kids along.
Be Prepared: While no one wants to think about the things that may go wrong on a trip, it's crucial to be prepared when traveling with children. Reach out to your company's TRM provider to confirm that your dependents are covered. If not, consider finding a program that will offer supplemental coverage. You should also ask your TRM provider for all crucial health and safety information prior to departure. This includes information on infectious diseases, important vaccinations and the nearest pediatric care facilities in your destination.
Have you ever taken your kids on a business trip? We'd love to hear your stories!

Safe Travels!