Last month, we discussed After-Action Reviews(AARs) and how they can enhance your organization's travel emergency action plan. However, while AARs play an important role following the resolution of large-scale incidents, they are typically only utilized when a calculated response is required from numerous groups within an organization. To facilitate a response that is more proactive in nature, we encourage risk professionals to consider additional ways to engage travelers when they return from their assignments. Post-trip debriefs are one way to do just that. Below we'll discuss how you can utilize post-trip debriefs as part of your organization's proactive travel risk management initiatives.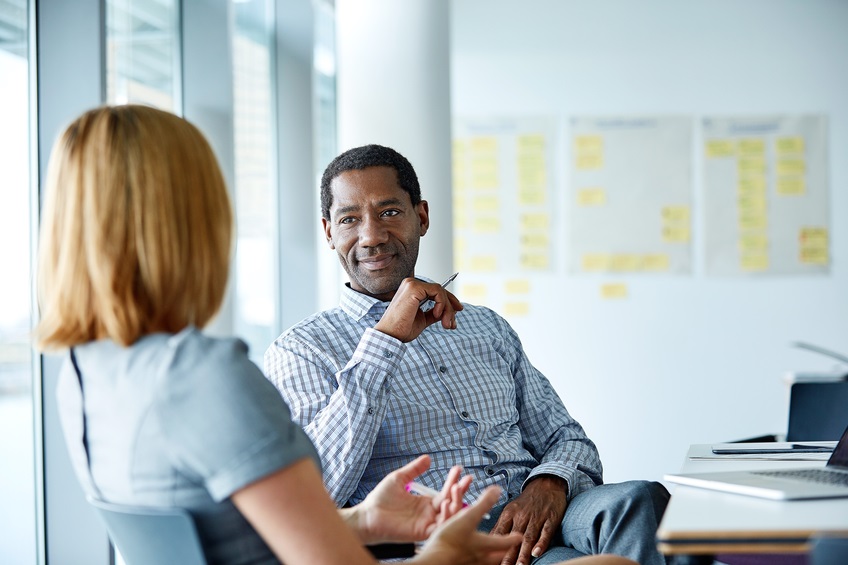 Post-Trip Debrief – What Is It?


Many companies will devote large amounts of money and resources to developing complex travel risk management plans. However, post-trip debriefs are a simple and inexpensive tactic that even small to medium-sized companies can easily implement to help meet their duty of care and improve their travel risk management programs.
A post-trip interview or debrief does not need to be an intricate or formal process. Instead, a post trip interview can be a casual procedure that focuses on opening a dialogue between an organization and its travelers. By having quick interactions with travelers after they return, management can gauge the effectiveness of their organization's travel policies and identify areas to refine in order to achieve optimal traveler safety abroad.
Post-trip debriefs can be conducted in a variety of ways, and it's possible many organizations already conduct some form of post-trip debriefing without even knowing it! Considering the impact these conversations could have on an organization's travel risk strategies, it is worth finding a way to use these insights to take your risk management initiatives to the next level. Debriefs can be a standardized set of questions that an organization can ask a traveler when they return from a trip, or it can be as simple as asking a traveler how their trip went and engaging them in a more casual conversation. Organizations that choose to have informal conversations are still encouraged to document their discussions to help demonstrate duty of care compliance.
Risk managers can also disseminate short surveys that inquire about a traveler's experience. These surveys may be particularly useful for larger organizations with significant travel populations that make regular in-person meetings difficult, although they can prove beneficial to any size organization. Surveys provide the opportunity to quickly compile and aggregate data on the overall quality of a travel risk policy. Third-party travel risk management firms like On Call can help organizations better understand how to implement these surveys, including what questions to ask, how to interpret employee responses, and when to tweak a travel policy to make it more effective.
Post-Trip Debriefs: What Organizations Can Learn
By opening a dialogue with travelers, administrators can gain a better understanding of the destinations they are sending travelers to and can tailor their risk management strategies accordingly. For example, a traveler may comment that a specific form of transportation (e.g. Uber, metro, cab service) was particularly effective in the country they visited or that they felt threatened in a specific area of the city that was reported to be safe. In response, the administrator can make a note to advise the next person who heads to that country and work to provide more in-depth safety advice or preventive measures for that particular destination.
Similarly, travelers may provide insights into the areas that are the most and least effective within an organization's travel policy. For instance, perhaps an organization mandates that employees only travel in taxis while abroad. However, in a specific destination, a traveler felt the taxis were unsafe and would have preferred to take public transportation instead. In such scenarios, risk professionals can make a note to investigate the traveler's concerns and consider making changes to the policy in that specific country.
Administrators can also inquire about certain topics such as the forms of communication travelers primarily utilized. As an example, colleges and universities often find their students' preferred mode of communication largely depends on the area they are visiting; in some countries WhatsApp may primarily be used, while in other countries, students may rely more heavily on email or local cellular networks. Consider how information like this may have practical implications and help facilitate broader conclusions—if an emergency were to arise in a country where travelers don't commonly utilize the Internet, a risk management strategy that relies heavily on email communication could prove ineffective in the heat of the moment.
Conclusion


Rather than only eliciting feedback through after After-Action Reviews (AARs) following an incident, organizations should strive to connect with all travelers when they return from their international assignments. By simply engaging travelers in post-trip conversations, risk professionals may not only gain previously-unconsidered insights but also learn how their travel risk management plans are perceived by their travelers.
For more information about post-trip debriefs and holistic travel risk management, contact us today.
For over 25 years, On Call International has provided fully-customized travel risk management and global assistance services protecting millions of travelers, their families, and their organizations. Contact us today and watch our video to learn more. You can also stay in touch with On Call's in-house risk management, travel health and security experts by signing up for our quarterly Travel Risk Management (TRM) newsletter.