Though the busiest holiday season has come to an end here in the U.S., many countries celebrate their major holidays throughout the rest of the year – some of which could impact your travels if you don't plan accordingly. Our first post of this series focused on the official holidays observed in China, UAE and Brazil—now  we'll take a look at the major holidays celebrated in Russia, India and Japan to help you schedule and better prepare for your business travels to these regions.
Russia – Russia is a popular destination for business travelers – in fact, the GBTA's Global Business Travel Spending Outlook 2011-2015 Study forecasted that business travel spend in Russia will increase by 7.1%.  If you're one of the many professionals planning a trip there, keep the country's official holiday calendar in mind before you book: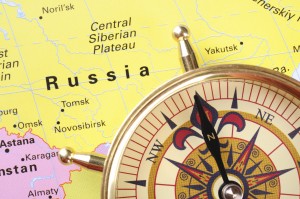 India – India is projected to have one of the fastest-growing economies in the world, making it a popular destination for international business affairs. If you're wondering when the best time of year would be to schedule your trip to India, first consider the national public holidays the country observes:
What: Republic Day/ When: January 26th – Republic Day is an important national holiday that commemorates the establishment of the Constitution of India. The day is marked with parades throughout the country celebrating the cultural unity of India. If your travels bring you to Delhi, keep in mind that Republic Day festivities last for a week there, making for an extremely crowded capital city.
What: Independence Day/ August 15th – Marking the date of India's independence from the British Empire in 1947, this national holiday is observed in all Indian states and union territories with flag-hoisting ceremonies, parades and cultural events.
What: Mahatma Gandhi's Birthday/ October 2nd – Every year on October 2nd, all Indian states and territories honor Mahatma Gandhi's birthday with prayer services. New Delhi is especially crowded with locals, who attend services at Raj Ghat, Gandhi's memorial in New Delhi where he was cremated. Celebrations on the day also include commemorative ceremonies in various cities by colleges, local government institutions and socio-political institutions.*Only the secular holidays of Republic Day, Independence Day and Mahatma Gandhi's Birthday are observed nationally. Other public holidays in India are observed on a strictly regional basis. To view a full list of public holidays celebrated in the region you're traveling to, click
Japan – Tokyo has recently resumed its position as a hot spot for business travel, so don't be too surprised if your overseas business lands you in Japan in the near future.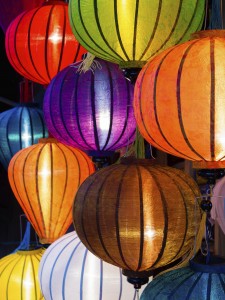 Safe Travels!