We've taken you around the world to places like China and Brazil as well as Russia and Japan to educate you on some of the holidays celebrated in these regions. Our latest post in this series focused on Germany and Australia. Now let's travel to Thailand so you can prepare yourself for wherever your business travels may take you.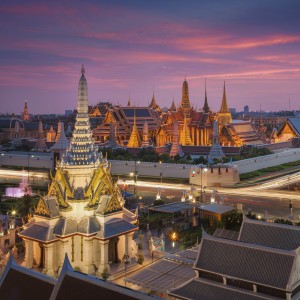 Thailand – Thailand's travel industry has gone from an estimated value of $10.7 billion in 2010 to $14.7 billion in 2014. According to Research and Markets, business travel to the country has played a major role in the increase – and it doesn't look like it will slow down any time soon. If you're heading to Thailand, consider the country's national holiday schedule prior to booking:
What: Makha Bucha/ When: March 4th (varies year to year) – Makha Bucha is a Buddhist holiday in which many Thai people attend religious ceremonies and sermons honoring Buddha's teachings. As Thailand follows the lunar calendar, the exact date Makha Bucha is celebrated varies on the Western calendar each year. In 2015, the holiday is observed on March 4th.
What: Songkran/ When: April 13th – 15th – The Songkran festival is the traditional Thai New Year's Day, and is celebrated during these three fixed consecutive days in April. Schools, government offices and banks close for the New Year's festivities, which include "water throwing" (aka friendly water fight) in the streets.
What: Coronation Day/ When: May 5th – Thailand marks May 5th as Coronation Day, a public holiday in the country since 1950, to honor the crowning of King Bhumibol Adulyadej, the 9th king of the Chakri Dynasty. The day is observed by a series of religious rites, including a special ceremony held at noon in which the Royal Thai Army and the Royal Thai Navy each fire a salute of 21 guns.
What: Visakha Bucha/ When: June 1st – The most sacred day in the Buddhist calendar, Visakha Bucha, (Buddha's birthday), is nationally observed. Since it is a holy day, Thai shops, bars and restaurants are prohibited from selling alcohol for 24 hours from midnight until midnight. All government offices and most businesses will be closed.
What: Asalha Bucha/ When: July 30th (varies year to year) – Asalha Bucha, celebrated on the first full moon of the eighth lunar month, commemorates the Buddha's first sermon in Benares, India and the founding of the Buddhist sangha (monkhood) about 2,500 years ago. To mark the day, ceremonies are held in Buddhist temples across Thailand, and there are many religious sermons and parades to honor Buddha.
What: M. Queen's Birthday/ When: August 12th – This holiday marks the birthday of the current queen of Thailand, Queen Sirikit. Across Thailand, buildings are decorated to honor their queen. Bangkok is the location where most of the festivities are held, and where many buildings and streets are decorated with colored lights, flowers and portraits of the queen.
What: Chulalongkorn Day/ When: October 23rd – This day honors Thailand's King Chulalongkorn – considered one of the country's greatest kings of all time – who passed away on October 23rd, 1910. He is remembered as the king who introduced many social and political reforms that helped to modernize Siam (now Thailand) including the abolishment of slavery. The day is an official public holiday and non-working day in the nation.
What: H.M. King's Birthday/ When: December 5th (observed Monday, December 7th in 2015) – This holiday commemorates the birthday of the current King of Thailand, Bhumibol Adulyadej. Since the holiday falls on a Saturday in 2015, the country will officially observe the day on the following Monday. Buildings across Thailand will display flags, decor and portraits of the King; while around the Grand Palace area of Bangkok, the streets are decorated with thousands of marigolds. If you happen to in Bangkok during this time, keep in mind that in the evening the streets around Ratchadamnoen and Sanam Luang are closed to traffic as many people travel there to watch celebratory fireworks displays.
What: Constitution Day / When: December 10th– This holiday commemorates Thailand's adoption of a constitutional monarchy in 1932. This pride in the monarchy is a key element of the festivities of Constitution Day. Parades and fireworks are common festivities, and images of the Thai kings are displayed across the country. This day is observed throughout the country, and government offices, banks and schools are closed.
Safe Travels!