If you followed the advice in our previous post, your bags are packed with healthy snacks and
you made it out off the plane cheeseburger and french fry free. Now it's time to
keep your positive momentum going and stick to your New Year's resolutions no matter what type of trip you're
on.
Whether you're cruising the Caribbean, studying abroad in China, or on the road for business, we've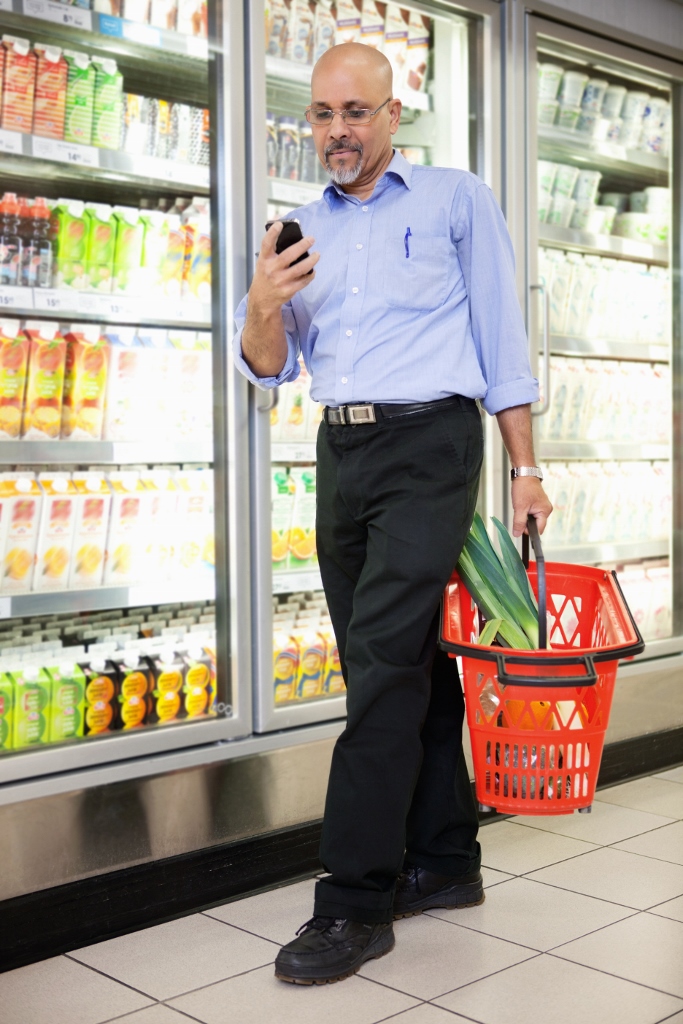 got some great tips for making healthy food choices while you're at your destination:
Be Selective:
When dining out, try to keep the same things in mind that you would at home:
Don't be afraid to ask for modifications (for example, omit or cut down on the butter/oil) or for something you don't see on the menu, such as a vegetarian dish. Many restaurants try to be as accommodating as possible these days.
Choose items that are grilled, baked, roasted, poached or broiled. Avoid the word 'fried' at all costs and seductive menu lingo like 'velvety' and 'creamy.'
Practice the "fork method." If you ask for sauces, condiments and dressings on the side, you can save hundreds of calories by dipping your fork in them and then taking a bite, instead of pouring them right on your food.
Beware of the artery clogging salads with fatty toppings like croutons, fried noodles, cheeses, bacon and fatty salad dressings.
Avoid over-snacking on freebies like bread and butter and chips and salsa.
Limit alcohol (do the best you can with this one!) – alcoholic beverages can add a lot of extra empty calories to your meal, so try to keep it simple:  5 ounces of wine, 1.5 ounces of liquor, 12 ounces of light beer – all of these stack up to 150 calories or less.
Eat until you're full (even a little desert is fine) and bring the rest home – who wants an upset stomach, low energy and indigestion while they're traveling anyway?
Utilize Technology:
Thanks to technology, it's even easier to find new ways to get healthy eating information whenever – and wherever -you need it:
While most apps are meant for iPhone, Blackberry and Android phones, you can access sites like Yelp from any mobile device to show you the best-ranked restaurants in the area. Tip: "Healthy Food" is actually a searchable genre.
Follow the 80/20 Rule:
The 80/20 Rule (or Pareto's Principle) was the discovery of Vifredo Pareto, an Italian economist, who revealed that out of all the work we do, 20% will produce 80% of our income. If we apply the same principles to healthy eating, we can indulge in our favorite foods 20% of the time. Many health practitioners believe this is the way to go since it encourages sensible moderation and making healthy eating an overall lifestyle change.
So how does this apply to travel? Of course it doesn't have to be an exact science or involve complicated mathematics – just think sensibly. Perhaps you can plan to eat a high-fiber cereal with low-fat milk (if you're lucky enough to have a mini-fridge wherever you're staying for the milk) for breakfast in your hotel room, stop at the corner deli for a vegetable panini at lunch, and grab a latte with low-fat milk at Starbucks for a snack. This leaves you a little wiggle room so you can have a glass of wine, a piece of bread and butter, and a few bites of desert with your dinner.
And don't forget…while it's important to make healthy food choices before and after you arrive at your destination, don't make yourself (or the people around you) crazy! Do the best you can and don't get down on yourself if you have a few slip ups.
Be mindful of what you're eating, be kind to your body, and above all, don't forget to enjoy your trip!