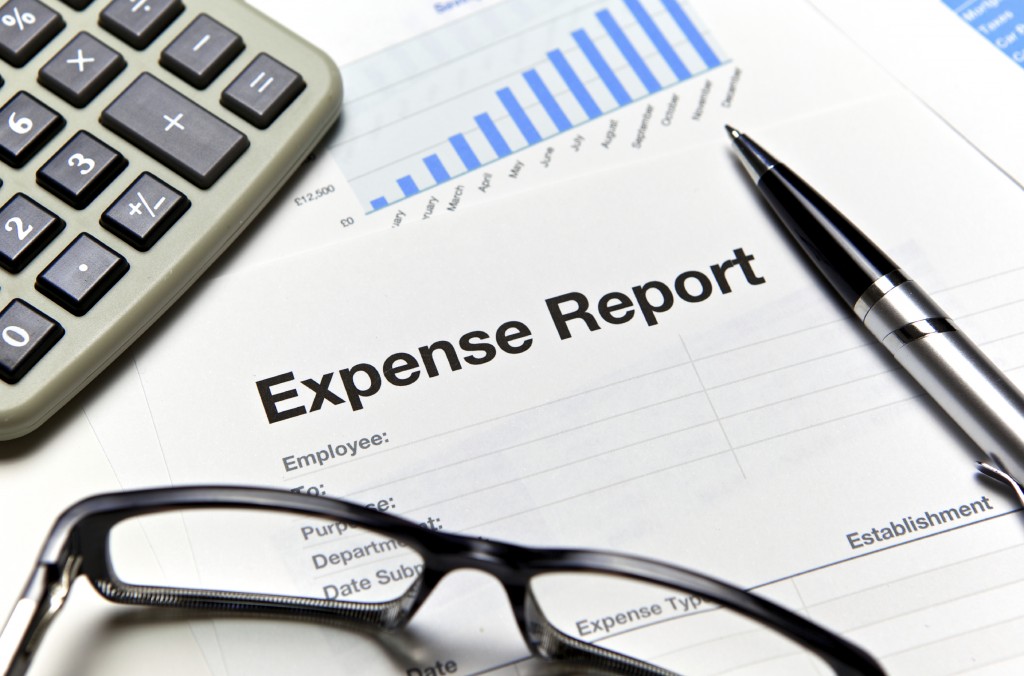 As a business traveler, you're responsible for ensuring that your travel expenses are in line with your company's expense guidelines. This can be especially important if you work for a small company or start-up as you need to save the company's precious financial resources. But with hidden costs lurking everywhere from major airlines to car rental companies, this is no easy task. Never fear!  We've compiled a list of common hidden travel costs and how to avoid them so you're not the next expense report offender:
1) Airline Booking Fees – Booking your trip online actually saves travel companies time and money. Because of this, when you call and speak with a live agent, they'll often charge you for the personal attention. Many major airlines, including American Airlines, United and JetBlue charge for offline reservations. If you're not required to book through your company's designated travel agency, we recommend booking directly with the airline (via their website) or through a third-party site like Expedia. Be sure to check the total price to make sure there's no booking fee. Keep in mind – if you need to reschedule or cancel your flight, you'll usually be charged a change fee that can cost upwards of $100. Take a look at airlines (such as Continental) that offer a 24-hour flexible booking period, during which you can get a refund or change your flight without penalty. It is also a good idea to check your company's travel insurance policy to make sure trip cancellations or changes are covered.
2) Checked Bags – You found a deal on a flight – that's great! But, several major airlines charge a fee for checked bags. The cost ranges from $25-100 per bag, depending on the airline. SmarterTravel.com offers a handy downloadable list of major U.S. airlines and the fees they charge (if applicable) for checking luggage. Our advice? If you can avoid checking your luggage, opt to carry-on instead. Being a carry-on business traveler also means there's less room for error, such as dealing with a dreaded lost luggage mishap.
Pro Travel Tip: Sometimes, there's no way around checked luggage – especially if you're preparing for a long international trip or have to take unconventional items with you (such as presentation materials). Check out our guide on how to pack like a pro for your next business trip for some helpful packing tips. Also, if you're checking a bag, make sure you're up to speed on your airline's luggage weight requirements before packing. Certain airlines will charge you an extra fee (typically upwards of $75) if your bag exceeds their weight requirement. To avoid having to pay up, we recommend purchasing a portable luggage scale, which provides a quick and easy way to weigh in before you even step up to the check-in counter
3) Rental Cars – If you're booking a car rental online, read the terms and conditions carefully before confirming your reservation. If you're booking over the phone, ask the agent about restrictions associated with your rental. Is there a penalty for no-shows in case you miss your flight? Will the company charge you if you drive more than a specific number of miles? Don't forget to inquire about any late return fees in case something unexpected occurs. Returning a car early can also rack up charges – even if companies prorate fees for the days you didn't use, they may tack on a $10 to $15 early return fee to your bill. The rental company will also add on the required state, city, or county taxes — and their own sales tax rates — to the price of your rental car. You may see other fees, too, like a "vehicle licensing fee" or an "energy recovery fee."
Pro Travel Tip:  Most car insurance companies' coverage (the coverage you have on your own personal automobile) transfers over to the rental vehicle during the time the rental is utilized by you. Call your insurance agency to confirm before you leave for your trip. If you're not covered adequately by your own insurance policy (or if you do not own a car or have your own car insurance), then you might want to consider the rental agency's options. Any insurance is better than no insurance!
4) Hidden Hotel Fees – According to Forbes, hotels have become increasingly aggressive in adding "resort fees" to bills, covering services once considered standard: newspaper delivery, use of the exercise room, the pool and even the business center. What's more, travel experts are seeing more hotel surcharges every year, including housekeeping fees, concierge charges, energy-use fees and Wi-Fi costs. Perhaps the most surprising extra fee comes from asking your hotel to store your bags for a few hours after you check out. At certain hotels, you'll have to pay a few bucks for the privilege. To avoid being caught in the tangled web of hidden hotel fees, we advise you to do your research prior to booking. Though it's possible to find some information online (The Suitest is a great hotel search engine as it calculates things like taxes, resort fees, and onsite parking into the final price), your best bet is to pick up the phone and call the hotel to ask which fees will apply to your stay – and whether any of them can be waived ahead of time.
5) Taxi and Car Services – Hailing a taxi can present you with unexpected surcharges (for extra passengers, luggage and rush-hour traffic). And now, increasingly popular ride-sharing services are getting in on the service charge hike. Some of these companies now charge an extra fee to cover the costs associated with performing background checks on their drivers as well as other safety features. Unfortunately, there isn't much you can do to dodge these fare hikes and extra fees if you choose to use these services. Your best bet is to understand all the variables that could affect your fare so you can plan accordingly. You may also be able to use shared bus services like Super Shuttle in certain cities if you have a little time to spare and don't need to rush from airport to hotel.
How do you save your company money on a business trip? We'd love to hear from you in comments below!

Safe Travels!