If you've ever traveled for business, chances are you may have had to rent a car. In fact, a recent study from Travel Leaders Group stated that more than half of the travelers surveyed requested a rental car while on a business trip. But, with all of the car rental options available, how do you know if you're getting the best rates and service? Though business travel in itself can sometimes be stressful, renting a car doesn't have to be. Here is our list of Car Rental Do's & Don'ts to help you prepare for your next business trip.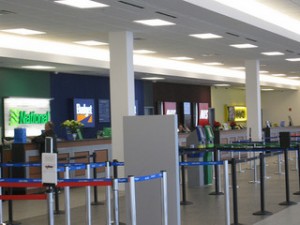 DO use smaller companies: While the majority of the market is still dominated by large rental companies, independent outlets are slowly beginning to close the gap. In 2010, the U.S. Census Bureau recorded some 5,100 independent car rental locations. The rise of independent car rental companies is great news for travelers as it signifies a shift in the market. While larger chain companies are focused more on sales and profits, the smaller, independent offices are much more invested in customer service. Though renting car from a large company may be more convenient – especially if you need to make reservations online ahead of time – it doesn't mean it's necessarily the best option, since small, local car rental companies frequently offer lower rates. Always be sure to shop around. Visit the major booking engines such as Travelocity and Kayak to get an idea of available rates. You should also visit the car rental companies' Web sites as well — they'll often offer exclusive discounts, and you'll avoid booking fees.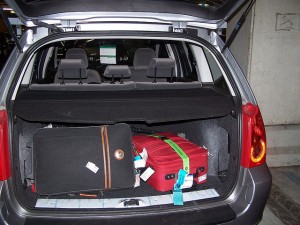 DO choose the right vehicle: Think carefully about what kind of vehicle you'll need. If you're traveling with co-workers or have a lot of supplies to haul, such as tradeshow materials, you may want a large sedan or SUV. If you're looking to save your company money on rental rates and gas, you'll want to reserve the smallest available model. Looking for something environmentally friendly? Check out Independent Traveler's Green Travel Resources for companies providing eco-friendly car rental options (such as Avis and Car Rental Express). Don't know how to drive a stick shift? Be sure to reserve a car with automatic transmission. In many countries, a manual transmission is the norm — so read the fine print before booking.
DON'T wait until last minute to book: If you're traveling internationally, book your car rental well before embarking on your trip – at least a week in advance. Not only is it often cheaper, but you'll be more likely to get the type of vehicle you want, and are less likely to encounter hidden clauses in on-the-spot contracts, shifting exchange rates upon arrival, or language barriers that can slow the process in person. Domestic travelers should also book early – at least a week in advance of your trip. Booking early gives you flexibility — both in terms of choice and pricing. Longer lead times mean more available cars, a broader selection and better rates.
DO designate one driver: Many car rental agencies include additional fees for a second driver. If you are traveling with a co-worker, it will be more cost-efficient to have only one of you be responsible for the driving. If you must share the driving responsibilities, then the advice at US News & World Report is to shop around and inquire about fees for adding a second driver.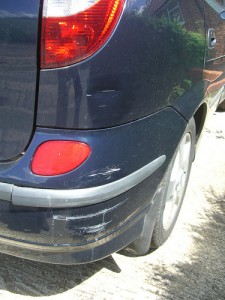 DON'T overlook insurance: Car rental agencies want to sell you insurance to cover the car in case of an accident. However, most car insurance companies' coverage (the coverage you have on your own personal automobile) transfers over to the rental vehicle during the time the rental is utilized by you. Call your insurance agency to confirm. If you are not covered adequately by your own insurance policy, or if you do not own a car or have your own car insurance, then you might want to consider the rental agency's options. Any insurance is better than no insurance. Check out this article for additional information on which insurance is best for you when renting a car. Traveling internationally? Your U.S. auto insurance does NOT cover you abroad (there may be some exceptions to the rule if you're a US citizen traveling to Canada and Mexico). When renting a car overseas, make sure the rental company provides auto insurance with the rental package. In some cases, you may need to consider purchasing additional insurance coverage if the coverage they provide is not at least equivalent to what you carry at home. Read our post, How to Drive Safely While Traveling Abroad, for safe driving tips in other countries (be sure to pay close attention to our advice on obtaining an International Driving Permit – it's likely you'll need to apply for one!).
DON'T forget to ask about fees: If you're booking online, read the terms and conditions carefully before confirming your reservation. If you're booking over the phone, ask the agent about restrictions. Is there a penalty for no-shows? Will the company charge you if you drive more than a specific number of miles? Don't forget to inquire about the price you'll have to pay for returning the car late in case something unexpected occurs. Think returning a rental car early means you'll pay less? This is often not the case! If you're getting a special weekly rate, returning the vehicle early may be extra costly, as some rental companies will cancel your discounted rate. Other companies will prorate fees for the days you didn't use, so you'll pay a little less – but then some tack on a $10 to $15 early return fee to your bill. Therefore, make sure you understand the company's early return policy before dropping off the car. The rental company will also add on the required state, city, or county taxes — and their own sales tax rates — to the price of your rental car. You may see other fees, too, like a "vehicle licensing fee" or an "energy recovery fee." Keep in mind your rental company will likely place an authorization hold on your credit card upon your reservation. A hold means the company reserves on average anywhere from $300 to $500 through your bank account or credit limit. The company won't process the held amount unless you fail to return the car as specified in your contract.
DO inspect the car before signing anything: While most car rental companies wouldn't trouble their customers with a claim unless it was serious, some see damages as a profit opportunity. This is why it's so important to give the car pre-rental inspection. Note every ding, scratch and dent, no matter how insignificant. Unless you're the first person renting the car, you should take notes on the rental agreement, pinpointing even the slightest scratch. It's also a smart idea to take your own photos of every angle of the car with a digital camera or smartphone. It will only take a few minutes and will prove you didn't create that scratch on the fender with a time and a date stamp on your photo.
DO pack an emergency 'mini' road safety kit: Even though you're renting a car, emergencies and unexpected events can happen. It's a good idea to pack a mini-version of your DIY road safety kit and include just-in-case items such as a flashlight, extra batteries, flares, your roadside assistance card and of course, your travel assistance membership card in case you get sick or hurt and need emergency medical assistance when you're more than 50 miles away from home.
Safe Travels!
Image Credits
Our Rented Car from Ehud Kenan
Dent in My  Car from Tim Sheerman-Chase
Rental Queues from Jef Nickerson