After months of staying home, many people are anxious to get back out in the world. An important step of the travel pre-planning process is getting tested for COVID-19.  According to On Call's Chief Medical Officer, Dr. William Siegart, "A negative COVID-19 test result is certainly not an excuse to let one's guard down, but it does help reduce the risk of spreading the virus to others." Dr. Siegart says he's seen an influx of inquiries about COVID-19 testing and travel, so he's answering some of the most frequently asked questions and sharing some advice with would-be travelers: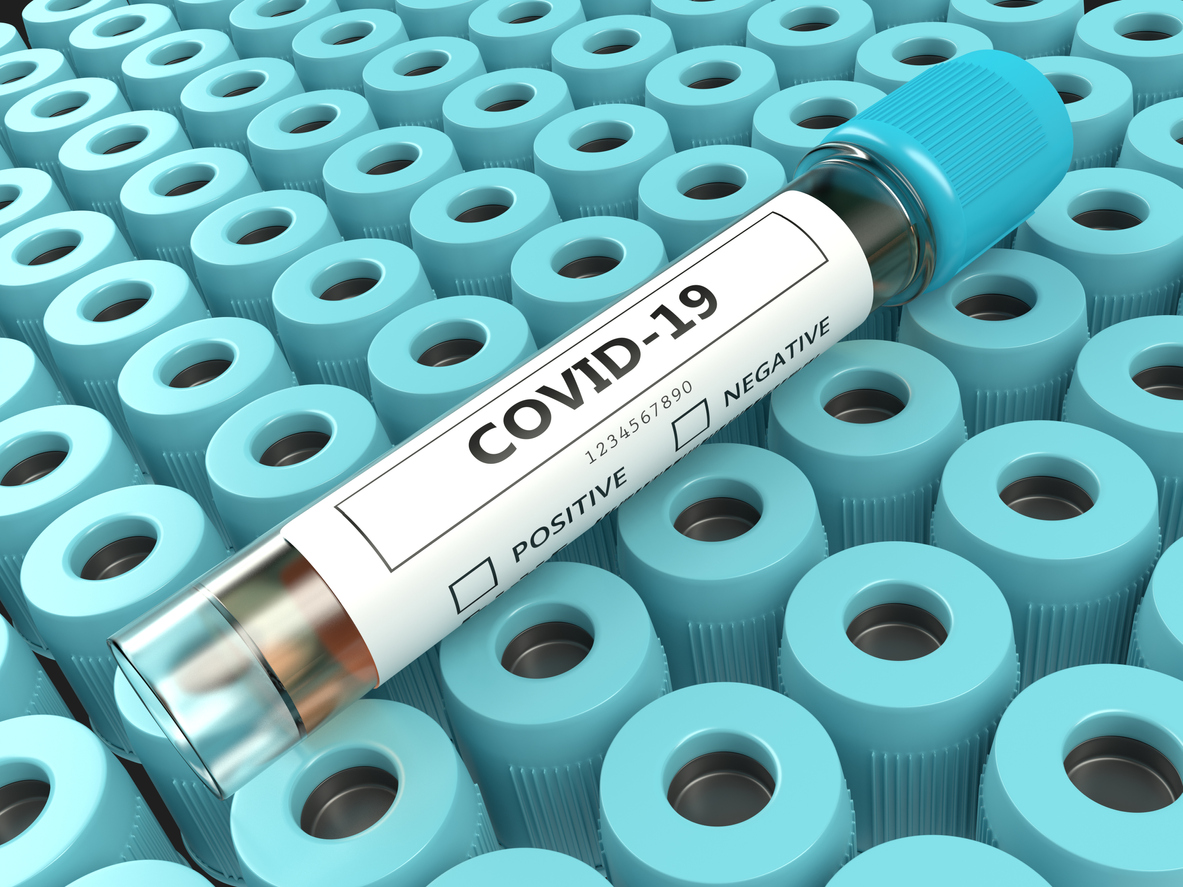 Where can travelers find a COVID-19 test before they travel? 


Dr. Siegart: I advise travelers to first check with their primary care providers, who may know the best options for testing in their area. They can also look at their city and state health department websites for local testing information. COVID-19 testing is available free of charge at multiple health centers and select pharmacies with which the U.S. Department of Health & Human Services (HSS) has partnered. Travelers can also visit HHS' website for more information about local COVID-19 testing availability: https://www.hhs.gov/coronavirus/community-based-testing-sites/index.html#nh
What kind of COVID-19 tests are available for travelers?
Dr. Siegart: COVID-19 tests fall into two general categories: antibody and diagnostic. The antibody test determines whether there are antibodies to the virus that causes COVID-19 circulating in one's blood.  Ordinarily, antibodies are produced by the immune system in days or weeks following an infection.  If antibodies are detected in the blood, it may mean someone currently has COVID-19 or that they've had the virus recently.  However, a positive antibody test can also mean an individual was infected with a different coronavirus.  For this reason, the antibody test is not particularly useful to the person who needs to know whether they are currently infected or not. The test may be more useful for public health surveillance and research purposes.
Diagnostic tests determine if an individual is currently infected with COVID-19. There are currently two types of diagnostic tests: the real-time reverse transcription polymerase chain reaction (RT-PCR) test and the Antigen test. The RT-PCR test is a type of nucleic acid amplification test (NAAT) that detects genetic material of SARS–COV–2, the virus that causes COVID-19.  This test involves collecting a sample by swabbing the inside of the nose or the throat, placing the sample in a transport medium, and then sending it to a proper laboratory for analysis. The Antigen test detects viral proteins and can be completed on site in as little as 15 minutes.  The specimen is collected by swabbing the inside of the nose. Neither of the tests "hurt" per se, but there might be some very brief discomfort when the throat or nasal passage are swabbed. Sometimes a saliva specimen is utilized which involves no discomfort.
How much in advance of travel should an individual plan to get tested? How long does it take to get the results back?
Dr. Siegart: This is not a one-size-fits-all answer as different tests will come with different wait times for results. For example, the PCR test takes 2-5 days to receive results; whereas the most convenient and faster Antigen test provides results in 15 minutes. Regardless of which testing method a traveler chooses, it's important to remember that even if one is promised a specific timeline for your results, there may be a delay, which could pose an issue for those traveling to destinations that require proof of a negative test. Having a flexible travel schedule and/or planning some buffer time between test results and the start of the trip can help to skirt around these gray areas.
Do travelers need proof of negative test results to exit the U.S.? How about other destinations?
Dr. Siegart:  Depending on one's intended destination, proof of a negative COVID-19 test within 72 hours of travel may be required. Some countries require such proof as do some states in the U.S. On Call's clients are encouraged to consult with us for the most up-to-date guidance on how to prepare for travel to their intended destinations, check the CDC's Travel Recommendations by Destinations page, and review the U.S. Consulate's website for their destination countries as well.
Should travelers also get tested after their trips?
Dr. Siegart:  This depends on the situation.  Always follow the directions of the officials at the port of entry.  Additionally, it is advisable to discuss one's situation with their healthcare providers in the context of their overall risk, potential for exposure, presence of any symptoms. The ability to safely quarantine for the requisite 7 days after receiving a negative test result on day 5 or later following exposure, and 10-14 days without testing must be factored in. Moreover, the potential risk to others in close proximity who may be in a high-risk category such as the elderly or those with pre-existing medical conditions must be considered. Testing stations are increasingly available in many major airports of which travelers may wish to take advantage. The airport testing sites mostly utilize the PCR tests which takes 2-5 days for results; and soon, the 15-minute antigen test will also be increasingly available.
Does a negative test help guarantee traveler safety (and the safety of others) when traveling?
Dr. Siegart:  No, it does not.  A negative test can be falsely reassuring.  The PCR test is more accurate and has fewer false negatives than the Antigen test. However, because it is so sensitive, it may detect small bits of genetic material that have not cleared from the body due to an infection that is no longer active or contagious. All tests have some degree of false negatives and positives and must be interpreted clinically based on the context of exposure and presence or absence of symptoms. If COVID-19 exposure is very recent it may be too early for any test to detect. Testing should always be performed in consideration of the likelihood of exposure, current health condition, and the presence of any symptoms.  Someone who has had significant exposure and now has a fever and a cough and tests negative may be falsely reassured. Those individuals should self-quarantine pending follow-up with their healthcare providers and have repeat testing to make sure the first test was not falsely negative if there is any question. I also stress that the standard safety precautions should always be followed regardless of test status.  Social distancing, wearing a mask, and hand hygiene cannot be overemphasized.
In addition to COVID-19 testing, what other factors should be considered before traveling?


Dr. Siegart:  I always advise travelers to consider the availability of healthcare in their destination countries and how they will get home (or get to the nearest facility capable of properly treating their condition if they fall ill). This is important for all populations, but it can't be stressed enough for higher-risk populations such as the elderly or those with pre-existing conditions. I also think it's highly important for travelers and their organizations to do a thorough evaluation of existing policies, procedures and resources related to COVID-19 to ensure alignment of coverage between insurers, assistance services, and crisis management protocols prior to travel.
Want to learn more?


Whether its 24/7 emergency medical transportation, referrals for COVID-19 testing facilities, and even help with re-booking travel plans, here at On Call, our clients know they can continue to rely on us for assistance with navigating the pandemic and also for guidance on restarting travel. Contact us today to learn more about our risk-free, flexible programs and pricing that take into consideration these uncertain times so you're not paying for services related to travel that may not happen.
For over 25 years, On Call International has provided fully-customized travel risk management and global assistance services protecting millions of travelers, their families, and their organizations. Contact us today and watch our video to learn more. You can also stay in touch with On Call's in-house risk management, travel health and security experts by signing up for our quarterly Travel Risk Management (TRM) newsletter.