Interested in learning more about what the omicron variant means for travelers? On Call's Chief Medical Officer, Dr. Michelle Nathan is here to help by answering some of the most frequently asked questions we've received to date on this topic, as well as some actionable advice for those with upcoming travel plans.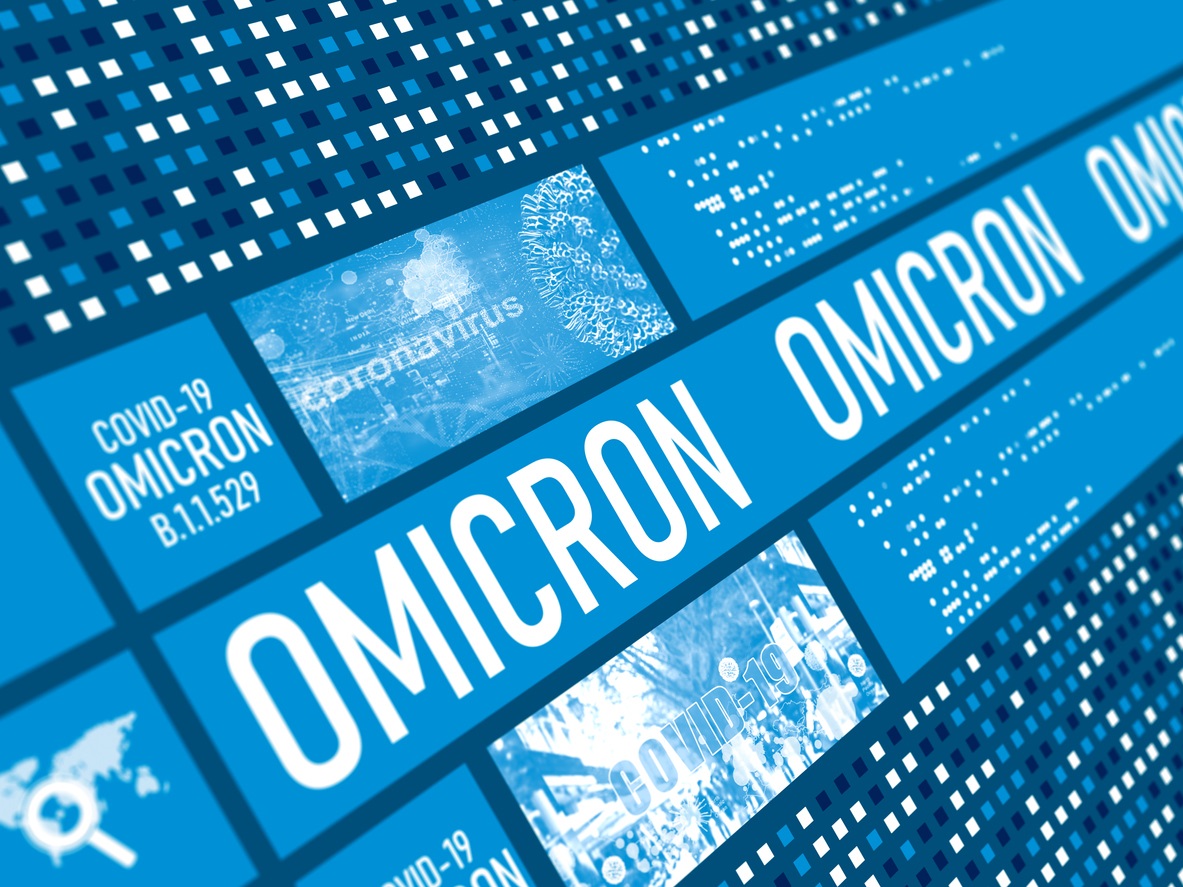 When making travel plans, especially in light of the new variant, what are some things travelers should consider from a medical perspective?
Dr. Nathan: Know before you go! Some pre-planning tips to share with your travelers include:
Look at your destination's infection rates and consider the risks of traveling to a location with increasing numbers.

Know the vaccine requirements at your destination before travel and make sure you meet those requirements.

Have plans in place in the event you test positive for COVID while traveling such as quarantine requirements/quarantine locations at their destinations.
Additionally, travelers should also take into consideration the possibility of delayed return and plan accordingly.
If a traveler tests positive for COVID while they're traveling, what should they do? What needs to happen before they can return home?
Dr. Nathan: First, it's important to note that local regulations supersede US, CDC, and WHO regulations.  For example, the US will accept a negative antigen test for entry to the country.  However, some countries will only allow a traveler to leave if they have a PCR test.  If travelers feel that they need medical attention while traveling, they should work with their travel assistance providers to obtain the medical care they need locally. If travelers test positive but have no need for medical attention, they will need to follow local guidelines as some countries require hospitalization, others have designated quarantine facilities, and others allow for self-quarantine. Travelers should also work with their travel assistance providers during the quarantine period to help ensure that they have access to medications and food and to assist with their return travel arrangements. It's important to note that currently, US-bound travelers need to show proof of a negative COVID-19 test within 24 hours before their return flights. Patients who have recently recovered from COVID-19 can show their positive COVID-19 test along with a letter from a licensed health care provider or public health official stating that they are cleared for travel.
What is causing these new variants; and do you think we'll ever get to the point where there are no more variants?
Dr. Nathan: All viruses mutate and with enough mutations, develop new variants. Sometimes the mutations are pure error when the virus replicates, in other instances, the virus may mutate so it has an advantage in continuing to spread.  We will always have variants with viruses, and COVID is no exception.  However, we know that vaccination decreases the likelihood of severe illness.  We will need to modify the vaccine to be most effective against the current strains.  We already do this with the annual flu vaccines and can readily do this with the COVID vaccines.
Even with the omicron variant coming into play, would you say that the pandemic is close to being an endemic?
Dr. Nathan: At this point, it is difficult to assess if the COVID pandemic is entering an endemic stage.  There are some positive signs; in countries like the UK, the infection rate appears to be plateauing and the population has increasing immunity due to both vaccination and prior infection.  However, it's worth noting that there are still large portions of the world with low vaccination rates and areas of the world with low infection rates, and therefore less population immunity.
Did You Know?
On Call can help you and your travelers travel more confidently in a world with COVID-19—from unique pandemic-related services, transporting COVID-positive patients across the globe, to helping you and your travelers navigate ever-changing entry, exit, and quarantine requirements, we can create a travel risk management and assistance solution that is aligned with your organization's unique needs.

Contact us today

to learn more.
For over 25 years, On Call International has provided fully-customized travel risk management and global assistance services protecting millions of travelers, their families, and their organizations. Contact us today and watch our video to learn more. You can also stay in touch with On Call's in-house risk management, travel health and security experts by signing up for our quarterly Travel Risk Management (TRM) newsletter.
The information provided within this post has been compiled from a multitude of available sources, and is based on the current news and situational analysis at the time of writing.