On Call International's travel medical and security experts continue to closely monitor COVID-19 which is responsible for a respiratory illness outbreak first detected in Wuhan City, Hubei Province, China. COVID-19 has now been detected in many locations throughout the world, including the United States. International and local efforts are focused on early identification of infected individuals and containing the spread. Because of the extent of worldwide spread, the WHO has classified COVID-19 as a pandemic.
To help shed some light on what all of this means to you and your travelers, On Call's Chief Medical Officer, Dr. William Siegart, is sharing more information about the virus, including answers to some of the most pressing questions he's received from our travelers and clients as of late.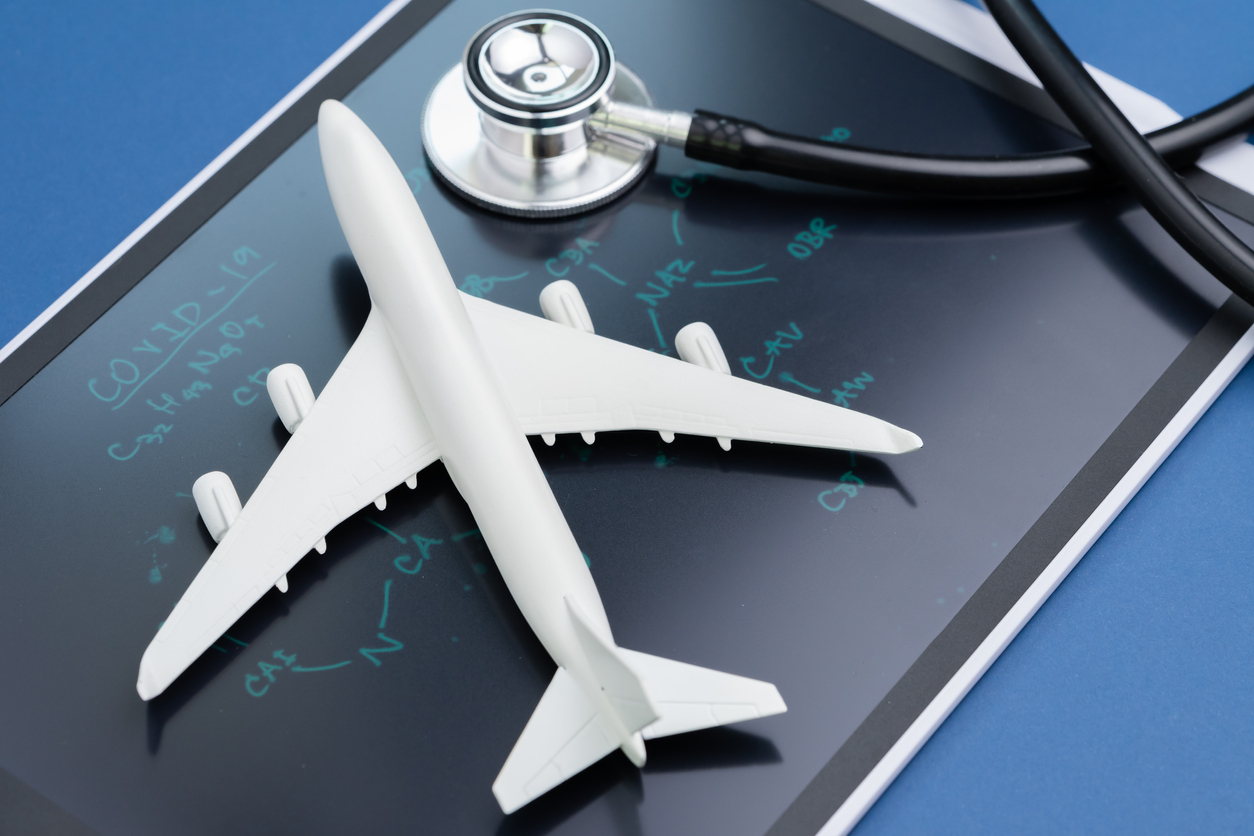 Given the current situation, who is most at risk for contracting COVID-19?
Dr. Siegart: Recent travelers to affected areas are most at risk for exposure. Traveling with or intermingling with other travelers from affected areas who are possibly ill with COVID-19 is also a potential exposure risk. The elderly, very young, and those with underlying health conditions are most at risk for developing a severe form of the illness and complications.
What should travelers be doing right now to keep themselves safe?




Dr. Siegart:

First and foremost, travelers should check the CDC's travel notices and the US Department of State's travel advisories before planning and travel.  For those currently planning any domestic and/or international travel, I advise them to:
Avoid traveling while sick

Follow good hygiene best practices such as frequent hand washing and using hand-sanitizer with 60% alcohol

Disinfect frequently-touched objects and surfaces such airplane tray tables using a disinfecting wipe

Use proper cough and sneeze etiquette by coughing or sneezing into a tissue or the inside of the elbow. Do not use your hands because subsequent contact of your hands to surfaces or other people can spread the infection

Wear a surgical-type mask or cloth face covering when in public

Maintain social distancing
Will I need to self-quarantine after I return from my trip? 


Dr. Siegart: The U.S. Department of Health and Human Services (HHS) declared COVID-19 a public health emergency and announced that specific measures are in place to ensure the containment of the virus. One of these measures mandates that American citizens returning to the United States who have visited highly-affected areas within the past 14 days will be screened at a port of entry and are encouraged to self-quarantine and monitor their health. Additionally, travelers coming from countries with imposed travel bans will need to enter the United States through select airports as the government will divert all flights to these specific ports of entry.
Do you have any other advice for travelers at this time?


Dr. Siegart: Yes, there is some additional advice that I would like to relay to all travelers, regardless of where they are traveling to at this time:
Many countries maintain alert systems, such as the U.S., 

Smart Traveler Enrollment Program (STEP)

, that allows them to disseminate information to relevant parties and track those who may require evacuation. Check with your respective country to sign up for such a program

Consider that many countries have placed restrictions on travelers entering their borders 

Consider that international airlines are cutting flights and commercial flights have become increasingly more difficult to access

Expect heightened screening procedures to be conducted at transportation hubs such as airports and train stations

If one has traveled to a region with a high rate of COVID-19 infections or had exposure to COVID-19 and within fourteen days have become ill with fever, cough, or difficulty breathing; seek medical care promptly

On Call's clients are encouraged to consult with us for the most up-to-date information and recommendations about exposure, risk, prevention, and travel planning. For everyone else, please feel free to get in touch with us for more information on this topic, as well as how On Call can help protect your travelers with our customized travel risk management programs.
You can also stay in touch with On Call's subject matter experts by signing up for our quarterly TRM newsletter.
The information provided within this post has been compiled from a multitude of available sources and is based on the current news and situational analysis at the time of writing.