According to the CDC, six in ten adults in the U.S. have a chronic disease. As an organization sending individuals abroad, it's your duty of care (i.e. your moral and legal responsibility) to prepare and protect all of your travelers. It's also important to consider spending a bit of extra time considering those who may have chronic illnesses. Below, our Chief Medical Officer, Dr. William Siegart, shares advice to help your chronically ill travelers stay prepared and safe when abroad: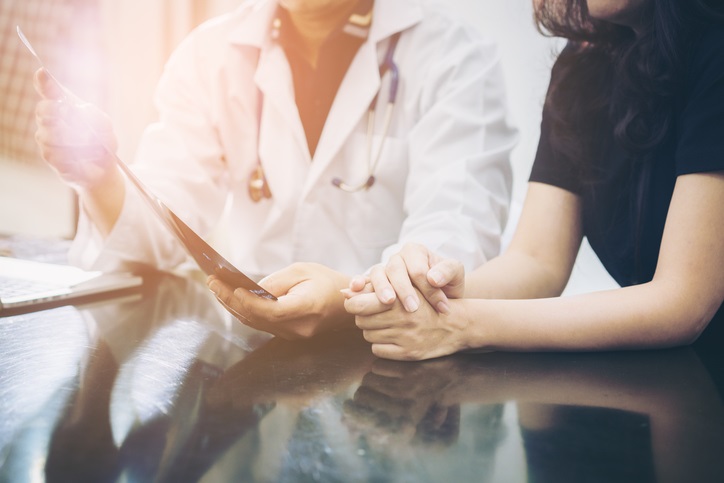 Be Aware of Added Risks: Your travelers are always exposed to a variety of health and safety risks when traveling abroad, but the stress of travel could cause a stable and otherwise well controlled chronic condition or disease to become active or exacerbated in some individuals. "Travelers with heart disease, asthma, diabetes, and other serious illnesses face additional challenges when traveling internationally," advises Dr. Siegart. "Some conditions weaken the immune system and predispose the traveler to infectious illnesses or other health risks." Before any kind of travel, it's important to educate your travelers on current travel health notices and warnings in their destinations that could affect their physical and mental wellbeing.
Assist Prior to the Trip:

At least six weeks prior to any trip overseas, travelers should visit their doctor or travel medicine specialist. Every traveler should receive all doses of required vaccines or preventive medications for each destination they are headed to. Travelers should discuss their specific chronic condition(s) as well as all potential health and safety risks of the specific trip with their doctors to determine if they are both physically and mentally healthy enough for travel. "In some situations, a change in the traveler's medication regimen may be necessary prior to travel. Additionally, organizations should provide travelers with a list of vetted hospitals, clinics, and physicians in the area ahead of time so that they are aware of the locations and availability of emergency resources at all times," explains Dr. Siegart. "Administrators should also provide travelers with contact information for designated emergency contacts and a 24/7 travel risk management provider in the event they need assistance.
Provide Medication Education:

Medication can sometimes cause an issue with airport security or even cause legal issues in other countries. Travelers should verify that all of their medications are legal in their destinations so they can make necessary accommodations if they need to seek out alternatives. They should also carry copies of prescriptions and a note from their doctor(s) on hospital letterhead briefly identifying the medication, condition, and the prescription. Advise travelers to keep original labels on bottles and not to remove medicine from its original container. They should always travel with medication and supplies in carry-ons and never place it in checked luggage.
Encourage Planning Ahead: Travelers should be prepared with enough medication to last them for the duration of their trips and, if possible, at least one and a half times more than the amount of medication needed in case of an emergency or delay preventing travelers from returning home. If travelers are headed to multiple time zones, encourage them to create a medication dosing schedule ahead of time to avoid any confusion or potential missed dose. Dr. Siegart says, "It's important that travelers stick to a routine similar to home. This isn't just limited to medication, but also includes eating, drinking, and sleeping. A disruption in someone's regular schedule could cause a condition or illness to be exacerbated. "
Put Travelers at Ease: While the decision to go abroad is ultimately the traveler's, it is up to the organization to provide as much pre-trip education as possible so travelers can make informed choices. "Organizations should always have contingency plan in place," says Dr. Siegart. "While this is recommended for all travelers, it is critical for those traveling with a chronic condition. Organizations and their travelers should work together to discuss any specific requirements and see if there is anything, such as upgraded seating for medical necessity, that will ensure their travel can be completed safely. Organizations should also remind travelers to know their limits and to take time to rest when necessary."
With some additional preparation, education, and assistance, travelers with chronic illnesses can have a safe and productive trip overseas. Are your travelers prepared?
Contact us today to learn more about travel health and holistic travel risk management.