Did you know…?
According to the CDC, six in ten adults in the U.S. have a chronic disease.
And while traveling abroad can be exciting and rewarding, the physical demands of travel can be particularly challenging for those with chronic illnesses.
To help you better inform and prepare your travelers, view our checklist with advice and strategies for those with chronic illnesses from our Chief Medical Officer, Dr. William Siegart.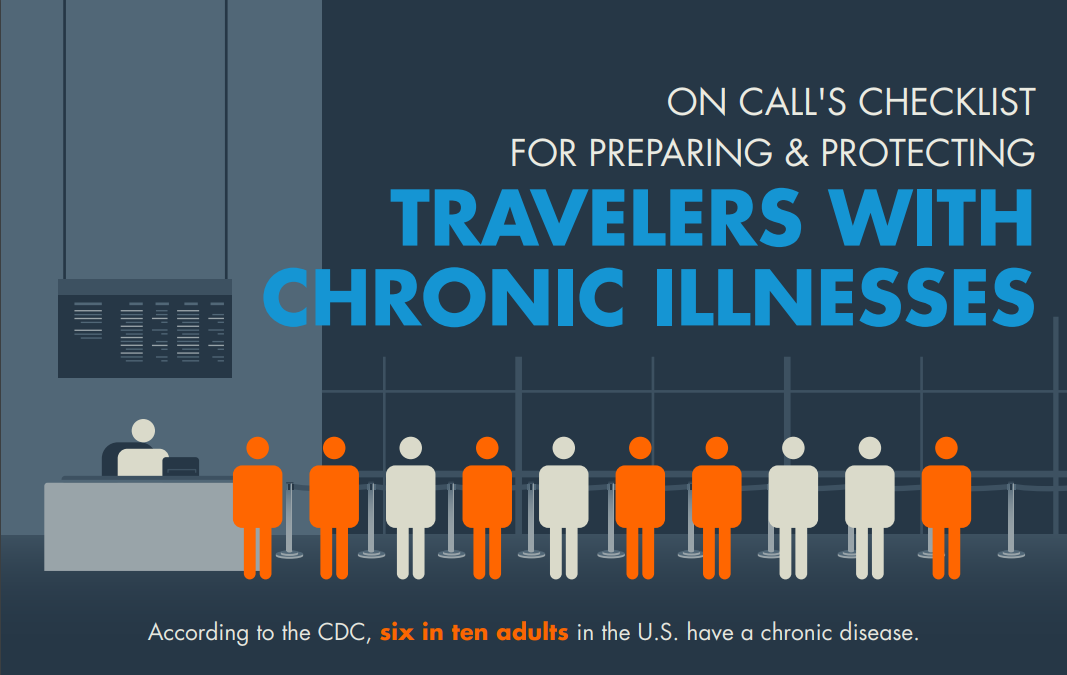 Want to learn more about travel health and holistic risk management? Contact us today.