On Call International helps organizations and their travelers take a proactive and holistic approach to not only managing emergencies when they arise—but also planning for and even preventing them before they happen. Tune in each month to see how On Call International helps with travel problems, big and small, every day: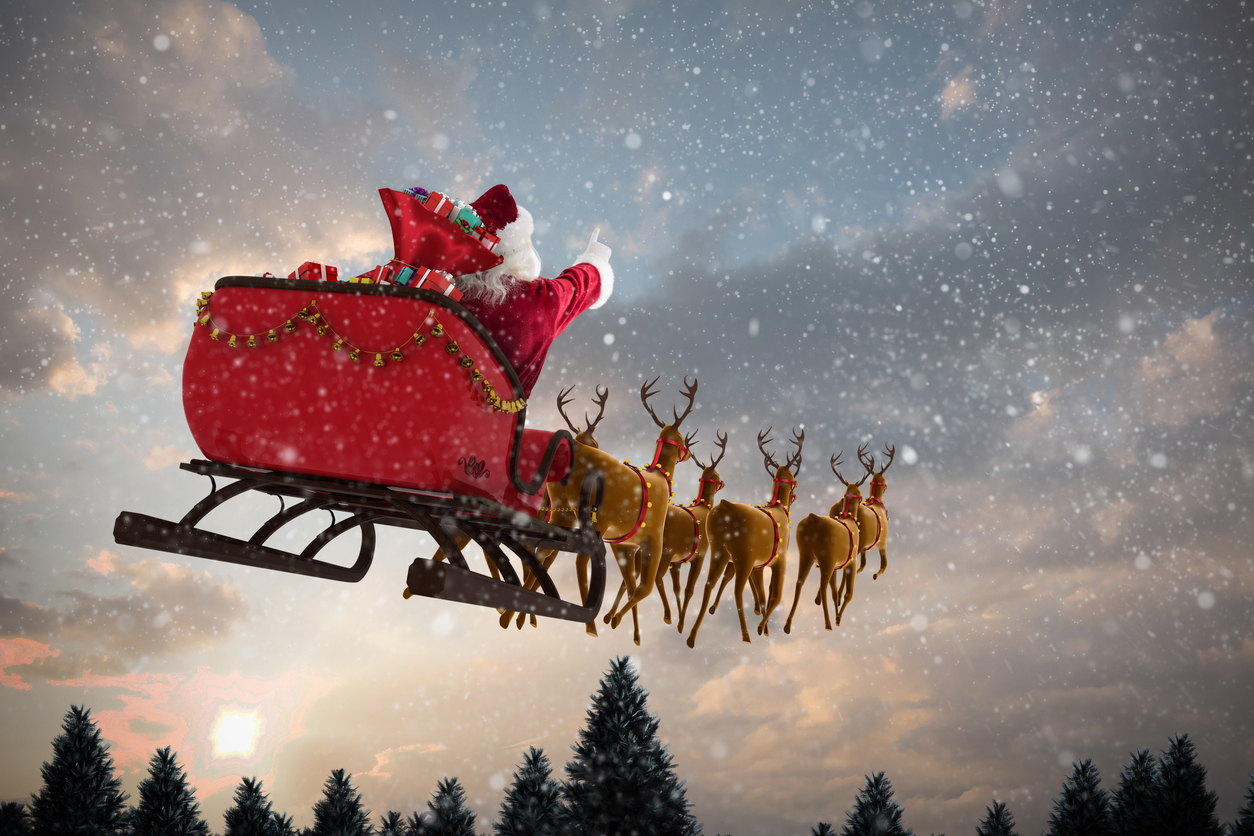 This Month 
Grandma Knocked to Ground by one of Santa's Reindeer Betty-Lou, proud grandma, was wintering in Florida with her husband, Charlie, and getting ready for her family to arrive for Christmas. Beside herself with excitement, Betty-Lou went shopping for some stocking stuffers on Christmas Eve. On the way back to her car, she was suddenly knocked to the ground and her bags went flying through the air.
Once Betty-Lou got her bearings, she noticed what appeared to be a reindeer dashing off behind her, followed by a flash of red. Banged up and bruised, Betty-Lou had a hard time getting to her feet, so she called Charlie for help. He immediately rushed to her side and called On Call.
On Call to the Rescue
Luckily, On Call knew exactly what to do. First, they located a doctor's office that was open and scheduled an urgent appointment. Then, On Call provided Betty-Lou with a referral for a nearby 24-hour pharmacy in case she needed a prescription filled after her appointment. Since the couple's primary doctors were in Michigan, they were thankful for On Call's knowledge of quality medical care in the area – and even more thankful that On Call was able to get them on their way quickly so they could continue with their Christmas Eve plans.
Home Safe and Sound


Once the doctor confirmed nothing was broken, Betty-Lou was free to go home. Feeling better after a couple of aspirin, she couldn't wait to relax and sip eggnog by the Christmas tree. Since Charlie volunteered to wrap the gifts (whatta guy!), Betty-Lou called her grandkids to tell them about her unfortunate encounter with one of Santa's reindeer. The whole family agreed that Santa should bring an extra special gift for Grandma to open Christmas morning. Betty couldn't agree more and grudges aside, she left some milk, cookies and even some carrots out for Santa and his reindeer.

*Of course this story is purely fictional, but On Call is always ready to help you during any travel emergency, no matter how crazy it may seem! Happy Holidays and safe travels!