Whether you're traveling for business, school, or pleasure, it's safe to say that things don't always go as planned. (Good thing you always remember to pack your On Call card!) But here's the thing: unless you've actually experienced a travel emergency (a broken leg, lost prescription, stolen passport, or even a legal mix-up), it's hard to imagine how travel assistance could really come in handy or even save your life. Not to worry–tune in each month to see how travelers just like you turn to On Call International every day for help with their travel emergencies, both big and small.
This month: Traveler Needs Cardiac Intervention While Cruising…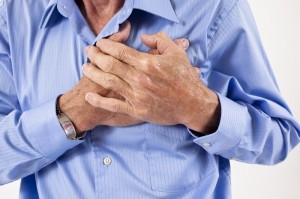 Tom* was on a cruise with his wife Patti when he experienced severe chest pain and shortness of breath. He went to see the ship's physician, who diagnosed him with acute myocardial infarction (heart attack) and congestive heart failure. The physician told the couple that Tom would need immediate cardiac intervention, but there was another problem—the next port, Ocho Rios, Jamaica, did not have cardiac catheterization capabilities.
On Call to the Rescue…
Luckily, the couple purchased an On Call travel assistance membership before they left for their trip, which Patti mentioned to the ship's physician. The physician contacted On Call to arrange for an air ambulance with a full medical team to assume care of Tom as soon as the ship docked. Due to the severity of the situation, On Call recommended that Tom receive care at the nearest hospital capable of treating his condition.
After arrival in Ocho Rios, the air ambulance team was waiting for Tom. With his wife by his side, Tom was transferred to a cardiac hospital in southern Florida where a cardiac catheterization was done. Unfortunately it revealed that he needed immediate surgery due to the severity of the blockages in his heart. Tom's open heart surgery took place the next day.
Home Safe and Sound…
Once Tom had recuperated enough to begin rehabilitation, he was transferred to his home hospital in Kentucky via commercial flight with his wife and a nurse escort provided by On Call. The nurse cared for Tom during the return flight and helped him safely through admission to his home rehabilitation hospital.
* Names have been changed to protect member privacy.