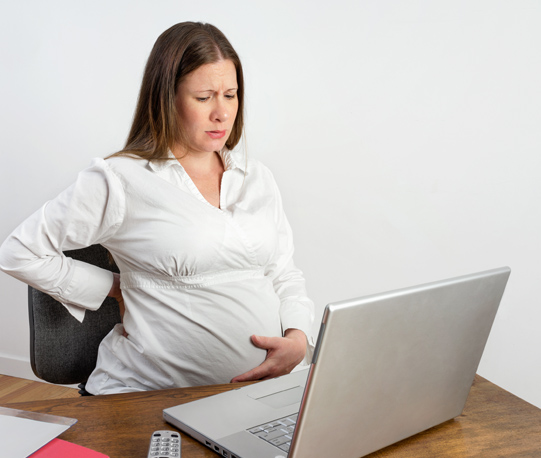 Whether you're traveling for business, school, or pleasure, it's safe to say that things don't always go as planned. (Good thing you always remember to pack your On Call card!) But here's the thing: unless you've actually experienced a travel emergency (a broken leg, lost prescription, stolen passport, or even a legal mix-up), it's hard to imagine how travel assistance could really come in handy or even save your life. Not to worry – tune in each month to see how travelers just like you turn to On Call International every day for help with their travel emergencies, both big and small.
This month: Pregnancy Complications in Afternoon Meeting…
Carmen, 22 weeks pregnant, was on an expatriate assignment in Bonaire, Netherlands Antilles where she had been living for the past year with her husband Paul and their two year old son. During an afternoon meeting, Carmen began having symptoms of premature labor.
A colleague rushed her to a local clinic, which she learned was not equipped to provide the care she needed. Worried about the well-being of their unborn child, Carmen and Paul knew they could call On Call International for help.
On Call to the Rescue…
On Call's Assistance Coordinators spoke with the couple and immediately involved the medical team to evaluate Carmen's situation. On Call then transferred Carmen via air ambulance to her preferred hospital in Georgia, accompanied by a specially trained neo-natal team in case of premature birth during the transfer. On Call also assisted Paul with arrangements to fly with his son to meet Carmen at the hospital in Georgia.
Home Safe and Sound…
With the help of On Call, Carmen arrived safely at her hospital of choice in the States, where she received appropriate care to ensure her baby would not arrive prematurely. Carmen was thankful she was not only able to receive care from her trusted physicians back home, but that her husband and son could be right by her side. Once she was discharged from the hospital, Carmen made the decision to remain in Georgia with her family for the remainder of her pregnancy. Seventeen weeks later, Carmen and Paul welcomed a healthy baby girl.
Safe Travels!
* Names have been changed to protect member privacy.