Travel assistance… it's something that is so important, yet sometimes overlooked. For those of you that know all about it, you're probably asking yourself, how could anyone leave home without it? We've wondered that too. But the truth is, not everyone knows what it is and how it can help protect your health and safety when you travel. So before you leave for your next trip, read the truth about travel assistance—and why you should never leave home without it again!
Myth:  I have travel insurance, so I don't need travel assistance too.
Truth: We truly believe travelers should have both. One of the key reasons travelers should purchase a travel assistance membership is so they have control of their healthcare. Let's face it–-even in the best facilities around the world, there are issues of language barriers, expensive medical bills that won't be covered by your primary health insurance, and the discomfort of being hospitalized in a different culture, far away from your family, friends and trusted physicians.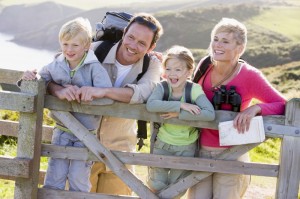 Travel insurance helps protect your trip investment, covering monetary losses due to cancelling or interrupting your trip. While travel insurance plans may offer medical evacuation coverage, they rarely allow you to choose evacuation to your home hospital. A travel assistance membership provides emergency medical evacuation to the hospital of your choice, regardless of medical necessity. Meaning, even if you're in a state-of-the-art facility in China or the United States, you can still choose to come home to your own doctors for treatment. Unlike travel insurance, you're covered for this service any time you travel more than 50 miles away from home.
Myth: I don't have any medical issues, so I don't need travel assistance.
Truth: Even healthy people can get sick or injured while traveling—your current health is really only a small piece of the puzzle. And if you need an emergency medical evacuation because the facility you're in cannot provide you with adequate treatment, how will you pay for it? With the average medical evacuation via air ambulance costing at least $50,000, that's probably not the kind of money the average person has lying around to use at a moment's notice.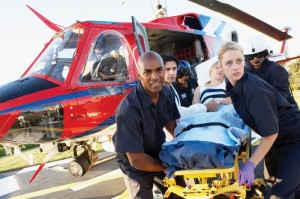 Myth: I'm traveling close to home, so travel assistance won't do me any good.
Truth: Even if you're traveling close to home, it's still important to think about what you would do in the event of a travel emergency—no matter how big or how small. No one expects a broken leg or a lost prescription while on vacation, but both can happen anywhere you go. Luckily, with travel assistance, you're covered any time you travel more than 50 miles from home—domestic or abroad.
Myth: Travel assistance is just for medical emergencies.
Truth: Not true! Travel assistance memberships also include an extensive list of helpful services that you can access year-round including: pre-trip educational resources, emergency prescription replacement, worldwide hospital and physician referral, 24/7 English-speaking nurse helpline as well as lost and stolen document replacement, legal assistance, translation services and more. There are even membership options  that include natural disaster evacuation and political evacuation, as well as traveling companion and pet return.
Myth: I have a premium credit card that includes medical evacuation, so there is no point in purchasing a separate travel assistance membership.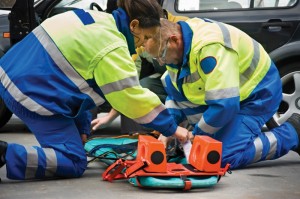 Truth: Unfortunately, the medical evacuation benefits provided with many premium credit cards are extremely limiting and have strict policies for medical evacuation services regarding the definitions of "medical necessity" and "closest appropriate facility."
For instance, if you're hospitalized while traveling and the facility is deemed adequate to care for you, many of these plans require you to be treated there. Because returning to your home hospital for treatment is not deemed "medically necessary" by the credit card's program, you would be responsible for the expenses if you wanted to be evacuated home. And, don't forget—there is a good chance that your health care plan doesn't cover overseas expenses, so if you receive treatment while you're traveling abroad, you could end up with some hefty medical bills. Evacuation to your home hospital becomes even more important in this scenario, as your treatment would be covered by your primary health insurance.
Myth:  I have a large family and travel quite frequently—there is no way I can afford travel assistance.
Truth: Travel assistance is more affordable than you might think—in fact, we have a full list of membership options  for as low as $75. We also offer customized programs for businesses and other organizations that wish to cover their employees or global travelers. And unlike travel insurance, you pay a set rate that is not based on the cost of your trips.