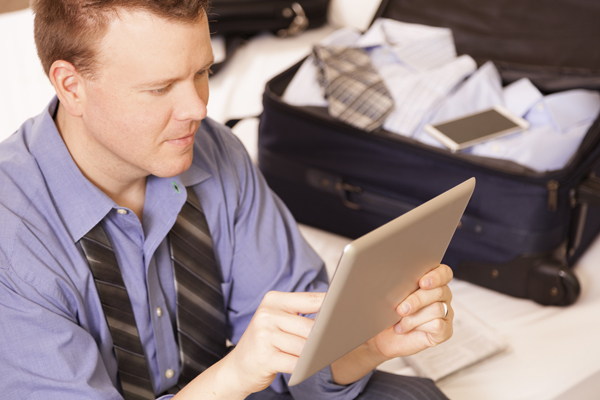 Are you looking for ways to make your days on the road less hectic? Here are some of our favorite tips that will not only simplify your travels, but will make life on-the-go a little more enjoyable:
1. Pack a travel first-aid kit: Staying at a destination off-the-beaten path? Chances are you won't find a drugstore around the corner. A travel first-aid kit can help you manage pre-existing medical conditions and treat minor health problems too.  Check out our DIY tips for making your own kit here.
2. Roll your clothes: Once you've figured out what to pack, you need to know the best way to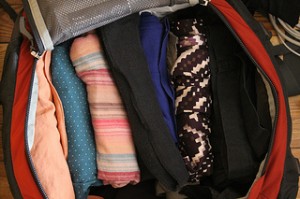 pack it! Rolling clothes not only keeps wrinkling to a minimum, but also takes up a lot less space. To save even more of your precious suitcase space, roll under garments and socks within your clothes. Bonus: if you can't resist that souvenir mug, put it in one of your heavier garments for ultimate protection.
3. Have a toiletry "go-bag": Here's a tip many frequent travelers swear by: keep your toiletries bag packed and ready to go at all times. While it requires a little discipline to re-stock your products when you get home, the convenience of a 'grab and go' toiletry kit when you're busy packing can't be beat! If you're a carry-on business traveler (you are, right?), just make sure everything fits TSA's 3-1-1 liquids rule.
4. Get an IDP: Going abroad? Don't forget your International Driving Permit (IDP). Although many countries do not recognize US Driver's Licenses, most countries accept an IDP. IDPs are valid in more than 150 countries and contain your name, photo and driver information translated into ten languages. Even if you're not planning to drive, an IDP is still good to have. Why? In the event you need to communicate with foreign authorities, this recognizable form of identification can help get you on your way more quickly.
5. Have a back-up: In the unlikely event you are a victim of theft, having backups of important documents can help turn a travel nightmare into a more manageable situation.  This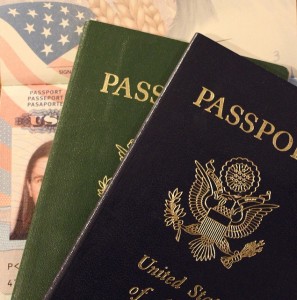 includes your trip itineraries, driver's license, international driving permit, passport, health insurance/prescription information, and credit cards (include the back side with telephone numbers to use if there's a problem) to name a few. Plan to leave a set of copies in your carry-on, with your traveling companion (if applicable), and someone at home that you trust. If your hotel has a safe, that's a good storage place. It's also a smart idea to scan or take pictures of the documents — just make sure you have a way to access these digital versions offline for times when Internet isn't available.
6. Learn some key phrases: While you don't need to be fluent or have perfect pronunciation, learning a few key phrases in your destination's language makes a great impression and could also make your travels much smoother. Check out our list of universal phrases worth learning before you leave—and be sure to check out Google Translate (they have a mobile app too) for instant translations in 64 different languages.
7. Use airport time wisely:  No one wants to come back to a mess at the office — the airport and plane ride serve as great opportunities to stay on top of things. First, check with your airline to see if they offer Wi-Fi on board. For long-haul flights, this could be especially well worth the expense. If not, you may want to line up a few projects ahead of time that can be done without Internet access — for example, writing emails. Simply save them as drafts and hit send once you have access to the 'net again… it's that easy!
8. Fight jet lag: Right when you get on the plane, set one of your watches to your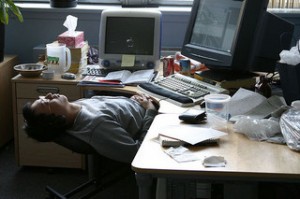 destination's time and behave like you would if you were already there. If it is daytime where you're headed, try to stay awake. If it's nighttime, then settle down for some shuteye. Neck pillows, eye masks, earplugs, noise-cancelling headphones, some tunes from Enya — anything you need to make sleep happen, bring it on. In addition to noise, food and light, temperature is another cue your body uses to set its internal clock. So grab a blanket and crank that up that A/C — a lower temperature lowers your body's core temperature and signals it's time for sleep. For more clock-beating tips, check out our best advice for beating jet lag.
9. Get app savvy: A You.Gov survey found that 83% of people who use mobile apps on the road agree it improves the business travel experience.  Some of our favorite time-saving apps include TripIt (organize itineraries in one place), Gate Guru (navigate the airport with ease) and Curb (book, track and pay for taxis). For more great business travel apps, check out the Travel Channel's Top 10 Mobile Apps for Travel.
10. Know where to eat: It's never fun arriving in a new city, feeling ravenous and not having a clue where to eat. That's why we love Yelp! Use this handy app to find great dining spots that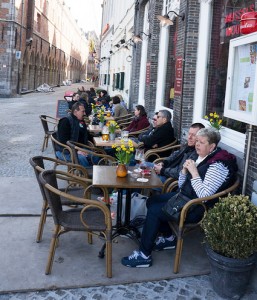 are within either a quick walk or a short drive. You can sort by type of cuisine and also by ratings, which can lead you to some pretty fantastic spots you would probably never find on your own! International travelers: Trip Advisor is also a good resource if you don't see a lot of Yelp listings for your destination. Traveling gluten free? GlutenFreeTravelSite.com has a handy search tool that enables you to search reviews of restaurants, grocery stores, hotels, resorts and even cruise ships that accommodate gluten-free diets in any area of the world. And Vegan travelers can rejoice when they visit HappyCow — one the most comprehensive online resources available for vegan dining around the world.
11. Get smart with your smartphone: While this topic deserves its own post (read ours here!) these are a few important things you should do to avoid "roaming abroad." Shut off data roaming (don't worry, you can still send email and make phone calls), turn off push notifications, set email to manual and stay in airplane mode. And of course, use secure Wi-Fi networks as much as possible!  Apps like Skype will save you a bundle on international calls and texts.
12. Be prepared: Travel emergencies are not only a bummer, but they can be a huge waste of time –  even more so if you're not prepared! Many companies partner with travel assistance companies like On Call International to provide emergency services to their employees. If your employer doesn't, you can buy your own — our single trip memberships start as low as $55. An On Call membership not only provides emergency medical evacuation to the hospital of your choice, but it can also assist you with other "travel-time wasters" such as rescheduling your travel plans if flights are cancelled or postponed, lost passports, delayed baggage, prescription replacement, and even legal assistance.
What are your best business travel hacks? Let us know in the comments below; we'd love to hear from you.
Safe Travels!
Rolled clothes from Connie Ma
Asleep at the desk from Simon Law
Sidewalk cafe from Dion Hinchcliffe