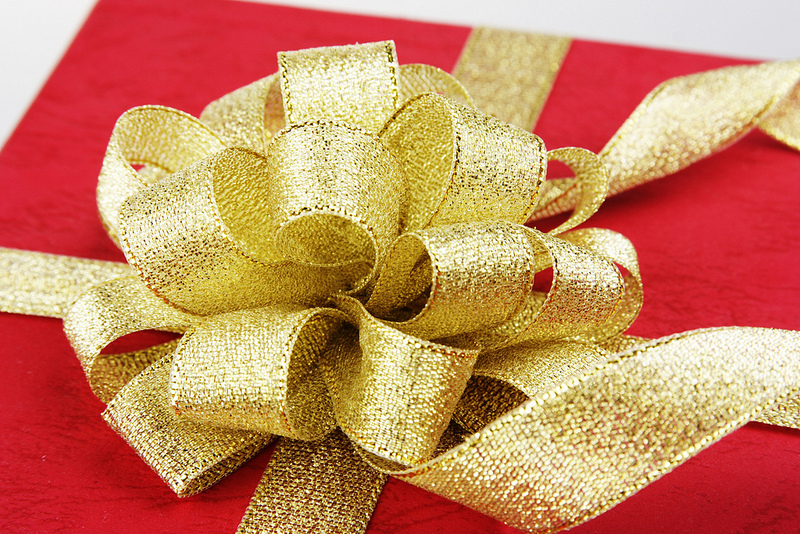 Our holiday gift to you: some helpful gift ideas for the business travelers in your life (shhh, we won't tell if you buy them all for yourself!).Whether you're always on the road or travel only a few times a year, these gadgets are sure to help make your travels more enjoyable!
1)     Noise-Cancelling Headphones: Let's face it, if you're on a long-haul flight for an overseas business trip, some noises – such as the overly loud iPod of the passenger behind you or a fussy baby –are better left unheard. A set of noise-cancelling headphones are just the trick for providing a quiet and stress-free travel experience while you're waiting to board or during your flight.

2)     Handheld Laundry Service: The Scrubba Washbag is a laundry bag that doubles as a hand-wash laundry machine. If you don't have time during your busy day of meetings to wait for hotel dry cleaning, this makes for an easy and effective way to hand wash your clothes right in your hotel room. Fill the Scrubba bag halfway with clothes and pour in about three quarts of water and a squeeze of your favorite travel-sized detergent (even shampoo will work). Seal, let out the excess air and mush your clothes against a flexible "washboard" of tiny, rubbery bumps inside the bag. After about three minutes of hand-washing, you can rinse and hang your clothes to dry then be on with your day!
3)     TSA-approved Luggage Lock: The TSA screens every passenger's baggage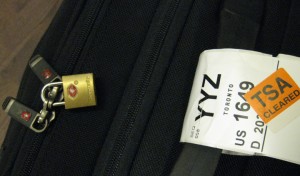 electronically before it is placed on an airplane; however, there are times when it is necessary to physically inspect a piece of luggage. If you choose to lock your bag, a TSA-approved lock is a great way to keep your belongings secure. These locks can be opened by security officers using universal "master" keys so that the locks do not have to be cut. Amazon.com offers a variety of TSA-approved luggage locks.
4)     TSA-friendly Liquid Containers: There is no need to pay a markup for your favorite travel-sized products or rely on hotel freebies for your toiletry needs. Reusable, leak-proof travel containers are a convenient and inexpensive way to store your favorite bath and styling products simply by filling them up from your full-sized containers at home. We like the silicone, BPA-free, no-leak travel bottles made by GoToob, which are airplane carry-on and TSA approved.
5)     Fitness-to-go: Just because you're traveling doesn't mean you need to put a stop to your usual fitness routine. Some great gifts to help any business traveler stay in shape while on the road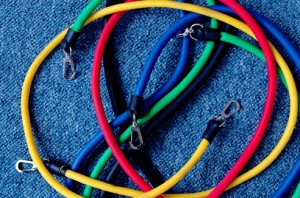 include fitness DVDs that can easily be played on a laptop in the privacy of a hotel room and resistance bands, which are light and easy to pack. Another useful gift is a FitKit – a small capsule filled with everything you need to work out on the road. Included is an exercise band, a jump rope, a resistance tube, a pedometer with a safety alarm and more. Plus, you get access to an online library with more than 250 different exercises you can do using your own body weight and the kit. There is a variety of FitKits available, including one specially designed for people over 50.
6)     Universal Power Charger: We've been there. You have some time to kill between flights and decide to catch up on a good novel on your e-reader only to realize its battery is almost dead. Your search for an empty electrical outlet in the crowded airport comes up empty. No need to panic, as a universal power charger is a great way to give a quick charge to devices such as a smartphone or a tablet via a USB cord (that's right – no outlet required!). If you want an even more efficient way of charging your electronic devices, try a Powerbag. The Powerbag is a handy backpack equipped with a built-in battery system, so it not only carries your electronics but also charges them at the same time (yes, really!). Plug in your smartphones, e-readers, or tablets using the bag's USB port. The Powerbag itself comes with an AC adapter that you can plug into the wall in between trips.
7)     Anti-theft Bag: The last thing any traveler, whether business or leisure, wants to deal with is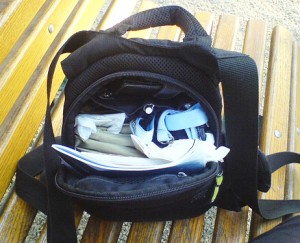 being pickpocketed while they're away from home. Unfortunately, these things can happen. Check out our post on travel con games for advice on how to avoid such situations, as well as our post on safety tips for female travelers. A great gift is a Travelon Anti-Theft Travel Bag, which will protect your belongings from pickpockets and slash-and-grab thieves. These bags are made with hidden, slash-proof, chain link construction and an adjustable, cable-reinforced, cut-proof shoulder strap. The main compartment features a locking zipper and pockets for organization.
8)     Portable Projector: Business presentations are a breeze with a pocket-sized HDMI projector. This portable and rechargeable device connects to most smartphones, tablets, computers, video players and cameras. You'll no longer have to wonder if the conference room where you'll be presenting will be equipped with the tools you need – this useful gadget will be your new go-to.
9)     Mini Luggage Scale: Sooner or later, even the biggest packing pro will need to hand their bag over to the airline to be checked. For these times, a portable luggage scale could mean the difference between just under, or just overweight. Avoid fees and the bother of having to unpack some of your belongings in a busy check-in line so your bag can make weight.  Products like the Balanzza luggage scale can weigh bags up to 100lbs and hooks to almost any piece of luggage – an easy way to prepare before you even step up to the check-in counter!
10)  Travel Assistance Membership: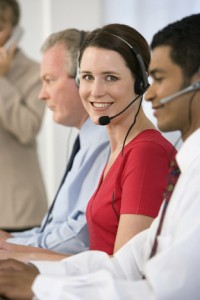 Even the savviest of business travelers can benefit from a travel assistance membership. With an On Call membership, you'll have peace of mind that every trip you take will be backed by a team of medical and security professionals standing by in case you need help.
Share your gift ideas for business travelers in the comments below – we'd love to hear from you!
Safe Travels!
Photo credits:
Luggage lock from elPadawan
Exercise bands from DaveCrosby
Anti-theft bag from allesok
Christmas box from queenbeeofbeverlyhills