When Emerson said it's the "journey not the destination," he probably wasn't referring to a metro station or international airport during a labor strike. Strikes can affect public transportation, air travel and even taxis—and the delays they can create for travelers can be time consuming, costly and just downright annoying. We're sharing our top tips for coping if you encounter a labor strike while traveling so you can get back on the road — and back to work — as quickly as possible: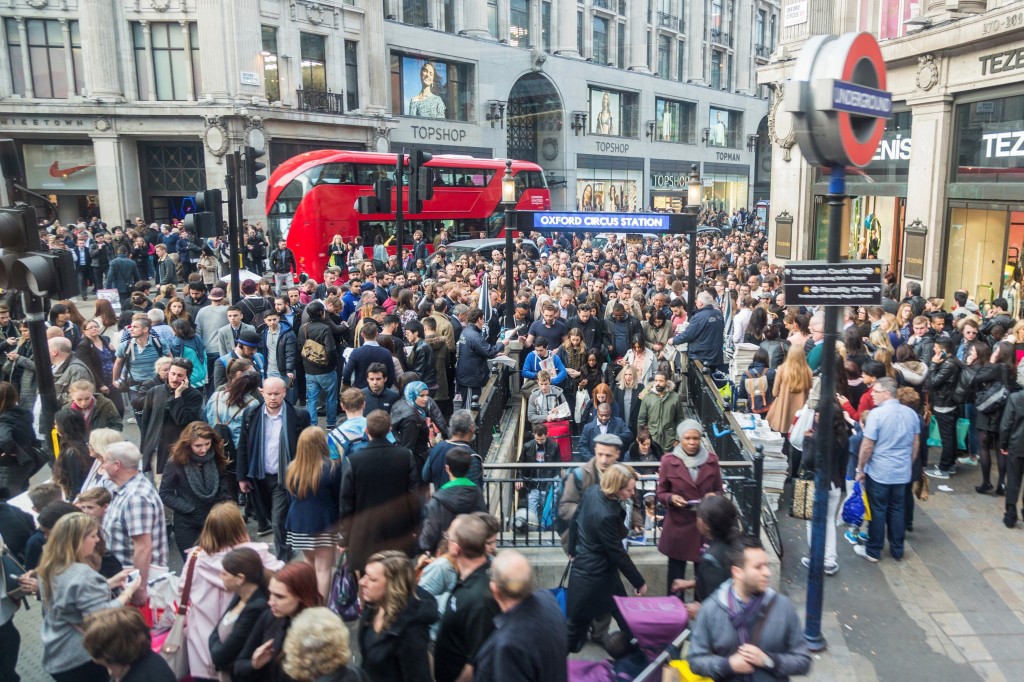 1) Stay up-to-date: Some destinations (like southern Europe) have more of a reputation for labor strikes than others. However, even Britain and Iceland have seen their share of strikes as of late. Your best bet? Regardless of where you're headed, check the U.S. State Department's alerts and warnings for news that could impact your trip. For up-to the minute information, follow local news outlets and your transportation carrier(s) on Twitter. Why local? Because if a strike is happening abroad, the news may not make its way over to U.S. media outlets right away, leaving you to deal with the issue once you get there instead of making alternate plans ahead of time.
2) Know where to look: Instead of losing time (and your patience!) waiting on hold, the key is knowing where to look for the most up-to-date information. Case in point: travel guru Rick Steves says if you're traveling in Europe, Germany's Deutsche Bahn's website should be your first stop for rail information. While each European country has its own national rail company with schedules online, Deutsche Bahn has schedules for virtually all of Europe. And there's even an app for that! The DB Navigator app allows you to check timetables and book tickets directly from your smartphone or tablet.
3) Read the signs: Labor strikes are usually announced in advance, but a foreign visitor who doesn't speak the local language could miss the memo. Most rail stations and airports will post service interruptions on signs and monitors, but not always in English. Your hotel concierge may slip a note under your door, but again, it may or may not be in English. If you're unable to find an English-speaking staff member, Google Translate (they have a mobile app too) can be a life-saver. Need to have a more complex conversation? On Call members can call us for 24/7 translation and interpreting anytime they travel.
4) Stick with alliance partners: When it comes to air travel, if you're headed to a strike-prone destination, you may want to book with alliance partners. That way if your airline is affected, you'll be better positioned to snag an alternate flight. Now the million dollar question: are airlines legally obligated to compensate during a strike? Not really. Authorities like the U.S. Department of Transportation have outlined the obligations of carriers when dealing with flight cancellations, but most of these rules don't apply in the case of "force majeure" or "extraordinary circumstances," which labor strikes fall under. The good news? Most airlines will try to do something to keep the peace, like waiving rebooking fees, offering flight credits; or, in some cases issuing refunds. Have a travel insurance plan? Check the fine print. Some providers may provide financial reimbursements depending on your plan's terms and conditions.
5) Have a back-up plan: Strikes can be fast-moving situations—and with everyone trying to change their travel plans at once, backup options could be limited. Travel risk management companies (like us) can help clients with rebooking their travel plans. Doesn't that sound better than spending your entire afternoon in long lines or on the phone rearranging your trip yourself? Or, if you have some time to spare for one last hurrah before heading home: walk to the nearest café, order a latte and sit by the window. You could be surprised at how cultural—and festive—a labor strike can really be.
Safe Travels!