Author: Betsy Perry
For many pet owners visiting or moving to another country, one of the most important considerations is how to take beloved creatures along. Fortunately, On Call Global Security Specialist Betsy Perry is here to help travelers through the process of preparing for a trip overseas with a pet. Betsy shares, "My cat Simba is originally from Spain and has lived with me in five countries; I also adopted a kitten named Mao last year in Vietnam. Through trial and error, I have learned some important tricks of the trade to help others ensure their pet travel goes smoothly!" Read Betsy's tried and true advice for a safer, smoother, and more enjoyable trip overseas with a pet: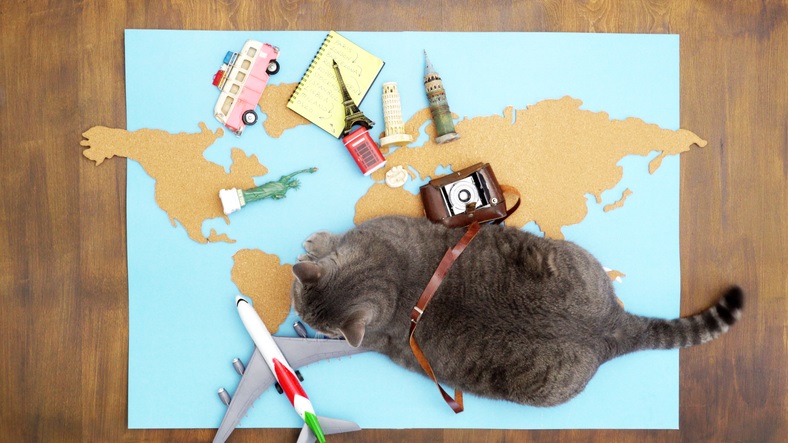 Flying with Pets:
Note: Always check individual airline pet policies prior to travel.
Cabin Travel
-Many airlines provide the option for small cats and dogs to fly with the owner in cabin. Pets must be under 20 pounds on American/European airlines and under 10 pounds on Asian and Middle Eastern airlines.
-Pets are considered the owner's "carry-on baggage" and must fit underneath the seat in front of the traveler.
-Soft carriers are suggested so the carrier can comfortably fit under the seat. Check individual airlines for carrier requirements.
-Pets must be taken out of pet carriers at security and carried through the security barriers. Owners should leash the pets to avoid escape (even cats).
Cargo Travel
-Most dogs and cats can travel as cargo. Owners should check airline regulations in advance.       
-Crates must be hard (no soft crates allowed) and allow enough room for animals to stand up and turn around. Travelers should contact individual airlines for specific carrier requirements.
-An adequate food and water supply must be attached inside the crate. In addition, all crates must be securely shut.
-Identification tags should be securely attached to the crate along with destination information.
-Owners may also ask staff to call down to cargo to ensure the pet area is fully pressurized and heated appropriately. In addition, owners should ask for confirmation that the pet has made it onto the plane. The same procedure should be followed at a layover when changing flights.
Exotic Animals
-When flying with animals other than cats and dogs, regulations can be more complicated. Travelers should contact individual airlines for policies.
–Reptiles: Reptiles are not allowed in cabin or cargo. However, it may be possible to ship the animal as air cargo.
–Fish: Some airlines allow fish in the cabin. However, travelers should be aware that many fish cannot survive long journeys, and TSA limits the amount of water that be present in the carrier.
–Rabbits: Rabbits are generally not allowed in the cabin, but some airlines allow for cargo transport.
–Birds: Some airlines allow birds to travel in cabin. The carrier must be small enough to fit comfortably under the seat.
–Hamsters: Hamsters are not allowed in cabin or cargo on any airline.
–Turtles: Turtles are allowed in the cabin by some airlines as long as the carrier can fit comfortably under the seat.
–Rats and mice: Rats and mice are not allowed in the cabin, but can fly cargo with some airlines.
Happy/Safe Pets While Traveling
-Giving pets tranquilizers is not recommended due to pressure changes while in flight. Rather, vets recommend natural or herbal solutions such as catnip to keep pets relaxed. Owners should develop a plan with veterinarians pre-trip.
-Owners may also want to invest in high quality carriers to ensure the pet's comfort and safety.
-In addition to food/water, owners are encouraged to include a urination pad, comfortable blanket or pad for the pet to sleep on, and a stuffed animal or toy that reminds the pet of home.
-If traveling in cargo, owners may have the option to arrange for a vet or animal service to meet their pet during a layover to ensure safety and to refill water and food.
-If a traveler is unable to accompany their pet, or would like help, a variety of companies offer full pet transportation service from securing forms to taking the pet through customs. While this can entail a significant cost, it can be a good option for travelers who prefer not to handle the process themselves.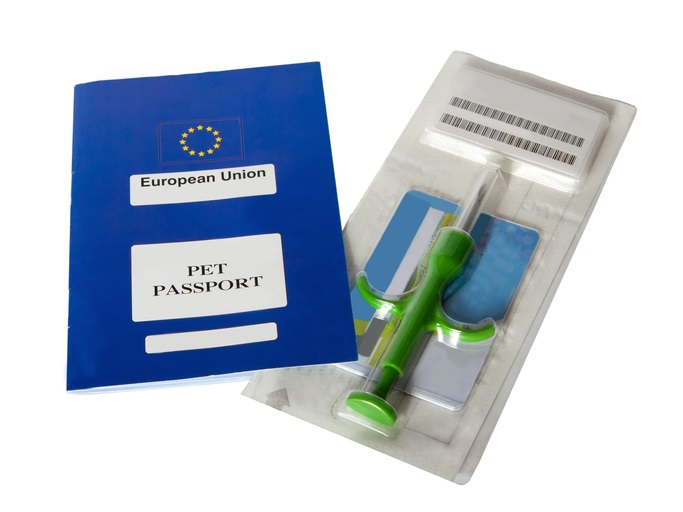 Entering Countries

Pre-Trip Preparation
-Prior to travel, all owners should check their destination's department of agriculture (or equivalent) website, consult a local vet, and consult professional pet services such as www.pettravel.com to ensure the pet has all necessary vaccinations and documents (requirements can vary widely between country to country).
-Most countries require proof of rabies vaccination valid for at least one year. Some countries require the vaccination to be valid for 2-5 years.
-Most countries require a valid microchip. Some countries require the pet to get additional microchips that correspond to that country's requirements.
-Some countries will have much stricter requirements and require rabies titer tests and tapeworm vaccinations. Travelers should ensure their pets have all necessary vaccinations and tests to avoid quarantine.
-Many countries will allow pets to enter the country without quarantine if correct forms and proof of vaccination are provided. However, rabies-free countries such as Australia will still require a quarantine period. Nevertheless, travelers can cut down quarantine time significantly by following proper procedures.
-All owners must have a pet passport to enter a foreign country with an animal.
-If leaving from the USA, all owners must have a health certificate signed by a USDA-certified veterinarian and STAMPED BY THE LOCAL USDA OFFICE.  USDA office locations can be found here: https://offices.sc.egov.usda.gov/locator/app
-If traveling between countries of the European Union, pets must have a European Union pet passport with relevant health information. This passport can also be used to enter the USA and many other countries, and can be obtained from a local European Veterinarian. -If leaving from other countries, travelers should use local vet health certificates that provide necessary information. Details on requirements can be found here:
http://www.pettravel.com/passports_international_health_certificate.cfm
Required Documents
-Pet Passport (consult USDA website).
-Airline health certificate (with vet certification within 7-10 days that the animal is healthy to travel -contact individual airlines for information and forms).
-All necessary vaccination and microchip certificates (obtain from veterinarian).
-Copies of all the above.
Going Through Customs
-Present authorities with all necessary forms.
-In case of trouble at customs, the traveler should have the name and number of a local vet who is prepared to come to the airport and assist. Many times, reputable vets can be found on expat and travel forums.
-The traveler should save all forms in case needed later.
While in Country
-Secure a reputable vet in advance, as well as the name and number of pet emergency services.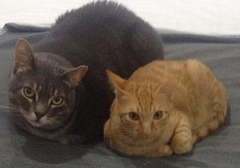 -Pre-book pet-friendly hotels or accommodations and transport.
-Have an evacuation plan ready in case of the need to leave urgently. All papers should be ready to go and a vet on speed dial. If necessary, have a plan for backup medication, food, and water in case you have to suddenly leave the pet behind.
Leaving Countries
-Be sure to check exit requirements. Some countries (such as Vietnam) require exit visas for the pet to leave the country.
-Travelers should go through an accredited local vet with a relationship to the authorities when obtaining an exit visa. Often the vet can accompany the traveler when going through exit customs, to ensure there are no problems. There have been reports of scams by customs officials to attempt requesting extra money from travelers with pets.
Resources
-Pettravel.com: provides advice services, transportation services, lists of pet friendly hotels and airlines, and pet travel products.
– USDA pet travel site: https://www.aphis.usda.gov/aphis/pet-travel
Traveling with a pet may seem overwhelming, but it doesn't have to be with the right pre-travel planning and emergency resources. For more information on this unique travel risk management and assistance offering, contact us today.