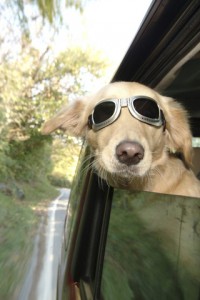 Planning a fun hiking trip across country that would be perfect for your energetic chocolate lab? Visiting your in-laws, but don't want to leave your new kitten by herself? If you can't bear the thought of leaving your four-legged pal while you travel, you're not alone. According to HomeAway.com, 29.1 million Americans say they traveled with pets in the last three years.
Traveling with a pet may seem a bit overwhelming, but it doesn't have to be with the right pre-travel planning. Here are six things to consider when traveling with a pet:
1) Check your airline's pet policy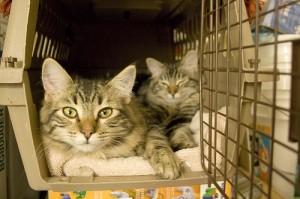 Every airline has different rules and regulations regarding pet travel. Many require health certificates for your pets and have weight and size limits for pets traveling in the cabin versus in cargo. Pet carrier case requirements vary by airlines and size of plane, so make sure you know what those requirements are before you arrive at the airport. Call your airline's customer service department or visit its website to determine its policy. TripswithPets.com has helpful Airline Pet Policies for a number of major airlines.
2) Make sure your pet is healthy
Bringing your pet to the vet before your trip is vital in ensuring your beloved animal has a safe and happy flight. Make sure your pet is up to date with vaccinations and let your veterinarian know the details of your trip in case any special medications need to be prescribed. For canine air travel, keep in mind that some short-nosed breeds, such as pugs and bulldogs, should not travel by cargo for health reasons. Air pressure changes could actually lead those breeds to experience respiratory distress. If you own a short-nosed breed and simply must bring him on your flight, there are many things you can do to reduce health risks, like flying at night when the temperature is cooler or using a pet carrier to bring your pet in the cabin (size permitting.)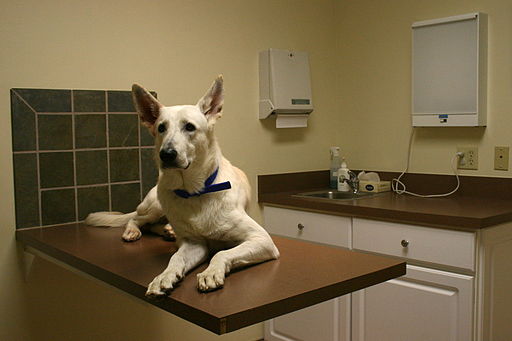 For domestic flights, some airlines, such as American Airlines, require you to acquire a health certificate within ten days of originating travel. If traveling internationally, it is wise to make an appointment with a veterinarian at least six months in advance, as different countries have different restrictions and requirements. For instance, Argentina requires your pet to be vaccinated for rabies at least 30 days but not more than 12 months prior to entry into the country.
3) Understand pet immigration rules
Traveling internationally with a pet can be more challenging than one would think. As mentioned in Tip #2, rules are specific to each country worldwide. For example, Thailand requires an Import Permit from the Department of Livestock Development, something many other countries do not.  Contact the embassy or consulate in each country you plan to visit to confirm specific pet travel rules. You can find a list of Foreign Consular Offices in the United States on the Department of State's website. The country you're traveling to may require an International Health Certificate for your pet, which must be endorsed by a Veterinary Services area office.  For a handy list of popular destinations' pet travel policies, visit PetFriendlyTravel.com. Your travel assistance provider can also give you a hand with this research if you need help.
4) Do some travel crate training
Familiarizing your pet with the crate or carrying case he or she will be traveling in, at least a month before departure, is a good idea. Practice sessions with the crate will help to minimize any anxieties your pet may have during travel. Give your pet a treat any time he enters the crate on his own so that he associates it with a positive experience. Keep a favorite toy or even an item with your scent, such as a t-shirt, in the crate with him during travel so he feels the comfort of home. Limit your pet's intake of food and water the day before and day of travel to help avoid accidents in his crate during the flight. If your flight is on the longer side and a bathroom break is necessary, bring spare puppy training pads for your pet to use in the plane's restroom. If necessary, give your pet ice chips during the flight instead of water to prevent spilling and a few pieces of kibble to keep his blood sugar level.
5) Check out before you check in
Whether your plan is to make reservations ahead of time at your favorite hotel or catch some shut eye on the fly, make sure wherever you are staying is pet-friendly for the duration of your trip! There are some hotels that only allow certain pets, such as dogs, for only a certain amount of nights, and others that do not allow pets at all. PetsWelcome.com offers an easy search that can help you find pet-friendly hotels, vacation rentals and even pet sitting. It is important that you also call your hotel, motel or vacation rental to confirm that your pet is welcome.
6) Be prepared for anything
In the unfortunate event that you experience a health emergency during your trip and your pet is left unattended, having a travel assistance membership can make all the difference. For example, our Deluxe Membership actually includes pet return – so if you become injured or ill while traveling, you can have peace of mind knowing your pet will be safely returned to your house or to a boarding facility near your home.
We hope this advice helps you prepare for traveling with your pet. Are you planning a pet-friendly vacation soon? Let us know in the comments below; we'd love to hear from you!
Safe Travels!