According to the CDC, chronic diseases are amongst the most common health problems in the U.S. and about one-fourth of people with chronic conditions have one or more activity limitations. The good news? International travel doesn't have to be one of your limitations! In fact, with some planning and preparation, you can have a safe and enjoyable trip. Here's how:
See Your Doctor: Before booking your trip, ask your doctor if you're medically cleared to travel. Then, make an appointment to discuss your travel plans 6-8 weeks before you leave. Discuss time zone changes, arrival and departure times, and flight durations to determine whether you need a change in your medication regimen. Depending on where you're headed, your doctor will also refer you to a travel medicine specialist to verify any destination-specific vaccines you'll need. Play it safe and get vaccinated at least a month before you leave — that way, if you have any adverse reactions, you'll have time to recover before your trip. Plus, since some vaccinations take time to become effective, you'll be protected by the time you leave. While you're with your doctor, ask for a letter that explains how your condition is treated, all medications and equipment you need to manage it, as well as any allergies to foods or medications. This will help avoid confusion at airport security and on board. An extra prescription is also helpful, too — your doctor should note the generic names of your prescribed drugs because in some countries, they might have a different name.
Be a Medication Guru: Did you know that many medications that are used to treat chronic conditions could clash with those that are prescribed for common travel illnesses and infectious diseases? Play it safe and get the scoop from a trusted healthcare professional before taking any new medications (this also includes over-the-counter meds) or receiving any immunizations.  If you have a question while traveling (for example, you need to take anti-diarrheal medication, but you're concerned how it will interact with your high blood pressure pills), On Call members can call our 24/7 Nurse Helpline.  And if you have any concerns about bringing a specific medication abroad (for example, Ritalin, Robitussin, Valium, Xanax and Codeine are banned in the UAE), On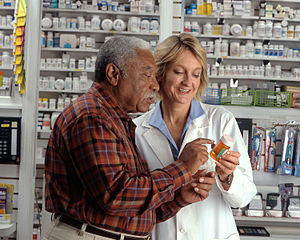 Call members can contact us. Everyone else can check with the foreign embassy of the country they are visiting to make sure their medications are not considered to be illegal narcotics.
Did you know? Pharmaceutical laws and regulations vary by country, so getting a prescription on foreign soil isn't always as simple as it sounds. In fact, doctors in one country can't necessarily prescribe a medicine in another country. While the closest U.S. Embassy or Consulate can be a helpful resource in these situations, the simplest and fastest way to get your prescriptions replaced is by contacting your travel assistance company. Read more.
Pack Your Medication (Like a Pro): Pack twice the amount you think you'll you need just in case you experience any travel delays. If you're flying, be sure to put all of your medications and supplies in your carry-on bags just in case your luggage goes MIA. Back-up medication should also be kept in your carry-on because checked baggage can be exposed to extreme cold or heat that could spoil some types of medications. If your medication needs to be kept cool, invest in a cooling travel pack or an insulated bag with some cold packs. We also suggest packing a travel emergency kit, which is an efficient way to prepare for unexpected emergencies. And don't forget your medical alert bracelet and personal medical information form! These will not only help avoid potential hassles with security and airline staff, but in the event of a severe medical emergency, they can provide critical information about your health status to emergency medical personnel if you can't speak for yourself. Make sure your traveling companion or emergency contacts back home know where to find this information just in case they need to provide it on your behalf.
Know Your Rights: As long as your medications and devices are in their original packaging and clearly labeled (and you're carrying your doctor's note!) you shouldn't have any issues at the airport or on board. If you're carrying more than 3.4 ounces of liquid medication, keep it separate and declare it to a TSA agent upon entering the security line. If you suspect any of your medication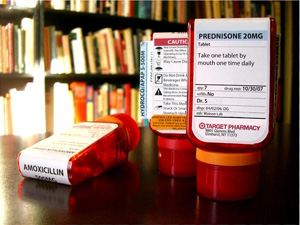 or equipment is sensitive to x-ray technology, you have the right to ask for a visual inspection instead. If your condition leaves you with limited mobility, pre-boarding is more than just a nice-to-have. In fact, it could actually be considered illegal if you're refused your right do so. According to the Air Carrier Access Act, all domestic and international flights with the U.S. as its destination or origination are required to provide certain accommodations to people with disabilities — this includes allowing him/her to pre-board the plane if they choose. Make your life easier and arrange this with your airline ahead of time. Same goes with lodging — if you need extra pillows, a handicapped accessible bathroom, a mini-fridge (you get the idea), better to arrange for these extras in advance.
Upgrade (if you can): While coach, business and first class amenities vary greatly from one airline to the next, it's safe to say that if you can advance through the cabin ranks, your body will thank you. If upgrading isn't an option, use SeatGuru to find the best coach seat. The website lists color-coded seating charts for hundreds of aircraft. It tells you which seats have more legroom, as well as which seats to avoid because they don't recline, are narrower than usual and so forth. Also, make it a point to check in 24 hours before departure as many airlines open up their premium seating options, like the exit row and bulkhead, for purchase during this time.
While we're on the subject of seating — get up off your seat and walk, stretch your legs, or simply flex your ankles in an up and down motion at least once every 90 minutes or so. The last thing you need is Deep Vein Thrombosis (DVT), which is the formation of a blood clot in a deep vein, predominantly in the legs. There are many causes and traveling in cramped quarters being one of them. You should also dress in comfortable, loose-fitting layers (cabin temps can range from stifling hot to an arctic chill)—no skinny jeans, tight socks, or anything that could impede blood flow or cause your ankles to swell. You might also want to consider investing in some compression socks. Aside from the fact that may help prevent DVT, they stop your feet swelling and keep your toes and legs warm.
 Prepare for an Emergency: Before you leave home, find local specialists in your destination so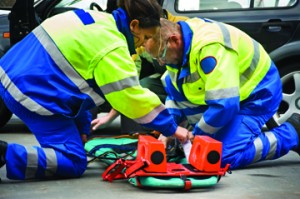 you know where to go if you experience symptoms while you're away—this is absolutely critical and not something that should be overlooked! (On Call members can call us anytime for worldwide medical, dental and pharmacy referrals). Keep in mind that many U.S. health insurance plans (including Medicare) don't provide benefits outside the country and many travel insurance plans don't allow you to choose medical evacuation to your home hospital (we do!), so find out your plan details and purchase supplemental travel assistance and insurance coverage accordingly.
And remember—it's easy to get wrapped up in the excitement of international travel, but it's important to listen to your body and be cognizant of your restrictions. Rest when you need to and don't let others pressure you to do more than you can handle in a given day. Just think, if you can't see and do everything you wanted to this time around, you have a perfect excuse to go back!
Safe Travels!
Photo credits:
Medication bottles from 
Bart
/Flickr