Post Updated: 10/18/2022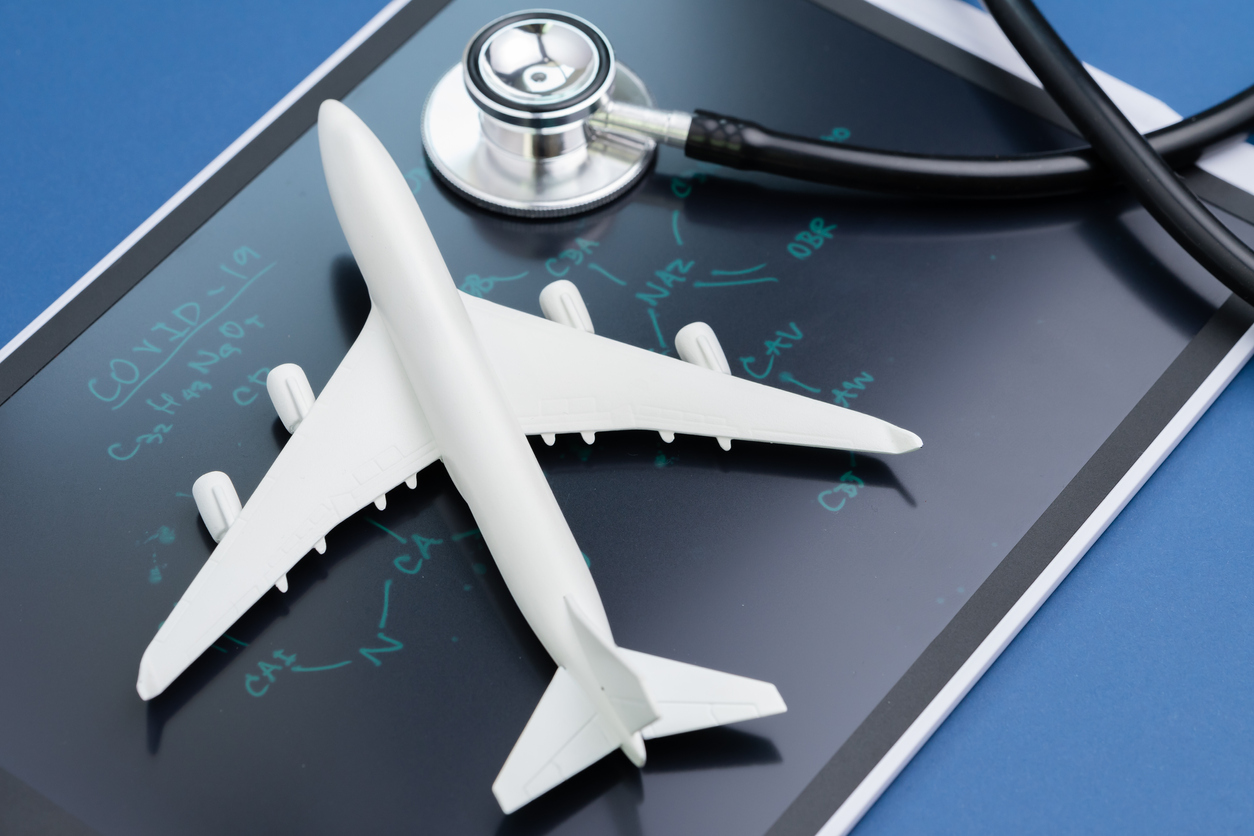 Share this helpful information with your travelers to help them prepare in the event they test positive for COVID while traveling abroad:
Be aware of quarantine or isolation regulations (if required) at your destination – Pro tip: Many countries offer a COVID hotline that may help answer general questions and direct you to local resources

Understand your destination's testing requirements and guidelines prior to proceeding with onward travel

Read the fine print – at home test kits results may not be accepted if filing a travel insurance claim

Review your airline's regulations for COVID positive travel and if any documentation is needed

If sick with concerning symptoms (severe shortness of breath, chest pain, confusion), seek immediate medical care If at risk for complicated infections, seek immediate medical care

Depending on the area of the world, obtaining medical care can present some challenges—work with your organization's travel risk management provider for resources and assistance with obtaining the medical attention you need in your destination

Your organization's travel risk management provider can also assist with the following:

Rescheduling flights

Finding hotels that can accommodate COVID positive travelers

Finding official testing locations
For over 25 years, On Call International has provided fully-customized travel risk management and global assistance services protecting millions of travelers, their families, and their organizations. Contact us today and watch our video to learn more. You can also stay in touch with On Call's in-house risk management, travel health and security experts by signing up for our quarterly Travel Risk Management (TRM) newsletter.