Have you ever wondered how a medical evacuation works?
You can never predict when, where, or even if one of your travelers will get sick or injured overseas—however, in the unfortunate event it happens, knowing how to effectively react is more than half the battle.
Our medical evacuation guide for organizations will reveal how this intricate process works behind-the-scenes, as well as how you can work with the appropriate emergency resources to help ensure your travelers receive the assistance they need. Want to learn more? View How an On Call Medical Evacuation Works: A Guide for Organizations today!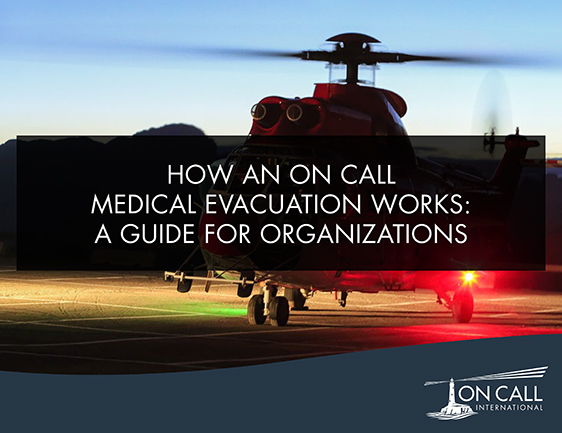 For over 25 years, On Call International has provided fully-customized travel risk management and global assistance services protecting millions of travelers, their families, and their organizations. Contact us today and watch our video to learn more. You can also stay in touch with On Call's in-house risk management, travel health and security experts by signing up for our quarterly Travel Risk Management (TRM) newsletter.