Planning a summer vacation for your family? You're definitely not alone! This year, more than 75% of Americans are taking a summer vacation in the months of June, July or August – and the top travel destination is Orlando, Florida. If you'd like to avoid the crowds and try a whole new kind of vacation experience, check out our top 5 unique summer vacation ideas below.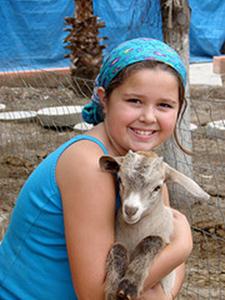 Family Farm Stays
Instead of visiting a busy city with your family, you and the kids can learn to slow down and enjoy the simple things in life with a farm stay. Rising in popularity, farm stays, also dubbed as "agritourism," can be both educational and enjoyable for your whole family. The kids will learn where food comes from and your whole family will enjoy farm-fresh cooking. Farm stays typically include many hands-on activities, such as feeding animals like llamas, sheep or pigs and milking goats and cows. Visit Farm Stay U.S. to locate a farm stay opportunity near you. The website also includes options that can accommodate children younger than twelve.
Volunteer Vacation
If you're looking to strengthen your family bond and teach your kids the importance of helping others, consider a family volunteer vacation. Great programs include Habitat for Humanity's Global Village Program, through which volunteers help build homes for families in the United States and around the world. Other organizations, like Sierra Club Service Trips, include tasks like building and maintaining trails, repairing meadows, helping archaeologists and eradicating non-native vegetation. These trips also include free time for hiking, swimming and enjoying natural surroundings. Another volunteering idea is helping to rebuild areas affected by recent natural disasters, such as cleaning up debris caused by the severe tornado that devastated the community of Moore, Oklahoma in late May.
Adventure Tours
Does your family enjoy an adrenaline rush? Plan a vacation packed with action! For example, G Adventures allows you to choose unique journeys based on your family's interests. Popular adventures include a Costa Rica family experience, which gives your family the opportunity to learn to surf on the country's beautiful beaches, learn to make tortillas with local families and enjoy the natural beauty of Caño Negro Wildlife Refuge. For those who like exploring the great outdoors, visit Mountain Travel Sobek's website, which allows you to choose your adventure by destination, activity (everything from hiking to kayaking and safaris), experience level and overall cost.
Cooking Schools and Vacations for Families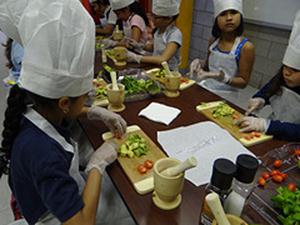 You know what they say – a family that eats together, stays together! If you and your family have a passion for food and cooking, you're in luck because there are a number of cooking schools across the country that offer classes designed for families. Options include Blue Ribbon Cooking Family Classes in Seattle, Washington, where the master chef will spend an afternoon with your family, guiding them through preparing a delicious feast. If you want to venture outside the U.S., there is no better place to enjoy cooking lessons and food than Italy. Cooking Vacations offers hands-on cooking classes and cultural tours in Italy's twenty regions. These vacations include programs that welcome children, teenagers and young adults into the kitchen along with their parents for hands-on preparation of authentic Italian meals.
Relive History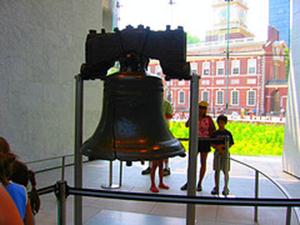 Embark on a fun and educational vacation with your family by visiting some of the country's top historical spots. Washington, DC is the top destination for history buffs, and tourist attractions such as the Washington Monument and the Lincoln Memorial are must-sees if you're in the area. Philadelphia contains an abundance of museums and historic monuments, such as the Liberty Bell and Independence Hall. Visit Boston to discover the rich history of the American Revolution and explore the Freedom Trail, a 2.5 mile tour that includes stops at the Paul Revere house and the Bunker Hill monument. If a trip to the West Coast is on your agenda, check out Gold Country in California, where you can schedule tours of historic mining communities and museums dedicated to the California Gold Rush. These special trips can ensure your kids will learn valuable history lessons before the start of the new school year.
Whether you spend your family summer vacation on a farm or exploring the jungles of Costa Rica, don't forget to bring your travel assistance membership cards, a travel first aid kit and of course, a camera to capture the memories of your unique getaway!
Are you planning an out-of-the-box vacation for your family this summer? We'd love to hear about it in the comments below!


Safe Travels!

Photo Credits
'Girl with Goat' by David Light Orchard
'Kids Cooking Class' by CoquiTheChef

'Liberty Bell' by ConnieHays