As we continue to embark on this new year ahead, is your institution prepared to support its travelers? To give you a hand, here are some tips and considerations for effectively preparing students, faculty, and staff for our new world of travel: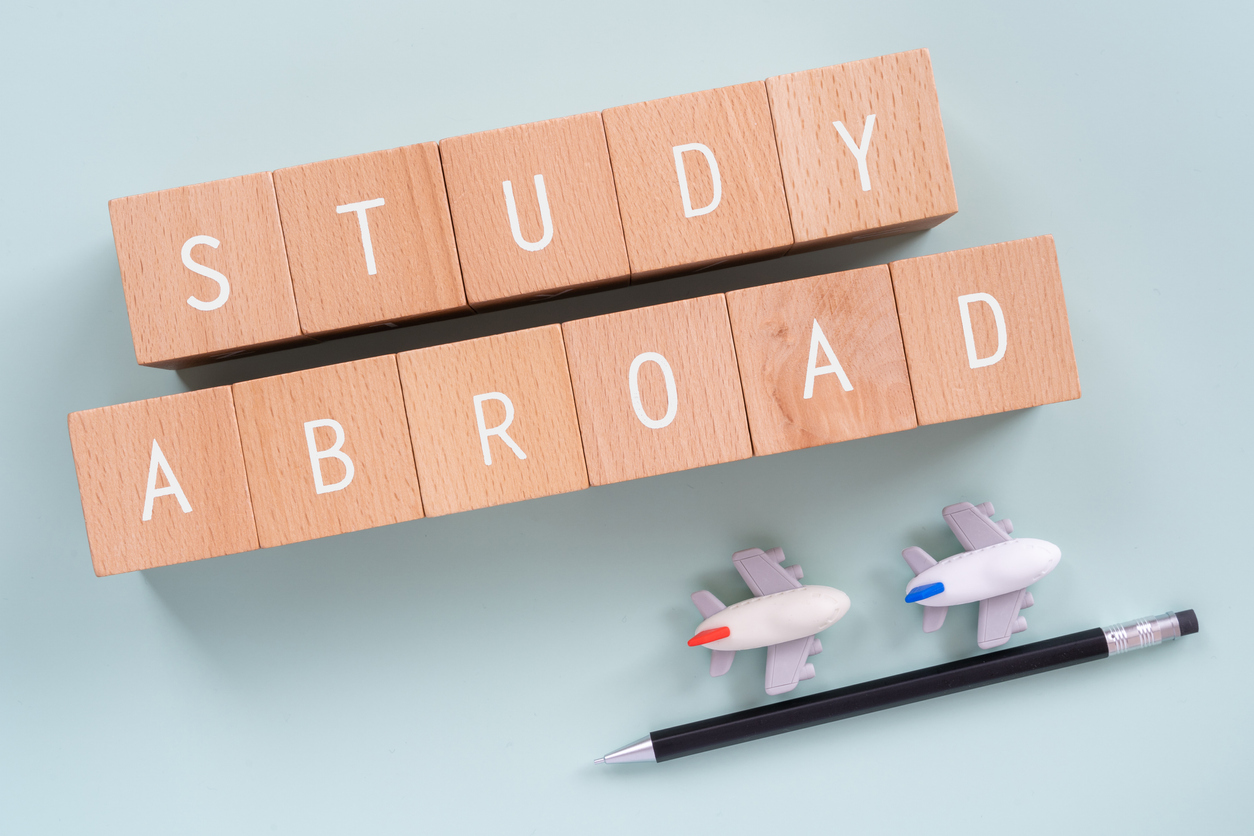 Pre-Trip Planning
Pre-trip planning is a must – an informed traveler is a safe traveler! Staff and students should have good knowledge of their destination and register with their respective embassy in the destination country. Registering with the embassy helps to track and notify all citizens should an emergency occur. Staff and students going abroad are also encouraged to leave extra copies of all travel documents at home with a trusted family member or friend in case any of your documents get lost or go missing while abroad. These documents can include your passport, flight itinerary, ID, COVID-19 vaccination card, etc.
Travel Safety and Security
Security threats abroad are ever-present, even during the time of COVID-19. Universities, staff, and students should consider the threat posed by terrorism, crime, natural disasters, and political instability in their destinations. It's also important to consider the local government's ability to mitigate these risks and what resources they have available should an emergency occur. In extreme cases, political or natural disaster evacuation could be necessary so having proper assistance and insurance coverage in the event of a crisis is crucial.
Travel Health & Medical
A major concern while studying abroad right now is healthcare. There are important questions to ask regarding your specific study abroad destination. At current, is it possible to receive both COVID and non-COVID care in the country? If a student requires medical attention for a broken bone, will they be able to be treated properly and in a timely manner? Are hospitals overwhelmed or at capacity? It is also important to review the vaccination progress of the destination country. Vaccination progress varies drastically around the world. While 70% of the population in Western Europe is fully vaccinated, only 4% of Africa is fully vaccinated. If booster shots will be required to be considered fully vaccinated, these figures will be much lower. Staff and students are advised to ensure they have adequate travel assistance and insurance coverage, including medical evacuation. This coverage may be essential in the case of a positive COVID-19 case. In addition, the US government highly recommends all travelers be fully vaccinated including a booster before traveling abroad. In many locations, particularly in Europe, a booster may be required for access to public spaces.
Restrictions Abroad
With the pandemic being so fluid, all restrictions can change with little to no notice, so flexibility is key. Similar to vaccination progress, entry requirements and travel restrictions vary from country to country. Most countries require masks in public places while some also include mask mandates indoors and on public transportation. Entry requirements also differ from country to country. Most require travelers to present a negative COVID-19 PCR test upon arrival regardless of vaccination status. Although the exact timeline depends on the country, many require the test to be conducted no more than 72 hours prior to arrival. Quarantine requirements also vary. Some countries allow fully vaccinated travelers exemption from quarantining upon arrival while others require all travelers to quarantine in a designated COVID hotel.
Once staff and students have arrived at their destination country, it is important to understand and adhere to any interregional travel bans. Does the destination have a nightly or weekend curfew? If so, is the curfew nationwide or only in certain areas? Italy, for example, divides itself by region. For most of the pandemic, each region was designated either white, yellow, orange, or red. Any bans on travel between regions in Italy depend on the infection severity in each. Staff and students are advised to confirm all restrictions in their destination country prior to travel.
Mental Health Challenges
As we emerge from the pandemic, mental health continues to pose great challenges, perhaps even greater now, for academic travelers. Depending on a traveler's location, access to mental health professionals may be limited—and even when services are available, language and cultural differences can cause some barriers to receiving care. This is why it's so critical to work with your organization's risk management and assistance provider for resources and assistance with obtaining the mental health care that your travelers need in their destinations. This could include telehealth support, or even arranging a medical evaluation since there are some medical conditions that can appear to be a mental health issue. The most important thing though is simply having a plan and a 24/7 resource for your travelers to call if they need assistance and support.
Returning Home
Effective December 6, all travelers arriving to the US are required to show a negative COVID-19 viral test result taken no more than one day before travel regardless of vaccination status or have documentation showing recovery from COVID-19 in the past 90 days before boarding the flight. All non-immigrant, non- US citizens are required to be fully vaccinated prior to arriving in the US. Additionally, institutions should provide resources and support for travelers in the event they are unable to return home—whether it's a medical or security emergency, navigating a COVID diagnosis abroad, or even help rescheduling travel plans due to following an airline cancellation, it's important to have emergency resources lined up in the event you need to access them.
Want to learn more?
For more information on these emergency assistance and travel risk management services and resources, feel free to contact us today.
For over 25 years, On Call International has provided fully-customized travel risk management and global assistance services protecting millions of travelers, their families, and their organizations. Contact us today and watch our video to learn more. You can also stay in touch with On Call's in-house risk management, travel health and security experts by signing up for our quarterly Travel Risk Management (TRM) newsletter.