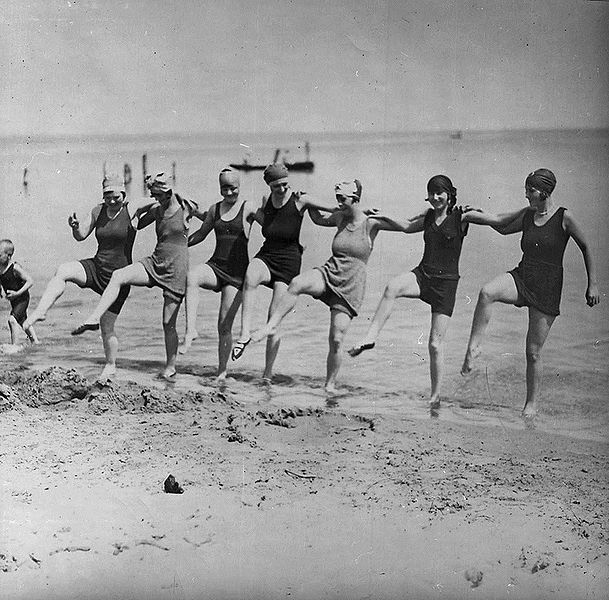 Ah, Spring Break. Most of us think of it as a week of relaxation—usually in an exotic setting on a sun-filled beach, where we can temporarily escape from our daily lives. The experience itself has become a staple of modern American life, but have you ever wondered how this whole tradition started? If you answered 'yes,' read on for a chronology of America's beloved Spring Break tradition:
1935—Sam Ingram, swim coach at Colgate University in Hamilton, NY, fears that his team might get out of shape during Christmas break. A student's father, living in Fort Lauderdale at the time, suggests the team train at the Casino Pool—the first Olympic-sized swimming pool in Florida. The swim team, the first group of northerners to swim at the pool, receives a warm welcome from the locals and a new American ritual is born.
1938— City officials and business owners in Fort Lauderdale sense a marketing opportunity in the making, and decide to host the first College Coaches' Swim Forum at the Casino Pool. Over 300 swimmers attend this event.
1950's— By 1954, an estimated crowd of 20,000 college students make their way down to Fort Lauderdale Beach. In April 1959, Time Magazine highlights spring break in an article titled, "Beer & the Beach," and Fort Lauderdale quickly becomes the unofficial Spring Break Capital of the World.
1960's— In 1960, the hit film Where the Boys Are debuts, and further spreads Fort Lauderdale's spring break appeal. In 1961, 50,000 students were in attendance, and as the destination's popularity grows, so does Daytona Beach's interest in spring break. Daytona's marketing efforts targeted to spring breakers is successful, bringing over 100,000 students to Daytona in the late 1960s.
1970's— A significant shift in the tradition occurs, and the partying becomes raucous enough to cause damage to beaches, hotels, and other public property—communities are outraged and local residents question the desirability of living in a spring break tourist trap.
1985— After a rowdy spring break with at least 350,000 people in attendance, the city of Fort Lauderdale passes a series of restrictive laws in an effort to reduce the mayhem. The National Minimum Drinking Age Act is also enacted, requiring Florida to raise the minimum drinking age to 21.
1989— Dissatisfied with the new rules and regulations, the number of vacationers traveling to Fort Lauderdale drops to 20,000. Fort Lauderdale officially relinquishes its role of Spring Break Capital of the World to Daytona Beach.
1990's— The Daytona spring break empire reaches its height in the early 90's, but by the middle of the decade, the city cracks down. As a result, a new trend emerges—travelers start flocking to more southern destinations where the rules are looser, the drinking ages are lower and the sun is even hotter.
2000's—With MTV's help, Panama City, Florida builds its reputation as the undisputed Spring Break Capital of the World. Today, Panama City is still one of the top-booked Spring Break destinations along with Cancun, Mexico; Punta Cana, Dominican Republic; Miami (South Beach), and Puerto Vallarta, Mexico.
Do you have a spring break trip planned? No matter where you're headed, we urge you to make this year safe and healthy for yourself, your family, and others. Check out our spring break health and safety tips before you leave. And as always, don't forget to pack your On Call card!
Safe Travels!
Image Credit: William James [Public domain], via Wikimedia Commons