No more pencils, no more books…yes, after a long winter, spring break is finally on its way, and with it, the time-honored tradition of getting away for a well-deserved break from school or work. But before pack your bags and head out the door, make sure you check out these tips for a safe and healthy spring break.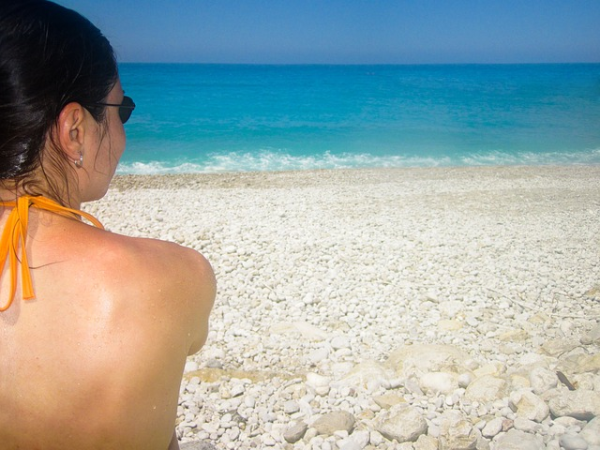 1. Go on a learning spree.
Whether you're a seasoned traveler or not, it's important to gather as much information as you can about your destination before you depart (feel free to ask your travel assistance provider to give you a hand!), from both a health and safety standpoint. This includes finding out if there are any particular areas or hot spots you should avoid in your destination.
For example, the U.S. State Department warns travelers that crime is a serious problem in Jamaica—a popular spring break destination—particularly in the areas of Kingston and Montego Bay. While the vast majority of crimes occur in impoverished areas, the primary criminal concern for tourists in Jamaica is becoming a victim of theft. Doing this type of research up front is a great way to prevent problems from creeping up on your trip.
2. Don't broadcast on social media that you're away! Period.
According to research, over 1/3 of social media users post status information regarding travel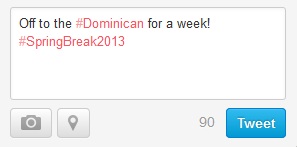 plans. Though it's tempting to post Facebook and Twitter updates letting your social networks know how much fun you're having on your trip, try to resist the urge. Letting the world know that you're not home (and your whereabouts) makes you a prime target to potential crooks and other criminals. In addition to casing neighborhoods and dark parking lots, criminals now browse social media channels for vacation updates and Facebook "check-ins" to places near and far. And with social media networks' privacy policies constantly changing, it's not always smart to assume you're safe even if your social profile settings are set to private.
3. Play by the rules.
If you're traveling to another country, learn what documentation is required to enter and leave the country as well as the country's laws and criminal penalties. Not like you're planning on breaking the law, but laws in other countries are often quite different from those in the U.S. For example, take Mexico–another popular spring break destination. By law, Mexican pharmacies cannot honor foreign prescriptions (all the more reason to make sure you have all your prescriptions filled before you leave, regardless of where you're going!). U.S. citizens have been arrested and their medicines confiscated by Mexican authorities when their prescriptions were written by a licensed U.S. physician and filled by a licensed Mexican pharmacist.
And just a friendly reminder—some international prisons aren't exactly known for their luxurious accommodations— insufficient nourishment (in both quantity and quality), lack of urgent medical attention and poor medical care are not uncommon in some parts of the world.
Did you know? If you're traveling and find yourself in a legal bind, On Call members get 24/7/365 worldwide legal assistance anytime they travel 50 miles or more away from home.
4. Invest in a TSA-approved lock.
While you can use a normal lock for your suitcase, the Transportation Security Administration (TSA)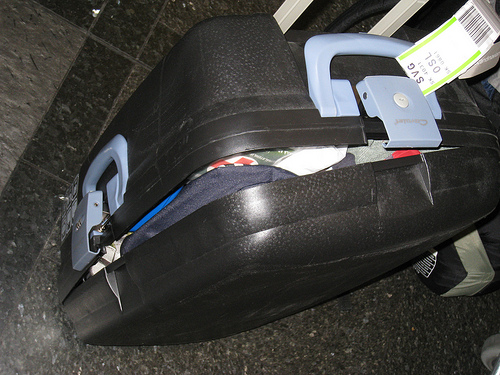 has the right to cut it off if they need to inspect it. But, if you have a TSA-approved lock, you still have a lock after the inspection because TSA officials use a universal master key to open it (and they are required to leave you a note before re-locking it). If anything is missing from your suitcase after an inspection, you can file a claim for it with greater ease and if the locks are cut off, most companies that sell TSA-approved locks offer a lifetime replacement. TSA-approved locks are available at airports and retail stores nationwide.
5. Make sure you can stay in touch.
Contact your cell phone carrier and make sure you'll have phone service while you're away and how much it will cost to send and receive texts, phone calls and emails. If you're traveling out of the country, you can usually negotiate a special rate or temporarily sign up for a plan so you can reach out (or be reached) if needed.
International travelers take note: Foreign countries have different outlet shapes and electrical currents than the U.S., which means if you plug your cellphone or laptop charger into an outlet while you're abroad it may not fit or might even blow up your device! Consider buying a conversion kit from a trusted electronics provider online or at your local electronics store—the last thing you need is to run out of juice on your phone halfway through your trip with no way to charge it!
6. Know what to do in an emergency.
If you followed the advice in our previous tip, you'll have your phone with you (and fully charged!) in the event you need to reach out for help. We all know who to call for help when we're traveling domestically, but did you know the phone number for emergency response is not 9-1-1 outside of the United States? The State Department has compiled this handy list of emergency contact numbers in foreign countries—save the number used at your destination in your cell phone just in case you need it. And remember—after you call 9-1-1 (or the country's equivalent), make sure to call your travel assistance provider in the event you need to be evacuated during a political upheaval or natural disaster or if you need emergency medical care and transportation.
7. Watch what you eat (and drink).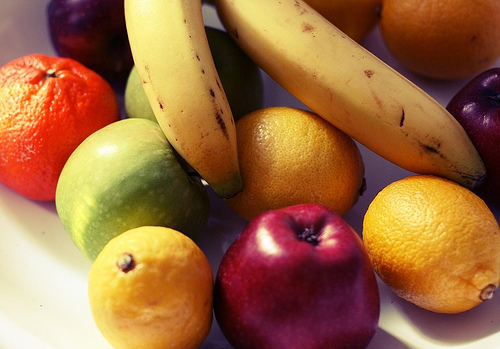 Many travelers will experience a bit of intestinal upset during their lifetime, but a lack of caution about eating in some parts of the world can be downright dangerous to your health. If local water supplies are not safe to drink, don't take chances. Use bottled water for drinking and brushing your teeth. When that's not available, boiling tap water generally kills most micro-organisms, and there are a number of good water filters and purification tablets that can easily be stowed in your carry-on. Fruits and vegetables washed in local water can also be unsafe to eat–if you can't peel it or it hasn't been thoroughly cooked, politely decline. Street food can be perfectly safe, but watch to see that it's being cooked well and choose vendors who regularly attract a large crowd.
Also, for those indulging in those adult beverages (make sure to check the legal drinking age at your location before you leave…refer back to playing by the rules in tip #3!)—remember that sun exposure and alcohol don't play well together. Popular activities like lounging in the sun and in hot tubs can intensify the effects of alcohol in the body and put you at higher risk for sicknesses such as alcohol poisoning.
Where are you headed for Spring Break? Leave your comments below–we'd love to hear your travel plans!
Safe Travels!