Planning a honeymoon or destination wedding? Lucky you (and congratulations)! No matter where you and your fiancé are headed, here is some advice for making your trip of a lifetime safe, healthy and worry-free.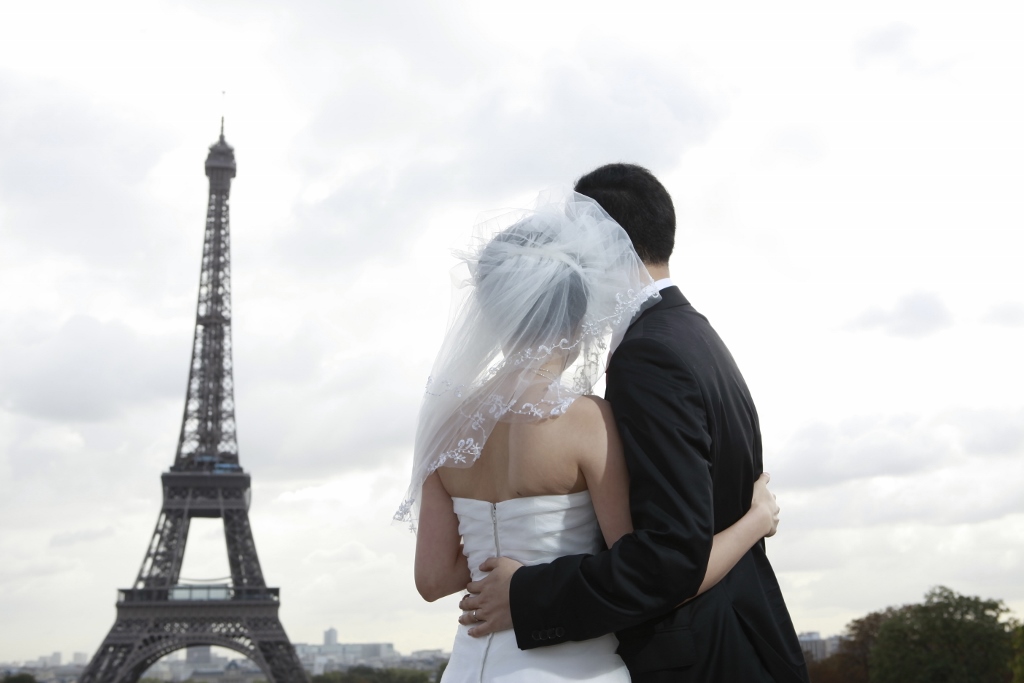 Passports and Visas: Generally speaking, countries have little tolerance for those who arrive without proper documentation. Instead, they'll refuse to let you through and make you get on a plane home at your expense—not a great way to start off your honeymoon!
First things first—if you're going to be traveling anywhere overseas, even the Caribbean or Mexico, you need a passport to board an international flight and to enter the country. In some cases, your passport may need to be valid for at least six months after the date you entered the country and/or it may need one or two blank visa pages. And speaking of visas, in some countries, they are mandatory.
The good news? It only takes a few minutes to visit the U.S. State Department's website for detailed entry/exit requirements for the country you and your fiancé will be visiting. Make sure to do this well in advance of your trip, preferably at least 3 months, to allow time for processing, shipping as well as any unanticipated delays. For those who are a little behind on their travel preparations, have no fear—check out our guide for obtaining a passport in as little as 2 weeks here. And if you need a visa quicker than your destination's embassy or consulate can get it to you, ask your travel assistance provider for recommendations on a reputable third party vendor who specializes in expedited passports and visas.
Don't forget:  Ladies—if you plan on changing your name once you're married, make sure you book all your tickets in your maiden name, because you probably won't have time between the wedding ceremony and the honeymoon to get your official identification cards and passport changed. With tightened security at airports, you don't want to be left behind because your ticket name doesn't match your identification.
Travel Health: While many newly-married couples plan honeymoons to exotic islands, it's easy to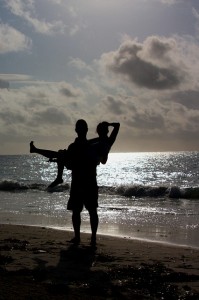 forget that some of the most beautiful beaches in the world are located in countries with poor infrastructure. So depending on where you're going, you might need to take extra precautions when it comes to your health—such as getting a vaccination (or two).
Honeymooners should plan an appointment with their doctors at least several weeks in advance of departure since some vaccinations aren't effective immediately, and some vaccines must be given in a series over a period of days or sometimes weeks. When you see your doctor, this is also great time to discuss other important travel health issues, such as sunburn and insect bite prevention (many tropical honeymoon destinations are stomping grounds for insect-borne illnesses such as Malaria and Dengue Fever) as well as food and water safety.
Most health care providers offer the services of an international travel clinic, which typically include a consultation regarding what kind of precautions and treatments you'll need before you depart. It also couldn't hurt to check the CDC's Destination Pages for background information to discuss with your doctor.
Travel Safety and Culture: Whether you're a seasoned traveler or not, it's important to learn about the local laws, culture, and overall safety landscape of your destination (feel free to ask your travel assistance provider to give you a hand with this). On the U.S. State Department's Country Specific Information Pages, you can find safety and cultural information for every country in the world. Take special notice of any hot spots or areas you should avoid, the location of the U.S. Embassy, driving rules, (don't forget your International Driving Permit!), criminal penalties, road conditions and any other special circumstances or concerns.
Extra Credit: Consider learning some important key words and phrases in the country's language, such as "please" and "thank you." Google Translator is a great site to reference—they even have a mobile app that you can download and use on the fly.
Emergency Resources: No newly-married couple wants a mound of frustrations (and bills!) when they're first starting out their lives together—that is why it's so important to have your emergency resources in line in the (unlikely) event something goes wrong. One way to do this is to invest in a travel assistance membership to supplement your travel insurance plan before you leave for your honeymoon. While some travel insurance plans offer medical evacuation coverage, they rarely allow you to choose evacuation to your home hospital.
Even in the best facilities around the world, there are issues of language barriers, expensive medical bills that won't be covered by your primary health insurance, and the discomfort of being hospitalized in a different culture, away from your loved ones and trusted physicians. A travel assistance membership also can assist you and your fiancé 24/7 with other travel mishaps ranging from lost passports, delayed baggage, prescription replacement, legal assistance, and rescheduling travel plans if flights are cancelled or postponed.
Is your honeymoon approaching? Let us know where you're headed in the comments below—we'd love to hear from you!
Safe Travels!