Rescue Nurse at On Call International is once again, proud to receive the Commission on Accreditation of Medical Transport System's (CAMTS') accreditation—the gold standard for air medical transportation services. On Call is the only assistance provider in North America with its own, in-house CAMTS and CAMTS EU dual-accredited commercial medical transport program! A special congratulations and shout out to our Rescue Nurse and Transportation Teams for making this possible by meeting CAMTS' stringent standards for patient care and safety. Meeting these standards is no easy task during normal times, let alone amid a global pandemic that has drastically changed the air medical transport landscape as we know it.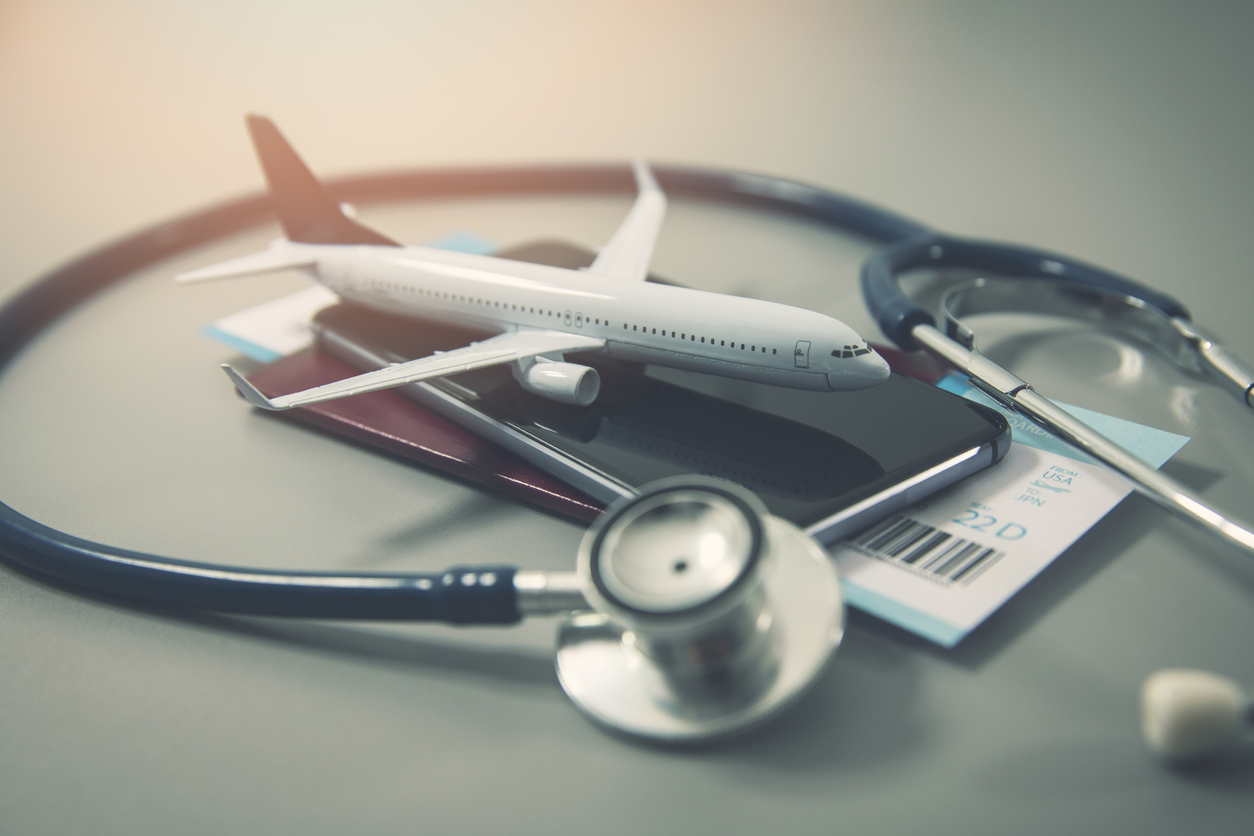 On Call's Dedication to Excellence, Highlighted by CAMTS
CAMTS standards are recognized worldwide as the most stringent safety, training, and medical standards in the industry and serve as an indicator of excellence for state, federal, and local government agencies as well as private and general public agencies. CAMTS accreditation is a licensing requirement for certain categories of medical transport programs in many states and by the U.S. Department of Defense for civilian contracts (voluntary for commercial medical transports). In short: this accreditation is a seal of quality for medical air transport programs and indicates trust, credibility, and dependability.
Raising the Bar for Quality and Travel Safety at Your Organization 


On Call is dedicated to our mission of helping travelers, every day, in their time of need; and for over 25 years, we've gained a reputation for adhering to the highest standards for medical transportation and assistance.
Partnering with a firm like On Call with dual CAMTS accreditations not only helps ensure your travelers are in the best of hands, but also helps you meet your duty of care by reducing your organization's potential for risk exposure through a demonstrated commitment to quality, safety, and compliance.
Want to learn more about On Call's medical assistance and travel risk management services for your organization? Contact us today.
For over 25 years, On Call International has provided fully-customized travel risk management and global assistance services protecting millions of travelers, their families, and their organizations. Contact us today and watch our video to learn more. You can also stay in touch with On Call's in-house risk management, travel health and security experts by signing up for our quarterly Travel Risk Management (TRM) newsletter.