Last month, the U.S. Department of State issued a Worldwide Travel Alert warning Americans of the continued potential for terrorist attacks abroad, particularly in the Middle East and North Africa, and possibly occurring in or deriving from the Arabian Peninsula. Travel alerts are issued to distribute information about short-term conditions, either trans-national or within a particular country that pose significant risks to the security of U.S. citizens. If you're planning on traveling abroad, be sure to visit the State Department's website to stay updated on current travel alerts, which are typically posted on their homepage. If you see a travel alert for your destination, it's important to take it seriously and to consider the following for your safety:
Enroll in STEP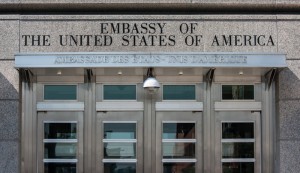 Register your travel plans with the Consular Section of the U.S. Embassy by enrolling in the State Department's Smart Traveler Enrollment Program (STEP).  STEP enrollment provides you with the latest security updates for your destination, information about the nearest U.S. embassy and also makes it easier for the U.S. embassy or nearest U.S. consulate to contact you in an emergency via phone or email. In addition, you can specify the people who are allowed to know your whereabouts through contact with the Department of State. In the event of an emergency, concerned family members or business associates listed on the registration form can contact the Office of Citizens Services via a toll free number: 888-407-4747. Overseas travelers can use 317-472-2328.
Get Your Paperwork in Order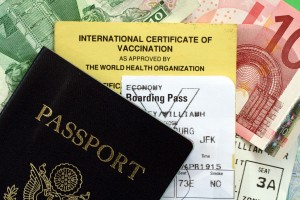 Make copies of your Passport Information Page, all your tickets plus any other important documentation and keep them in your carry-on. Keep your valuables – including your passport and local currency – in the same bag or one you'll have with you at all times (not in a suitcase you'll end up checking or leaving in your hotel room). In the event your passport is stolen, a consulate can efficiently issue a temporary new passport from this information (On Call members can rest assured that we can assist them through the process). You may also wish to leave some information, including your passport number, with a friend or relative, if for some reason this information is misplaced during your travels. It's also a good idea to learn where the American embassies and consulates are located in your host country and to carry this information with you at all times. The State Department has compiled a handy list of emergency contact numbers in foreign countries (don't forget that 9-1-1 is not the emergency number outside the U.S.!)—save the number used at your destination in your cell phone just in case you need it.
Have Flexible Travel Plans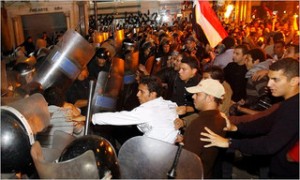 According to U.S. Security Advisor Chris E. McGoey, all tourist or business travelers visiting high-risk areas should make contingency plans for trip interruption or cancellation. Travelers should avoid non-changeable airline tickets and should set aside enough resources to make quick decisions without concern for expense reimbursement.  Keep in mind that flights tend to book up quickly to major destinations following a travel alert.
Should the State Department issue an alert for your destination after you've already left for your trip, book an intermediate flight to a safe country (your travel assistance provider can give you a hand with this) where there are plenty of available connections once you've landed. It's important to make a quick decision to get to a safe place, either by flying or driving to a nearby stable city or country.
Stay Connected to Monitor Alerts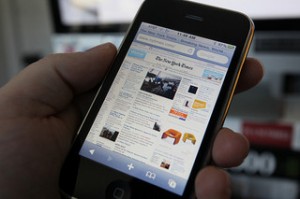 It's important to monitor the State Department's website at travel.state.gov where Worldwide Caution, Country Specific Information, Travel Warnings and Travel Alerts can be found. You can also follow the State Department on Twitter (@travelgov) and the Bureau of Consular Affairs on Facebook.
If you're a smartphone user, be sure to download the free Smart Traveler app, available through iTunes or Google Play, to have important travel information at your fingertips. Keep your mobile phone fully charged at all times. You'll need to buy a conversion kit before you go since foreign countries have different outlet shapes and electrical currents. Be sure to also monitor local media to stay on top of security issues. Keeping connected through the State Department's many digital channels as well as local news reports will give you an idea of where the at-risk areas are – and which locations to keep off of your itinerary.
While You're Abroad
If you must travel to an area with rising security threats, dress down and blend in to downplay the fact that you're a tourist or visitor (it's a good idea to research your destination's dress code before you travel). Avoid risky behavior, such as joining large crowds or protests, or engaging in activities that might get you noticed by those who are up to no good. Don't be lured by the excitement or seeming anonymity of a big crowd. In fact, it's best to stay away from large crowds and activities like sporting events or festivals during travel alerts.
There are no guarantees when it comes to traveling to a destination where a travel alert has been issued, and you need to plan accordingly. We suggest enrolling in a travel assistance plan prior to your trip that covers political evacuation, such as On Call's Deluxe Membership. Keep these tips in mind, use your best judgment and stay up-to-date on travel alerts and news as it's happening to help ensure your safety while traveling abroad.
Safe Travels!
Photo Credits:
New York Times on iPhone from Robert Scoble
Riots in Egypt from Jerry Jackson