Whether you're traveling for business, school, or pleasure, it's safe to say that things don't always go as planned. (Good thing you always remember to pack your On Call card!) But here's the thing: unless you've actually experienced a travel emergency (a broken leg, lost prescription, stolen passport, or even a legal mix-up), it's hard to imagine how travel assistance could really come in handy or even save your life. Not to worry – tune in each month to see how travelers just like you turn to On Call International every day for help with their travel emergencies, both big and small.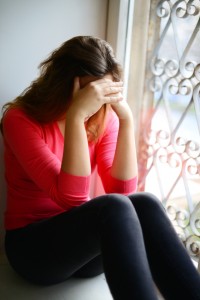 This Month: Vanessa, a student from Rhode Island, was enjoying a semester abroad in Rome, Italy. Unfortunately, on her way home from her evening class, she was accosted by a man demanding money. Frightened and alone, she handed her purse–which held her spending money and credit card–over to him and ran back to her dorm. As a result of this encounter, Vanessa experienced a severe panic attack and was scared to leave her dorm room. Mia, Vanessa's international studies program leader, was worried the traumatic experience was affecting Vanessa's studies–and more importantly, her health. Unsure of how to handle the situation, Mia decided to turn to her institution's travel risk management partner, On Call International, for help.
On Call to the Rescue…
On Call first advised Mia and Vanessa to file a police report and provided them with an interpreter who could help them work with the local authorities. On Call then located a mental health center with an English-speaking counselor within close proximity to Vanessa's school. On Call also connected Vanessa with her bank and credit card companies to cancel and reissue her card and recover any missing funds. And because her purse also contained the majority of her spending money, On Call worked with Vanessa's family in Rhode Island to secure emergency funds through a wire transfer.
Safe and Sound…
On Call stayed in touch with both Mia and Vanessa over the next few weeks. With Vanessa's permission, On Call provided her school in Rhode Island with regular status updates as well. Thanks to her meetings with the counselor arranged by On Call, Vanessa grew more comfortable and confident in her host country and looked forward to spending her upcoming Spring Break touring Italy with her classmates.