Coronavirus Disease (COVID-19) is a novel (new) coronavirus that was first identified in Wuhan, China in December 2019.  COVID-19 is very contagious and mainly spread by close contact with an infected person through respiratory droplets. Because of the extent of worldwide spread, the WHO has classified COVID-19 as a pandemic.
According to our Chief Medical Officer, Dr. William Siegart, "The situation should continue to be monitored closely by travelers and their organizations, as more is being learned daily about the regional transmission, risks, and the global significance of this virus." Help your travelers stay healthy, safe and informed with this list of questions and answers about COVID-19 from Dr. Siegart, including some preventative advice.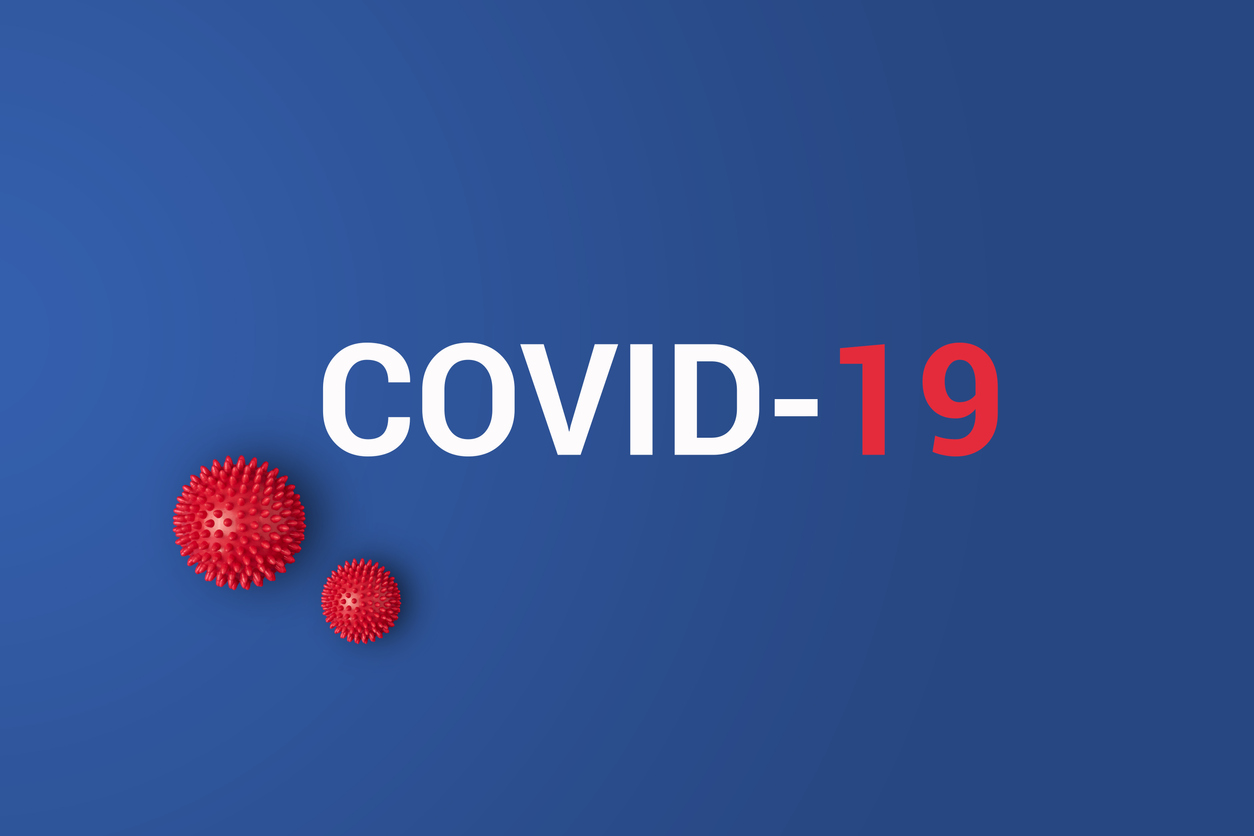 What is COVID-19?


Dr. Siegart: Coronaviruses comprise a large family of viruses that are contagious and cause illness ranging from less severe cold symptoms to severe diseases such as Middle East respiratory syndrome (MERS) and severe acute respiratory syndrome (SARS). A new corona virus named SARS-CoV-2 was discovered in China in late 2019 that is extremely contagious. COVID-19 is the disease it causes.
What are the symptoms of COVID-19?




Dr. Siegart:

Signs and symptoms typically develop within 2-4 days after exposure to SARS-CoV-2. The most common signs and symptoms are fever, cough, shortness of breath or difficulty breathing, extreme fatigue, shaking chills or chill alone, muscle aches, headache, sore throat, and acute loss of smell and/or taste. Other symptoms include conjunctivitis (irritation of the eyes), nausea, vomiting, diarrhea, confusion, or altered level of consciousness.
Is COVID-19 contagious?


Dr. Siegart: COVID-19 is very contagious. The virus is spread by two means: direct contact with a contaminated surface and subsequently touching the face, and airborne droplets that land in the mouth, nose, or eyes. There is also increasing concern that aerosol transmission may be a factor. Breathing and talking can generate much smaller particles than droplets that linger in the air and travel much farther than droplets from coughing or sneezing that are large and effected by gravity. Symptoms may develop in as few as two days, or up to 14 days post-exposure. Individuals can be contagious and infect others before they manifest any symptoms. Increasing numbers of individuals are being identified via testing that had recovered from infection without awareness of any symptoms. This is significant because asymptomatic people who have COVID-19 are still contagious.
Who is at risk?


Dr. Siegart: Any person in contact with an infected individual is potentially at risk of becoming infected. In many cases, the illness is relatively mild, self-limited, or even without noticeable symptoms. However, those 60-65 years and older, people of all ages with pre-existing health conditions such as lung disease, heart disease, diabetes, kidney disease, liver disease, hypertension, obesity, those with compromised immune systems, and people on medications that impair their ability to fight infections are most at risk for complications. It is not fully understood what risk it poses to pregnancy, but miscarriage and stillbirth have been observed in cases of infection with other similar coronaviruses such as SARS-CoV and MERS-CoV. As this situation is extremely fluid and could change rapidly, On Call's clients are encouraged to consult with us for the most up-to-date information about exposure, risk, and prevention, as well as check the CDC's travel notices and the US Department of State's travel advisories.
In which areas of the world is COVID-19 most prevalent?


Dr. Siegart: COVID-19 has spread globally into a pandemic. Currently (at the the time of writing), the highest prevalence of cases are reported in the US, Spain, Italy, France, Germany, and the UK. This data is evolving and changing every day, so I encourage referencing Johns Hopkins COVID-19 Dashboard for the most current case-related information. Global efforts including travel restrictions, quarantine, and social distancing combined with personal hygiene are aimed at reducing the spread and impact. Travel advisories and restrictions continue to expand and change daily and should be referenced before planning any travel.
How is COVID-19 treated?


Dr. Siegart: There is no specific treatment and/or vaccine for COVID-19. Treatment is mainly symptom control and supportive. This includes staying home, rest, fluids, and fever medications such as ibuprofen and acetaminophen.  Most people will get better on their own. Individuals 65 years and older and those with underlying medical conditions are the most susceptible to complications and worse outcomes, including death. These people require treatment in the hospital. Some individuals may need to remain hospitalized in isolation with infectious disease precautions. Others can be treated at home with the proper precautions to not infect others.
Clinical trials are underway to investigate the effectiveness of several antiviral medications and the combination of hydroxychloroquine and azithromycin. There have been some observed benefits that are yet to be confirmed with controlled scientifically-sound studies. Multiple vaccines are also in the development phase, but they will not be available for 12 -18 months.
What Should Travelers Do If They Experience Symptoms?
Dr. Siegart:
Travelers should quarantine themselves call their doctors immediately if they develop symptoms, and/or have been in close contact with a person known to have COVID-19 OR
if they have recently traveled from an area with widespread or ongoing community spread of the virus. A decision can then be made whether testing is necessary.
Similarly, organizations should encourage employees who are sick to seek medical attention, regardless of any recent travel they have taken to high-exposure regions.
It is important individuals notify their healthcare providers or facilities before arriving for evaluation to ensure proper measures are taken to prevent other people from being infected.
How can travelers prevent COVID-19?


Dr. Siegart: I advise common-sense prevention practices which should be followed in all circumstances, not just during times of a global pandemic, including:
Do not travel while sick

Do not leave home when sick unless it is to seek medical care

Follow good hygiene best practices such as frequent hand washing, using hand-sanitizer with 60% alcohol

Wear a mask or cloth face covering when out in public

Disinfect frequently-touched objects and surfaces such as airplane tray tables using a disinfecting wipe

Use proper cough and sneeze etiquette by coughing or sneezing with a tissue or into the upper sleeve, not the hands.
The CDC's and State Department's travel recommendations continue to evolve, and it's important to stay up-to-date on the latest travel notices and advisories. To learn even more about this topic, travel health, and how On Call can help protect your travelers, feel free to contact us today.
You can also stay in touch with On Call's subject matter experts by signing up for our quarterly TRM newsletter.
The information provided within this post has been compiled from a multitude of available sources, and is based on the current news and situational analysis at the time of writing.