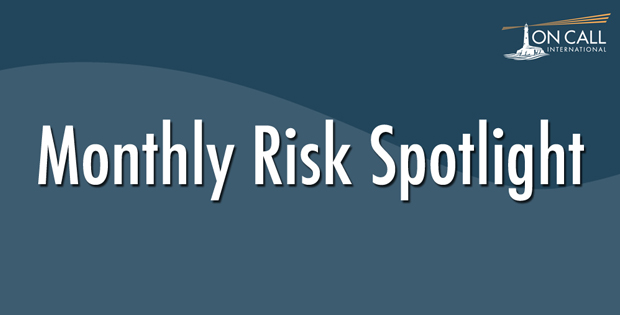 AMERICAS
Bolivia Conducts Peaceful Election
Following botched elections in 2019, and the resignation of President Evo Morales, a divisive but popular leader of the MAS party, Bolivians now have cause for celebrations. The 2020 elections, which took place on 18 October, were largely peaceful. The last year was fraught with difficulties for the landlocked Andean country, with allegations of election fraud and swift moves by opposition parties and the military forcing Morales to step down and flee the country. His supporters, claiming a coup had taken place, took to the streets in protests, which were violently quashed by the military and police forces, with some 30 Bolivians killed in clashes. Most of these were supporters of MAS.
After Morales fled to Mexico, the second vice president of the Senate, Jeanine Áñez of the conservative Democrat Social Movement party, assumed power. A right-wing senator whose term was marred from the onset by the government's harsh crackdown on protestors, and then mismanagement of the pandemic. Áñez has been seen by working- class Bolivians as harkening back to Bolivia's years of rule under dictatorship and domination of the country's indigenous peoples by La Paz and Santa Cruz's elites. Morales, on the other hand, was credited with reducing the percentage of Bolivians living on less than $2 per day by some two-thirds. His early years were marked by stability and tangible improvements for many, though more recently his rule was rightfully criticized as corrupt and increasingly authoritarian.
This year, his former finance minister, a technocrat named Luis Arce, ran as the MAS' candidate with a popular indigenous intellectual, David Choquehuanca, as his running mate. By the night of 18 October, it became clear with some 93% of ballots counted that Arce was the winner. Capturing 54% of the votes compared to his rival Carlos Mesa's 29%, was an overwhelming victory. However, whether he keeps his promise to govern for all Bolivians will be a true test of leadership, as Bolivia's political system could put immense pressure on him to use his power to punish political opponents of the MAS Party, whose members also control the legislature. Some of his fellow party members, and Mr. Arce himself, are currently the focus of corruption allegations. The economy is slumping, and Mr. Arce has promised voters to maintain social spending and build up key industries from scratch, like lithium and plastics.
MIDDLE EAST AND NORTH AFRICA
Recent Protests in Sudan
Four days of anti-government protests in Khartoum, in October, resulted in one protester killed and 14 others injured by security forces. This escalation in protest activity, reminiscent of the movement that overthrew dictator Omar al-Bashir last year, came just after the removal of Sudan from the U.S. State Sponsors of Terrorism (SST) list, and coincided with the announcement that Sudan would be normalizing relations with Israel. The main catalysts for the protest were severe gasoline and flour shortages, perpetual power outages, and increasingly high inflation rates.
Economically Sudan continues to suffer from the legacy of a 30-year Omar al-Bashir regime. Despite the installment of civilian technocrat Abdalla Hamdok as prime minister, and significant efforts to make lasting reforms against corruption, multiple factors have contributed to a deteriorating economy. But one significant roadblock to economic recovery has recently been eliminated with the removal of Sudan from the U.S. SST list, allowing Sudan access to desperately needed loans from international financial institutions and encouraging outside investors. The removal from the SST list was, however, contingent upon explicit demands (paying 335 million USD to U.S. victims of Al Qaeda terror attacks) and implicit demands (normalizing relations with Israel).
Both demands were met by the transitional government and both have been unpopular. For many Sudanese citizens, membership to the SST list was a legacy of the dictator they overthrew and making payment to the U.S. is seen as unwarranted. In addition, many Sudanese nationals believe that the removal from the list is in part linked to recent normalization of relations with Israel, although Prime Minister Hamdok insists they are unrelated. The Sudanese have a long history of alignment against Israel and several Sudanese political leaders have condemned what they characterize as a "top down" decision by the transitional government that little resembles the will of the people.
Steps taken to remove Sudan from the SST may be unpopular, but they appear to also have a significant impact on the economy. While many different groups participated in the protests this past week, including some motivated by the Palestinian cause, most observers agree it is economic concerns and further accountability of the security establishment for which the government receives the most ire. Recent protests cannot be an indicator to change course in pursuit of economic solutions, however, they can serve as warnings to the transitional government that their mandate could be cut short if the quality of living of Sudanese continues to deteriorate.
ASIA-PACIFIC
Islamic State – Khorasan Attacks on Afghan Education Centers
Two recent high-profile attacks at education centers in Kabul, Afghanistan have resulted in at least forty-three deaths and dozens more wounded, mostly Afghan civilians. These attacks come amid the backdrop of ongoing peace negotiations between the US-backed Afghan government and the Taliban that have produced little in the way of a sustainable path towards peace in Afghanistan. The Taliban, which tends to direct its offensive operations against the Afghan government and Coalition forces, has denied involvement in the attacks. They have instead pointed their finger at the Islamic State – Khorasan Province (IS-K) terror group, an Islamic State affiliate operating out of Afghanistan and parts of Pakistan since 2015. IS-K, for its part, has claimed responsibility for the attacks and states it is posed to carry out additional attacks with the intention of further disrupting an already fragile Afghan society.
Previous offensives by the Afghan National Army (ANA) and Coalition forces against IS-K have largely helped to decrease the influence of the terror group in many rural areas, predominantly in the eastern regions of Afghanistan. However, IS-K's influence and ability to conduct complex attacks in urban areas, notably the Afghan capital of Kabul, has not particularly waned. Indeed, as Coalition forces continue their withdrawal from Afghanistan and as the Afghan government appears unable to develop a unified front in their dealings with the Taliban, an environment in which IS-K can operate nearly unimpeded within Kabul is unlikely to be disrupted. Additionally, while the Taliban has shown a degree of ambivalence against IS-K, it is unlikely they will take significant actions against IS-K until a power-sharing agreement with the Afghan government has been established and IS-K's actions come into direct conflict with the Taliban.
Instability in Afghanistan has bred an environment in which organizations such as IS-K can thrive. The shift in their operations from the countryside to urban centers has also put them in a position where they are able to conduct attacks which could increasingly garner international attention. Thus, events similar to the recent attacks against education centers in Kabul have the potential to increase until the Afghan government can make substantial progress in peace discussions with the Taliban, which appears to be an unlikely prospect for the foreseeable future.
SUB-SAHARAN AFRICA
Nigeria: The Lekki Toll Gate Massacre
The night of 20 October will be remembered in history as a somber one for Nigeria. That day marked what became known as 'The Lekki Toll Gate massacre'. Weeks prior, mass protests over police brutality erupted in the country. Police brutality has been an endemic issue in Nigeria for several years, with Nigerians constantly reporting incidents of killing, assault, and harassment by officials of the Special Anti-Robbery Squad (SARS). SARS was created as a response to increasingly high crime rates in Nigeria and was tasked with cracking down on violent crimes such as robbery, motor vehicle theft, and kidnapping. Many members of the squad however abused of their authority and exacerbated the preexisting dire security conditions of the country.
A social movement, End SARS, was born. It called for the dismantling of SARS, for its officials to be held accountable for their crimes, and for greater protection for civilians from police forces. For weeks, crowds had been gathering daily at the Lekki toll gate in Lagos State, staging sit-ins to peacefully protest the end of the squad; the day of 20 October was no different. On that day, however, around 6 pm local time the power was shut down and the Nigerian military along with the police made their way to the Lekki toll gate and begin to fire live rounds at the crowd, resulting in several injuries and at least 12 fatalities. Local media reports that the lights at the gate came back on shortly after the security forces had already left the scene. For Nigerians, this was once again an unwarranted brutal act of force which would go unpunished. The massacre fueled the expansion of the End SARS movement both online and in the streets. Videos of the event began circulating on social media minutes after, leading to widespread international outcry and condemnation from various world leaders. In the days that followed, Nigeria saw violent unrest with widespread incidents of looting and arson reported. The situation has now significantly de-escalated due to the heavy presence of security forces in the streets of Lagos and elsewhere. That being said, the current calm in Nigeria is not predicted to last, as Nigeria's youth is now hungry for change.
EUROPE/CENTRAL ASIA
France's Continuous War on Terror 
Over the last two months, France experienced three shockingly violent terrorist attacks, forcing French authorities to once again take exceptional measures in the fight against Islamist extremism. Following the third incident, the country's security alert level was elevated to its highest level "Attack Emergency", requiring maximum vigilance nationwide, due to fear that the entire French territory may be targeted. France has been a consistent target of Islamist extremists, and despite the stern approaches to counterterrorism introduced in recent years, terrorist activity remains rife and sporadic.
The first incident occurred late September, where two people were stabbed near the former Charlie Hebdo office, a satirical magazine that became the ground of a mass terror attack in 2015 for publishing controversial caricatures of Prophet Muhammad. The timing of the attacks also coincided with the takeoff of the Charlie Hebdo trial this year. The second incident occurred on 16 October, where a French teacher, Samuel Paty, was beheaded in the streets of the suburbs of Paris, for showing the same caricatures of Prophet Muhammad in his classroom, during a lesson on freedom of expression. The manner in which Mr. Paty was killed was undoubtedly one of the most shocking and traumatic incidents in modern history France. Echoing this barbaric incident, was a mass stabbing at a church in the city of Nice, on 29 October, where one woman was partially beheaded. The attack produced three casualties.
What is being witnessed now in the French government is a sense of loss of control in tandem with growing fury. The French President Emmanuel Macron has called for a crackdown on radical Islamism and has approved a series of measures to tackle the threat, measures regarded by some as heavy-handed and harmful to Muslim communities. French authorities have conducted a series of raids on several institutions and organizations, including mosques, schools, and non-profits, which authorities suspect may be promoting radical Islamism. They have also warned that many others would be visited by security services and could potentially be shut down. Macron's response to the events, mainly his continued defense of the right to freedom of expression in regard to the Charlie Hebdo caricatures has led to widespread criticism from various leaders of the Muslim world, including Saudi Arabia, Iran, and Turkey. Protests have also erupted in some countries, where images of Macron and the French flag are seen burnt, defaced, or stamped on. The French Ministry of Foreign Affairs has since issued a warning to French citizens in majority-Muslim states that they may be increasingly targeted.
For over 25 years, On Call International has provided fully-customized travel risk management and global assistance services protecting millions of travelers, their families, and their organizations. Contact us today and watch our video to learn more. You can also stay in touch with On Call's in-house risk management, travel health and security experts by signing up for our quarterly Travel Risk Management (TRM) newsletter.
The information provided to you within this report has been compiled from a multitude of available sources and is based on current news and analysis at the time of writing. The security team at On Call International, LLC has provided this analysis, supporting advice and recommendations in good faith to assist you in mitigating risks that could arise. However, no implied or express warranty against risk, changes in circumstance, or other fluid and unforeseen events can be provided. By reading this report, you will agree that any reliance you place on this information is therefore strictly at your own risk and that you will not hold On Call International, LLC or the authors responsible for any inaccuracies, errors or oversights here-in. No part of this publication may be reproduced, stored in a retrieval system, or transmitted, in any form or by any means, electronic, mechanical, photocopying, or otherwise without the prior permission of On Call International, LLC.