Since COVID-19 began its spread in early 2020, study abroad and risk management administrators have been forced to navigate—and make sense of—a complicated set of (everchanging) global safety issues and requirements. And while uncertainty and complexities remain, one thing is clear: taking a proactive stance, as opposed to one that is reactive, is critical for ensuring the health and safety of students, faculty, and staff in our (not so new) travel normal.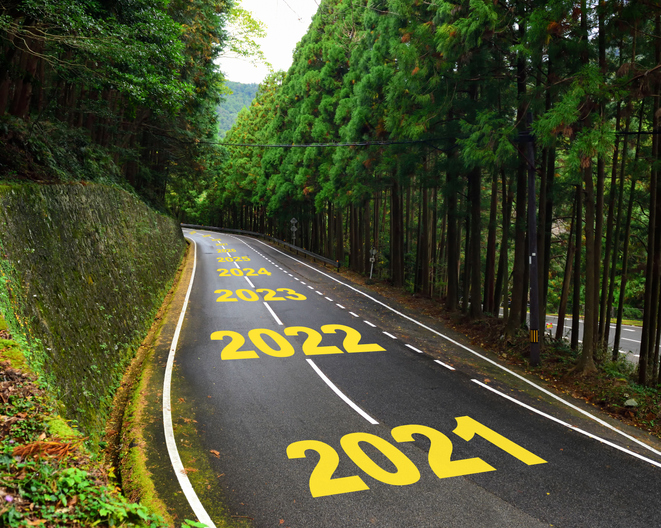 According to Global Security Specialist, Noah Hartnett, "As a result of the pandemic, duty of care and travel risk management plans have become increasingly more important for higher education institutions of all sizes, ensuring that those who study abroad in a world with COVID are supported from both a medical and travel safety perspective. We're now seeing that expectations are much higher with regards to what higher education institutions are doing to prepare their travelers before and during travel and, just as importantly, upon their return."
Read on to learn how Noah and the Global Security Specialist (GSS) Team at On Call helped a large university system in the U.S. prepare for study abroad in a world that is (anything but) normal.
The Challenge: Looking Ahead to Plan the FutureUsing their regional expertise, the GSS Team worked closely with the university system and developed 
In late 2020, a large university in the U.S. began thinking ahead, way ahead. The university's summer study abroad programs were set to send participants around the world in pursuit of international education opportunities as early as May/June 2021. However, with the COVID-19 outbreak spreading around the world, new and dynamic obstacles were making it difficult for the university's administrators to discern the programs' overall safety and feasibility.
On the one hand, it was clear that across the board, international travel had become a riskier prospect due to the ongoing pandemic. On the other hand, each of the university's study abroad programs presented its own unique risks and potential solutions, each requiring individual investigation. Pursuing any of these programs was going to require both a strategic and tactical shift to accommodate the new risks inherent in international travel.
Initial Solutions: Emergency Action Planning
On the strategy side, the university's study abroad leaders worked with On Call's GSS Team to update its pre-established Emergency Action Plan (EAP) to consider the new and varied threats facing its study abroad programs amid the pandemic. If something were to happen to a student, faculty, or staff member during the program, the university wanted to ensure they were ready to effectively manage the incident and keep their participants safe.
On Call's GSS Team worked with the university's leaders to scope out potential COVID-19 related disruptions, package COVID-19 specific travel policies, and create corresponding communication plans. The GSS Team also developed incident-specific checklists to be used by the university's personnel on the ground at each of its study abroad program locations. Potential incidents addressed and planned for included:
What to do if a surge in cases should occur while program is in country?

What to do if a participant or program leader tests positive?

What are some planning provisions that should be made in the case of a quarantine, including food/water/mental health support?
With the updated EAP, the university system's office for international education rested much easier knowing they were well-prepared with specific plans in place in the event they needed to react quickly to a problem and/or incident abroad.
Final Outcomes: Making Informed Decisions About Travel
Once the university's EAP was in place with the help of On Call's GSS Team, it was time for the university to make informed decisions regarding the feasibility of their upcoming study abroad programs. Specifically, the university needed intelligence on the exact risk profile of travel to each of its fifteen program locations. Adding additional complexities, with registration processes for popular programs beginning well ahead of the start date, the university needed that intelligence for five months in the future at the start of Summer 2020.
To tackle this problem, On Call's GSS Team provided customized intelligence and analysis regarding when and how the university should tackle the challenges surrounding the resumption of travel following COVID-19. Using their regional expertise, the GSS Team worked closely with the university system and developed a catalog of sources to provide program-specific intelligence on topics including entry restrictions, social distancing measures, current epidemiological trends, healthcare access, and even tracking of civil unrest at both the city and country level. As previously noted, the university's leaders not only needed to know what was going on that moment, but also months into the future at the projected program start date.
Additionally, to help the university system gain further insight into future program location conditions, On Call's GSS Team provided weekly and monthly reports with forward-looking analysis, trends, and leading indicators to project travel conditions closer to program start dates. Examples included how government policy makers had reacted to past surges and ways in which local climate had impacted social distancing measures and thus epidemiological trends during the previous Spring and Summer months.
By utilizing On Call International's consulting and intelligence services, the university and its administrations were able to develop a clear methodology of travel risk management in response to the pandemic, making the strategic and tactical enhancements necessary to operate in an informed and decisive manner this past year.
Want to learn even more about returning to study abroad and travel risk management?
On Call's team of Global Security Specialists can provide your institution with comprehensive tools, intelligence, and resources to make informed decisions around returning to study abroad. Whether you need proactive guidance and support, or 24/7 monitoring and oversight, On Call can customize a global security solution that is fully aligned with your organization's needs. Contact us today to learn more.
For over 25 years, On Call International has provided fully-customized travel risk management and global assistance services protecting millions of travelers, their families, and their organizations. Contact us today and watch our video to learn more. You can also stay in touch with On Call's in-house risk management, travel health and security experts by signing up for our quarterly Travel Risk Management (TRM) newsletter.