As stated in part 1 and part 2, at this time, based on indicators from the immediate region and geo-political considerations, there is a very low probability of an imminent full-scale military war in the Korean Peninsula Region.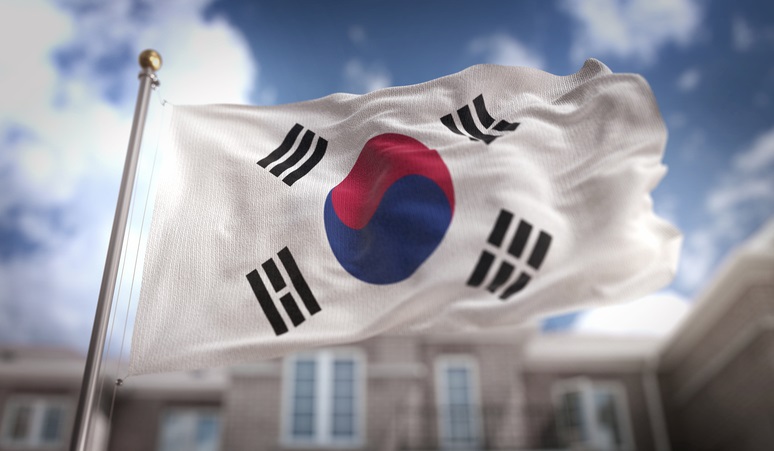 Nevertheless, a practical travel and security risk management plan would look beyond high-profile events and geopolitical rhetoric. It would take into consideration resources, on-the-ground indicators, and other channels that can provide a holistic forecast, and which can adequately address the necessary risk mitigation measures, implications, and business conduciveness of an entity continuing to operate long-term in the region.
Based on the logistics and significant costs that entail any decision to evacuate personnel and halt operations, risk managers must discuss their respective tripwires to ascertain whether they are in tune with their organizations' missions and appetites. As such, before these tripwires occur, organizations must ensure they have pre-identified said tripwires, resources, and assets to activate in the event an evacuation is warranted.
To reiterate, while we will discuss operational tripwires in this series to help inform decision makers on key signs to consider consolidation of operations, it also important to caution against overreaction based on rhetoric and/or misinformation. Decision makers responsible for operations in the region are encouraged to take into account reliable and vetted information before taking actions such as a call for suspension of operations, and/or evacuation orders for personnel. Any aggressive reaction to unverified information or based on emotion, if not in sync with an organization's risk profile and tolerance, could impact reputation, finances, and legal liability.
While risk management and duty of care approaches are not a one-size-fits-all approach, there are overlapping procedures, sources, and criteria that can inform an organization, regardless of industry, size and financial access. One methodology is to assess and address risk management by dividing into phases of Engagement (pre-incident), Analysis (incident), and Response (incident and post-incident).
Engagement – Before an incident/emergency – be it war, natural disasters, civil disorder, or even one-off incidents (such as health-issues) that could affect your individual constituents– risk professionals should make efforts to address manifest and potentially latent risks that could affect their organizations.
Communication & Training
-Have you formed a crisis management team (CMT) and communicated your emergency action plans (EAP), procedures, and policies to your constituents prior to their deployments to the region?
-Even if your organization does not have emergency action plans or policies – this must be communicated clearly to your constituents so they have a clear understanding of what is, or isn't, available to them.
-Do stakeholders of these EAPs and procedures go through routine drills and exercises relevant in the context of working, living, or visiting the Northeast Asia region?
-Do your organization's drills include devices, methods, procedures, and channels of communicating during emergencies?
-Do you have buy-in from your constituents for your duty of care policies and travel risk management program? Are your constituents knowledgeable of these resources?
Many constituents, only after an incident, realize there are exclusions within the policy language that may prohibit paid benefits. For example, a policy covering political and natural disaster may also have specific language that states, "We will not pay any costs or expenses arising from: the actual or threatened use or release of any nuclear, chemical or biological weapon or device, or exposure to nuclear reaction or radiation, regardless of contributory cause." What does this mean for your organizations and personnel in context of a nuclear-threat operating in the region?
-Does your organization have a drumbeat of communications to constituents during times of heightened tensions and/or if an incident is on forecast to directly affect them?
-Are your risk managers and information providers plugged into various alert channels in the region? Think of the J-Alert system in Japan, for example – the nationwide alert system provides information associated with earthquakes, tsunamis, volcanic eruptions, severe weather incidents, as well as civil and national defense alerts (i.e. when North Korea tests a missile over Japanese territory).
Liaison
-Has your organization made genuine efforts to establish contacts and relationships with local authorities and resources (security, medical, essential supplies vendors, air, overland transport, and sea vessel operators) with regard to regional risks that could impact your operations?
-The appropriate resources, assets, and suppliers will depend on the context of your area of operation and size of your operation.
-Have you reached out to like-minded organizations or taken joint-case studies to formulate plans and measures to address potential risks with operating in the regions?
-What risks have they identified and what resources are available in the region? Can your organization provide assistance or consolidate risk management resources based on your respective operations? What are your like-minded organization's tripwires that can inform you on the same?
Tripwires
In the context of the Korean Peninsula, these are several tripwires and reverse tripwires that can inform your organization of your next steps/reactions based on your risk profile and threshold. Some of these could include:
-The North Korean government prohibits tourist entry into North Korea; further countries, excluding the U.S., issue travel bans for citizens from visiting North Korea.
-Countries with either economic, diplomatic, ideological, or social connections to both North and South Korea issue updated security messages and travel alerts to citizens traveling to the region.
-Reports of localized artillery attacks on disputed islands near the Northern Limit Line (NLL), including the islands of Yeongpyeong, Daecheong, Socheong, Woo and Baengnyeong.
-Contingency and business continuity practitioners in this situation might choose to activate their respective operational security levels – including, repatriation of non-essential staff and family members or activate temporary relocation procedure of leadership personnel to shelter-in-place locations away from areas closer to the NLL. 
Analysis: Once an incident has occurred, or if one is anticipated, the context of the incident in relation to your organization's presence in the region should be considered. In the context of the Korean Peninsula, below are some indicators in the economic, social, diplomatic, political and humanitarian realms that should be scrutinized closely.
Symbolic Sanctions, Humanitarian Aid, and Actual Impacts
How effective are the sanctions? As stated, Kim Jong Un's main motivation is to keep his regime in power. Despite the number of sanctions that have been primarily imposed by the U.S. on the North Korea, these have been merely symbolic in nature as they have yet to have any direct effect or impact on Kim's ability to remain in power or on the continued development of their military nuclear program.
-Unless further sanctions have complete buy-in from all stakeholders, they are not likely to be effective. If Kim Jong Un does not feel pressure in this regard, he is unlikely to risk his regime's survival at present by instigating an attack first.
-Besides China and other more popularly 'called out' partners of the North Korean government, including Namibia, Venezuela, Iran, and Malaysia to name a few – risk managers should look at prevailing relationships between North Korea and countries that have good rapport in the international community. However, these countries also continue to have economic, diplomatic, and political ties to some variations with the North Korean government – these include India, the United Kingdom, Brazil, Sweden, Switzerland and of course, South Korea. Monitor their stance and actions.
-Monitor the work of institutions such as the World Food Program and UNICEF in North Korea. Off the back of the most recent sanctions, South Korea sent $8 million USD in aid to North Korea through the aforementioned institutions, an indicator the South Korean government is still keen on a diplomatic resolve to the latest tensions.
Sports Diplomacy
In tandem with the upcoming Winter Olympics, North Korea's political intentions can also be seen through the lens of their commitment with recognition in the sports community.
-Despite a recent deterioration of relationships between Malaysia and North Korea, following the assassination of Kim Jong-nam in Malaysia, the ties that bind the countries are being rekindled through football (soccer). The North Korean government made special arrangements in September, including airspace access, with the Football Association of Malaysia (FAM). This was accomplished through the president of the FAM, who also serves as the crown prince of the southern state of Johor (Malaysia). Malaysia played against North Korea on 5 October in an Asia Cup 2019 qualifying match, which had already been postponed twice due to the strained relations.
-Other sports teams and personalities continue to travel to North Korea to compete in various competitions – Bengaluru F.C., a football club from India, traveled to the North Korean capital in late August to play against the local club 4.25 (April 25). Prior to this, the Women's Indian Football team also traveled to compete against the North Korean Women's national team.
Nuclear-Armed Japan and South Korea – Military Posturing
Japan: Since the end of World War II, Japan still falls under the assumed protection of the U.S. nuclear umbrella. Despite this, certain hard-liners in Japan are calling for a self-nuclear-armed Japan.
South Korea: Similar to Japan, with the presence of U.S. soldiers in-country, it is assumed that the U.S. will come to aid of South Korea if attacked. However, another indicator for increased tensions directly between North and South Korea would be if there were reports of the U.S. attempting to resupply South Korea with strategic nuclear weapons; the U.S. removed these types of weapons from South Korea in 1991.
Regional Military Stance: What are the regional armies' positions? Are they amassing troops on their respective borders or moving military equipment to borders with North Korea? Is it normal build-up in regard to regular training exercises conducted or does it seem an abnormal rapid deployment? 
Response: A response is warranted if your organization has decided to react in light of developments on-the-ground or due to emergencies that affect your organization directly. A proactive approach, where risks have been identified, would place your organization in a position such that this could be an 'emergency response' rather than a 'crisis response.'
If tripwire related to Korean Peninsula tension occurs:
-What are your choices of action?
-Shelter in Place, Consolidate, Relocate, Evacuate
-Remember that your actions could be dependent on extraneous circumstances/alerts.
-For example, if the Japanese government issues advice to its citizens to depart from South Korea on the next available commercial flights – this will likely trigger similar alerts by other nations for their respective citizens in-country. A scenario such as this would result in significant disruption to commercial flights.
-Does your EAP and response account for other means of evacuation, such as sea-evacuation?
-This will be the time where the proactive drills about emergency contacts and procedures will have served their purpose – your constituents will know who to contact, how, and when.
Evacuation – Mandatory
-In such an event (highly unlikely), various governments in tandem with the South Korean government will declare Non-Combatant Evacuation (NEO) operations.
Each respective government has its own processes and procedures. It is therefore imperative for risk managers to know the citizenships of their constituents on the ground prior to such an event.
Take time to study recent NEOs conducted successfully by various governments, including the U.S. State Department and India's Ministry of External Affairs (Yemen, Haiti, South Sudan, etc.).
Although the geo-political situation in the Korean Peninsula is driving the focus on duty of care needs, response to your constituents' needs, in order to address duty of care, can come through other various avenues as well and you should account for them. Think about natural disasters and one-off emergencies, such as vehicular accidents or other medical emergencies. Identify the risks in your areas of operations and attempt to insert risk mitigation measures from individual concerns, such as health and safety, to the larger organizational impacts.
For more information on travel security and holistic travel risk management, contact us today.  
The information provided to you within this analysis has been compiled from a multitude of available sources and is based on current news and analysis at the time of writing. The security team at On Call International, LLC. has provided this analysis, supporting advice and recommendations in good faith to assist you in mitigating risks that could arise. However, no implied or express warranty against risk, changes in circumstance, or other fluid and unforeseen events can be provided. Any reliance you place on this information is strictly at your own risk and expect that you will not hold On Call International, LLC. or the authors responsible for any inaccuracies, errors or oversights herein.