North Korea is likely to continue to issue aggressive statements against any further imposed sanctions and perceived military posturing by the US and allies in the region. Weapons and further nuclear tests in the eastern coast of the country are also possible, but these are likely to remain symbolic acts rather than a show of intent to carry out a full-scale attack. 
It remains possible that the North Korean government could attempt to carry out low-level provocations near the Northern Limit Line, a maritime border area in the Yellow Sea, which North and South Korea claim. It has to be reiterated that there is no current, specific, or credible information to indicate that any weapons test by the North Korean government will trigger a direct retaliatory strike/attack by the U.S. or allies in the region against North Korea.
In light of this analysis, it is important to also note that the North Koreans are known to conduct tests or orchestrate perceived maneuvers around dates and events with symbolic significance attached to them.
As such, for the near term, security and operational questions have risen from organizations with presence in or intentions to operate in the region ahead of the Winter Olympics, scheduled on 8 – 25 February 2018 in Pyeongchang, (Gangwon province) South Korea. Below, we shall explore indicators that risk managers and organizations with operations in the region should monitor ahead of the Games.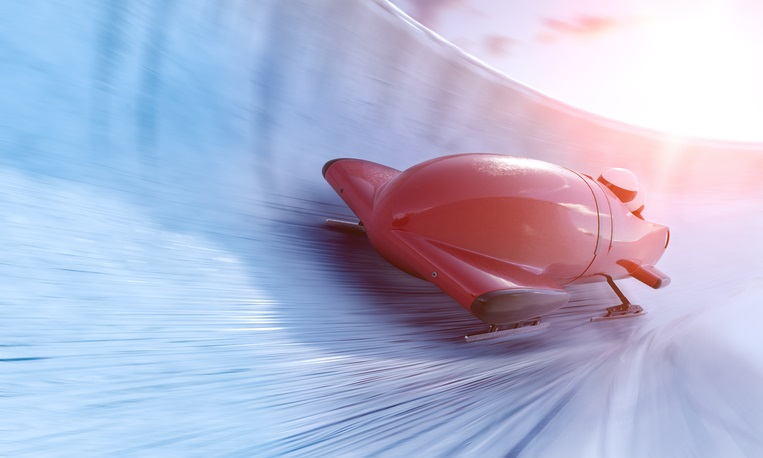 Indicators and Remarks –Winter Olympics
In mid-September, the Executive Director of the 2018 Games in South Korea for the International Olympic Committee (IOC), Christophe Dubi, and the President of the IOC, Thomas Bach, reiterated that the Korean Peninsula tensions have not affected plans for the Games. They are still expected to go as planned.Closely monitor statements and pivotal changes made by the IOC and other sports organizations in relation to the Games and regional geo-political affairs.
Sport government bodies have various channels that are constantly monitoring these types of situations. Recently, for example, the Kyrgyzstan Football Federation called off a schedule match against Myanmar due to specific, current, and credible information that there could be a potential attack at the game.
-The IOC and the host nation's organizing committees continue to stress that measures are being explored for North Korea to participate in the Winter Games.
-In the latest remarks by IOC's North Korea member, Ung Chang, he indicated that he also hopes the Winter Olympics will continue as is – irrespective of politics. It is yet to be ascertained if the handful of North Korean athletes that have qualified will be allowed to participate in the 2018 Games. Of note is that recent sporting exchanges between North and South Korea have been steadily increasing and should be monitored closely.
-Nations with athletes that have already qualified for the Games have been arranging to account for security and safety of their athletes. Monitor their announcements and actions.
For example, the U.S., through the Diplomatic Security Service (DSS) has been making security arrangements, implementing risk mitigation resources, and consulting with local authorities since late 2016. Various stakeholders, including the Major Events Coordination Unit of the DSS, the U.S. Pacific Command, Regional Security Officers, and the Korean National Police Agency (KNPA) continue to be in consultation and pivoting their risk mitigation measures as per developments on-the-ground.
-Risk managers with leadership and organizations intending to attend the Winter Olympics should construct their emergency response plans in tandem with Olympic medical and security venue officials. The response plan should also account for your organization's travel risk management provider's ability to operate in and around the country. Finally, your crisis risk management team and leadership team should be well versed with the response plan protocols and procedures prior to departure.
-Monitor Olympic associated activities/events leading up to the Games in February 2018. For such high-profile events, high-impact incidents could be orchestrated by anti-social or anti-national elements through lone wolf style attacks or if the latter, small scale provocations – particularly along the border areas.
-Large-scale Olympic associated events are scheduled to be held on 1 & 4 November, 21 December, and 10 January 2018 across Gangwon Province.
-The Olympic Torch Rally is scheduled start on 1 November in Incheon. The rally will travel across all 17 South Korea provinces and metro-cities with five special themed events also scheduled along the way.
-Details of events leading up to and during the competition can be found on the official 2018 Games website.
-Regional analysts monitoring developments have recently made comments suggesting the possibility that if any further provocations and weapons tests by North Korea are conducted – it could result in athletes/nations refusing to participate in the Winter Olympics.
-Referring back to economic, reputational, and legal liabilities, a risk manager with personnel and assets in the region should question if these athletes/nations are refusing to participate due to a current/credible threats or merely as a symbolic show of protest.
In reaction to this thought, the incumbent President of South Korea, Lee Myung-bak, suggested that history be recalled. South Korea hosted the Summer Olympics in 1988 and a year before, in 1987, the North Korean regime had reportedly carried out a bomb-attack on a Korea Air flight from Baghdad, Iraq, to Seoul, South Korea. Despite the attack, 160 countries still chose to participate. While premature to rely solely on this one analogy, it is important to also note that the call for calm and reassurance comes from the head office of the South Korean government. Furthermore, despite the alarmist reports on the Korean Peninsula, events such as the one that occurred in 2010, where North Korea fired artillery rounds at disputed islands near the Northern-Limit Line, have not happened.       
These are but some of the indicators and channels of information that can adequately serve as beacon points in the lead up to and during the Winter Olympics. They can provide guidance on how to posture or pivot your organization's emergency protocols accordingly.  Risk managers and leadership teams must understand that indicators and information are just one part of the aim to achieve a holistic travel risk management program. This information and these indicators can be leveraged to collaboratively address how to modify policies, procedures, and emergency response protocols so they align with the changing information and regional security landscape.
Stay tuned for our next installment of the series, Part 3: Long-term considerations for operating in the Korean Peninsula region.
For more information on travel security and holistic travel risk management, contact us today.
The information provided to you within this analysis has been compiled from a multitude of available sources and is based on current news and analysis at the time of writing. The security team at On Call International, LLC. has provided this analysis, supporting advice and recommendations in good faith to assist you in mitigating risks that could arise. However, no implied or express warranty against risk, changes in circumstance, or other fluid and unforeseen events can be provided. Any reliance you place on this information is strictly at your own risk and expect that you will not hold On Call International, LLC. or the authors responsible for any inaccuracies, errors or oversights herein.