It happens to the best of us. You're leaving for your trip soon and you just realized that your passport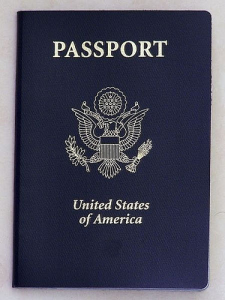 is about to expire. There is no way you can possibly wait 4-6 weeks for routine service—so now what? On Call members, pick up your phone and we'll give you a hand—the rest of us? Have no fear! We've de-mystified the process so you can be well on your way to receiving your new passport…ASAP!
For those who can wait 2-3 weeks to receive their passports:
Step 1: Adults renewing their passports can visit the U.S. Department of State's website and obtain form DS-82. You have two options: complete the form by entering your information online and print the form on one-sided pages (black ink only) OR complete the form by printing it out on one-sided pages and fill it out by hand (black ink only). Don't forget to sign and date the form on page 1.
If you are applying for your first adult passport, visit the U.S. Department of State's website to obtain a form DS-11 and follow the same instructions as above.
Step 2: After you have completed step 1, find a padded envelope large enough to fit the documents without folding them—the U.S. State department recommends a secure means of packaging, such as a Tyvek envelope. Clearly write "EXPEDITE" in large capital letters on the outside of the envelope and include these items in it along with your completed form DS-82 or form DS-11:
Your most recent U.S. Passport (book or card).
Payment for your passport in the form of a check or money order payable to "Department of State" (your full name and date of birth must be typed or printed on the front of the check). Make sure to include an additional $60 to pay for expedited service. To give you an idea of costs, if you are an adult renewing your passport, the total cost for a passport book and card will be $200. $140 for the book and card and $60 for expedited service. You can view all current passport fees here and payment instructions here.
A passport photo that is stapled to the application using four vertical staples, one in each corner.
A marriage certificate or court order if your current name is different from what was recorded in your most recent U.S. passport.
Step 3: Now that your envelope is prepared and ready to go, take a trip to the post office. You'll need to arrange for overnight delivery to and from the Passport Agency (if overnight delivery is not used, it could take longer than 2-3 weeks to receive your passport). It is also strongly recommended you use a traceable delivery method.
For those who need their passports in less than 2 weeks:
Make an appointment to be seen at a regional passport agency location. To locate the nearest passport agency click here. For information on how to make an appointment click here. You can make an appointment 24 hours a day, 7 days a week using their automated appointment system.
Obtain and complete form DS-82 or form DS-11 as described in step 1. Take it with you along with your supporting documents and payment as described in step 2 to your meeting at the passport agency–do not mail them. Note: Passport agencies accept major credit cards, debit cards, checks, money orders and bank drafts.
Find out if the agency you are visiting requires proof of international travel within 2 weeks. If proof is required, you'll need to bring hard copies of your travel itinerary documents with you. The agencies will not accept travel itinerary information on any electronic device such as a tablet or mobile phone.
Arrive a few minutes early for your appointment to allow time to go through the security check and get your number at the information desk. When your number is called, submit your form DS-82 or form DS-11, supporting documents and payment (don't forget to include your $60 expedite fee!) to the agent. Applications are usually processed within one day and often times the same day.
Next up: What to do if your passport is lost or stolen while traveling. Stay tuned!

Safe Travels!