As conflict continues to erupt in Ukraine, On Call's Global Response Center Teams have received an influx of inquiries around general traveler safety for those in bordering countries as well as for those in other areas throughout Europe. According to On Call's Director of Global Security Services, Ben Longworth, "It's important for the general traveler population not to panic as there is a low risk of military conflict spilling over directly into NATO countries at this time."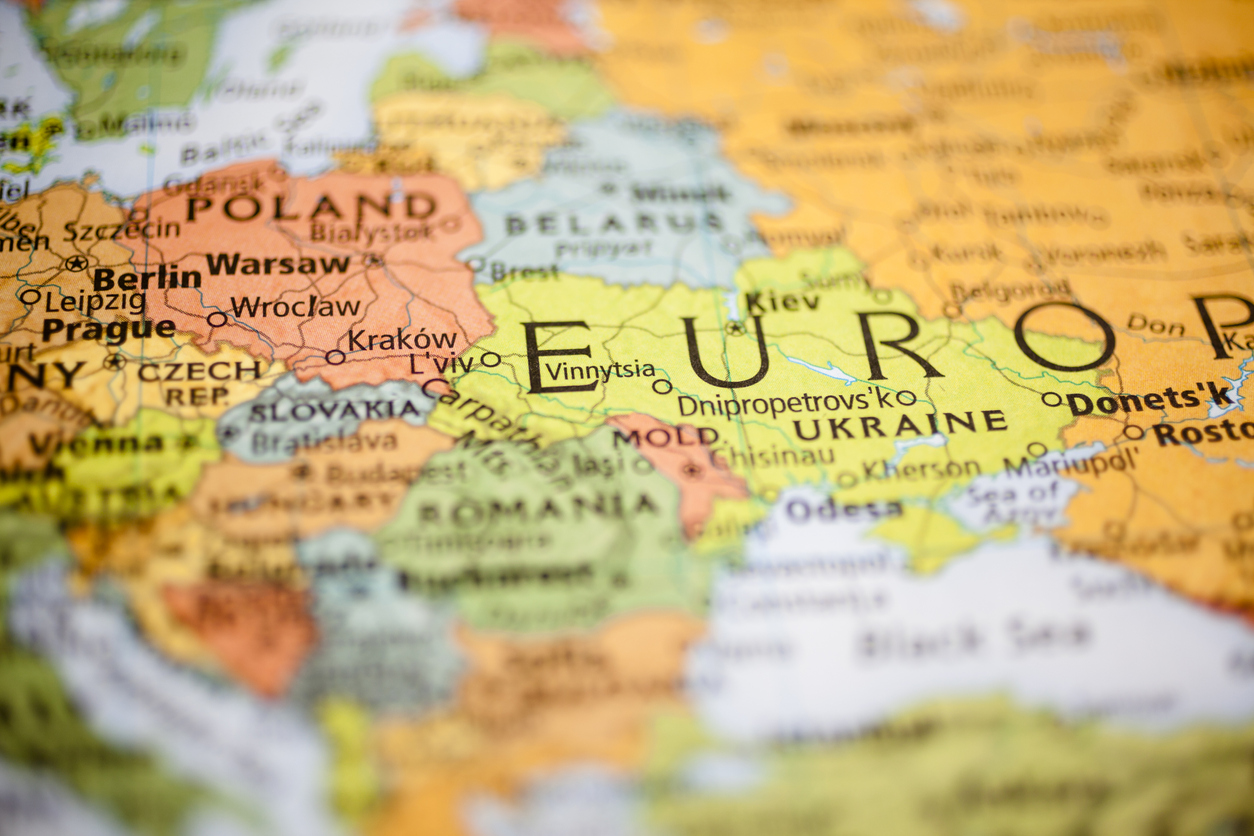 Potential Impacts For Those Operating in Other Countries Include:
Heightened risk of cyber-attacks potentially disrupting critical and/or travel infrastructure (ex. airline booking systems compromised disrupting air travel)

Closure of Ukraine air space could result in flights across the region being re-routed

Increased global commodity prices, particularly for fuel and wheat, precipitated by NATO sanctions on Russia and likely retaliatory Russian sanctions—these factors could instigate civil unrest in some circumstances.
General Standing Advice & Considerations for Travelers:
Land borders to European countries including Hungary, Moldova, Poland, Romania, and Slovakia remain open at this time
Expect that flight routes that traditionally run through Ukraine's airspace are now being forced to re-route, thus resulting in possible delays and longer flight times

Expect that many countries closed their airspace to Russian carriers and are canceling flights into and out of Russia; Russia has also restricted many non-Russian carriers from entering their airspace

Be aware that cyber-attacks may target transportation or telecommunications services. In such cases, suspensions of such services or outages could last for several hours or days without prior warning

Avoid any locations where military activity is occurring
Important to Note:

as during any other global crisis, it's important for travelers to remain vigilant and consume information/advice from credible sources only. As such, On Call's clients are encouraged to consult with us directly for the latest situation updates and related traveler safety recommendations. For everyone else, please feel free to get in touch with us for more information on how On Call can help protect your travelers with our customized travel risk management and emergency assistance services.
For over 25 years, On Call International has provided fully-customized travel risk management and global assistance services protecting millions of travelers, their families, and their organizations. Contact us today and watch our video to learn more. You can also stay in touch with On Call's in-house risk management, travel health and security experts by signing up for our quarterly Travel Risk Management (TRM) newsletter. 
The information provided to you within this report has been compiled from a multitude of available sources and is based on current news and analysis at the time of writing. The security team at On Call International, LLC has provided this analysis, supporting advice and recommendations in good faith to assist you in mitigating risks that could arise. However, no implied or express warranty against risk, changes in circumstance, or other fluid and unforeseen events can be provided. By reading this report, you will agree that any reliance you place on this information is therefore strictly at your own risk and that you will not hold On Call International, LLC or the authors responsible for any inaccuracies, errors or oversights here-in. No part of this publication may be reproduced, stored in a retrieval system, or transmitted, in any form or by any means, electronic, mechanical, photocopying, or otherwise without the prior permission of On Call International, LLC.