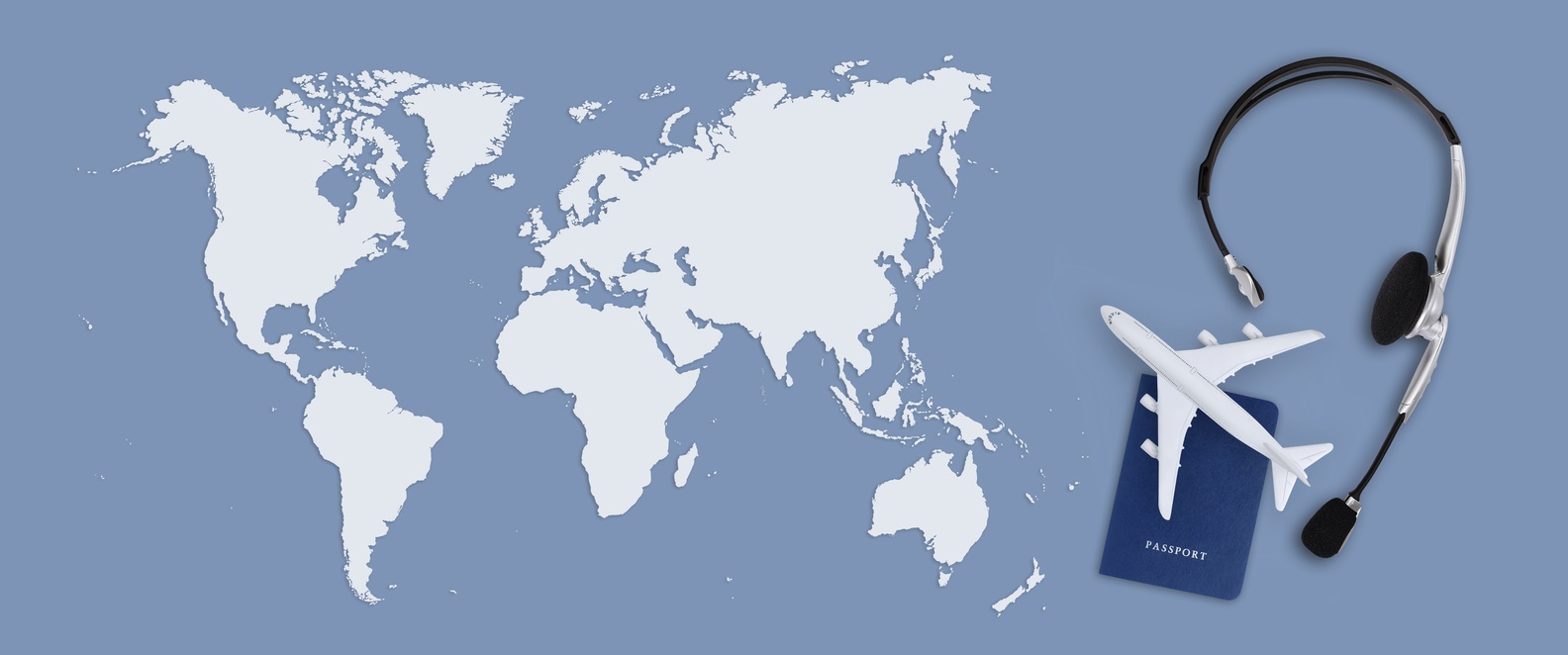 On Call's Global Response Center's (GRC's) biggest responsibility is to fulfill our mission of helping travelers, every day, in their time of need. Every phone call (or live chat, text, or email!) our Global Response Center receives is an opportunity to help someone get prepared to travel or solve a problem while they're away – whether it's a medical emergency, political threat, extreme weather, or even a more common issue like a missed flight. Our empathetic GRC Team works diligently behind the scenes, 24/7/365, to ensure travel problems are not only resolved as quickly as possible but that our travelers feel safe, prepared, and supported every step of the way.
Whether you're an On Call client or interested in learning a bit more about how travel risk management and assistance services work, this blog feature serves as a way for you to 'meet' these kind faces on the other side of the phone (or keyboard!) and give you an inside look at On Call's culture. Today's featured GRC Team member is:
Alysia Reynolds, Transportation Coordinator
A little about Alysia…
I have been with On Call for 6.5 years. I was born in the Bronx, New York and I currently live in Florida, where I have been for over 15 years. In my spare time, I have a cake business and make custom cakes for clients. I also enjoy spending time with my daughter and going to amusement parks.  
Why is working at On Call helping people every day meaningful to you?
Working at On Call has been meaningful to me because I love helping our travelers and ensuring their transition home runs as smoothly as possible. It takes a lot of stress off their shoulders during a difficult time.
How have you made a difference in a traveler or team member's day recently?
While working in transportation, I am able to make a positive difference in multiple peoples' days. Every traveler feels relieved when they get the call they have been approved to travel home. It gives them hope that they are one step closer to getting home or having the surgery they need completed. I am always thanked for how thorough my explanation of the process is and for being a kind voice on the other end.
About On Call International:
For over 25 years, On Call International has provided fully-customized travel risk management and global assistance services protecting millions of travelers, their families, and their organizations. Contact us today to learn more. You can also stay in touch with On Call's in-house risk management, travel health and security experts by signing up for our quarterly Travel Risk Management (TRM) newsletter.