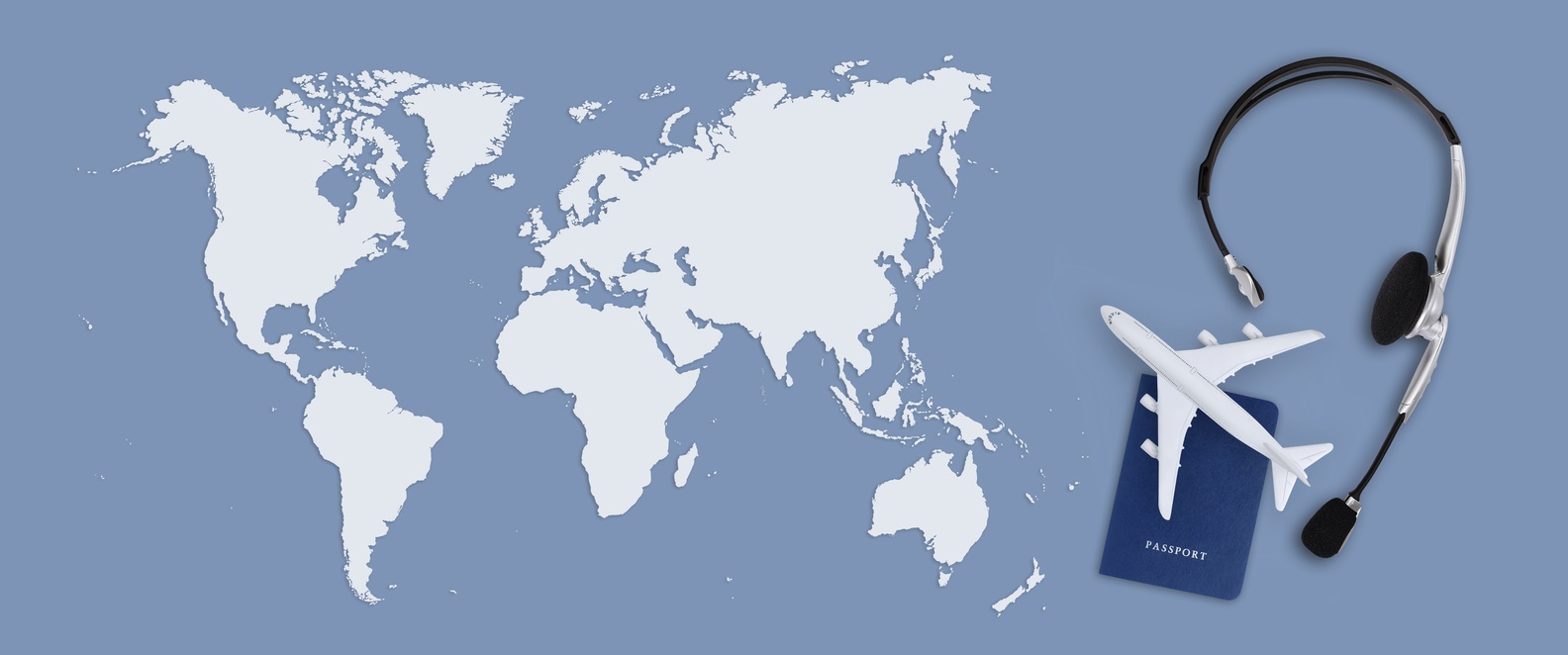 On Call's Global Response Center's (GRC's) biggest responsibility is to fulfill our mission of helping travelers, every day, in their time of need. Every phone call (or live chat, text, or email!) our Global Response Center receives is an opportunity to help someone get prepared to travel or solve a problem while they're away – whether it's a medical emergency, political threat, extreme weather, or even a more common issue like a missed flight. Our empathetic GRC Team works diligently behind the scenes, 24/7/365, to ensure travel problems are not only resolved as quickly as possible, but that our travelers feel safe, prepared and supported every step of the way.
Whether you're an On Call client or interested in learning a bit more about how travel risk management and assistance services work, this blog feature serves as a way for you to 'meet' these kind faces on the other side of the phone (or keyboard!) and give you an inside look at On Call's culture. Today's featured GRC Team member is:
Tom Evans, Assistance Coordinator 
A Little About Tom…


I started in January 2022 so I'm heading in to my second year at On Call. I was one of the first two people who started the UK team, based in our Bridgend office, South Wales. With a varied background in sales and insurance, I was keen to try something different and am very glad that I did.
Born and raised fairly close to the office, I live with my fiancée and two children, aged 12 and 2. In my free time, when not spending time with the family, I am an avid sports fan and played rugby for over 20 years. I have a keen interest in American sports and was able to visit Gillette Stadium, when visiting the office in Salem, which ticked a box on my all-time bucket list.
Why is working at On Call to help people every day meaningful to you?


No two days are the same and every call is completely different, and for me, that's what makes On Call unique. It's rewarding knowing that people can rely on us during their time in need, regardless of where they are in the world, and in any situation. Working alongside my colleagues, who bring a wealth of knowledge, means we can deliver a high quality and efficient assistance service to the travelers. Being part of a team with the same determination to provide the best assistance possible, is what makes On Call a special place to work.
How have you made a difference in a traveler or team member's day recently? 


Sometimes it's the small things that stick in your mind. We had a traveler who was unfortunately hospitalized and in a critical condition, whilst travelling with his wife. The wife found the whole experience very traumatic and felt she was unable to help, both On Call and her husband. I made sure to contact the wife every time I was working to check in and just to be a familiar voice that she could speak with. Getting a sincere thank you from that woman every day, just for a five-minute call, was always so nice to hear.
About On Call International:
For over 25 years, On Call International has provided fully-customized travel risk management and global assistance services protecting millions of travelers, their families, and their organizations. Contact us today to learn more. You can also stay in touch with On Call's in-house risk management, travel health and security experts by signing up for our quarterly Travel Risk Management (TRM) newsletter.