On Call's Global Response Center's (GRC's) biggest responsibility is to fulfill our mission of helping travelers, every day, in their time of need. Every phone call (or live chat, text, or email!) our Global Response Center receives is an opportunity for us to help someone get prepared to travel or solve a problem while they're away – whether it's a medical emergency, political threat, extreme weather, or even a more common issue like a missed flight. Our empathetic GRC Team works diligently behind the scenes, 24/7/365, to ensure travel problems are not only resolved as quickly as possible, but that our travelers feel safe, prepared and supported every step of the way.
Whether you're an On Call client or interested in learning a bit more about how travel risk management and assistance services work, this blog feature serves as a way for you to 'meet' these kind faces on the other side of the phone (or keyboard!) and give you an inside look at On Call's culture. Today's featured GRC Team member is:
Lawana Gibson, Senior Assistance Coordinator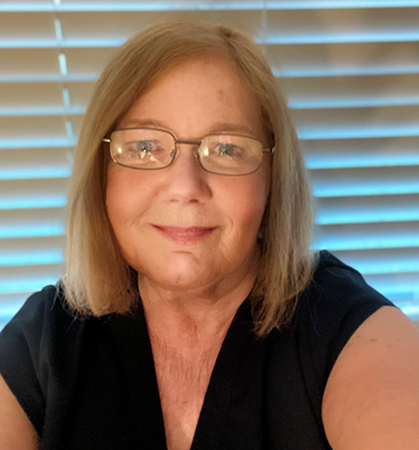 A Little About Lawana…
I started working with On Call almost five years ago in the Global Response Center. I have two adult sons and a granddaughter. My oldest son has lived in Norway for the past 22 years, and my youngest son is a cargo pilot. Due to the pandemic, I did not see my oldest son and granddaughter for over 18 months, and that was difficult for all of us. I'm so happy that travel has resumed, and we can all be together once again!
I am also looking forward to traveling again myself. I do not even care if I go far…I am just ready for a trip! The first trip I have planned is to a cute little village in Merrickville, Ontario, where my brother and sister-in-law have a décor store in a historic area. I can't wait!
Why is working at On Call to help people every day meaningful to you? 
Every day at On Call is different and there is never any time to get bored or complacent. I love to bring a sense of urgency and focus to every case I work on. My satisfaction comes when I know an issue has been resolved.
Some days my biggest challenge may be finding an English-speaking doctor for a traveler who needs unexpected medical assistance in a country where they don't speak the language; another day I may be focused on helping family members reunite after a traumatic event that requires a medical or even political evacuation. I love working with this group of people at On Call who are all working toward the same mission and goals, and I appreciate the encouragement and support I receive from my management team to help bring resolution to our travelers' problems!
How have you made a difference in a traveler's or team member's day recently?
Recently, I worked with a traveler and his wife who needed assistance in an unfamiliar environment where not many people speak English. The husband became very ill, and I could sense the wife was under a lot of stress and did not know where to turn. I did my best to comfort and reassure her that we are here 24/7 and that she can call us anytime. I told her that unfortunately, we could not change the situation, but we can help her navigate it. I also praised her for how she was handling the situation and said that she should be very proud of herself for getting this far! The next time we spoke, she told me she was feeling much better about the situation and that she appreciated my support. She even shared an old saying with me that I love: "Women are like teabags, you never know how strong it is until it's in hot water!"
For more information about On Call's Global Response Center Team, and how we can help you help your travelers, every day, feel free to contact us anytime! Also, did you know…? On Call is hiring! If you or someone you know is interested in joining our talented Global Response Center Team, check out our open job listings here: https://jobs.jobvite.com/oncallinternational/.
For over 25 years, On Call International has provided fully-customized travel risk management and global assistance services protecting millions of travelers, their families, and their organizations. Contact us today and watch our video to learn more. You can also stay in touch with On Call's in-house risk management, travel health and security experts by signing up for our quarterly Travel Risk Management (TRM) newsletter.