From medical and security emergencies to more common concerns like a delayed flight or missing passport—here at On Call, every phone call (or live chat, text, or email!) we receive is an opportunity to help someone get prepared for travel or solve a problem while they're away.
Read our latest global emergency assistance snapshot for an inside look at how On Call's Global Response Center Teams work diligently around the clock, every day, to fulfill our mission of helping travelers in their time of need.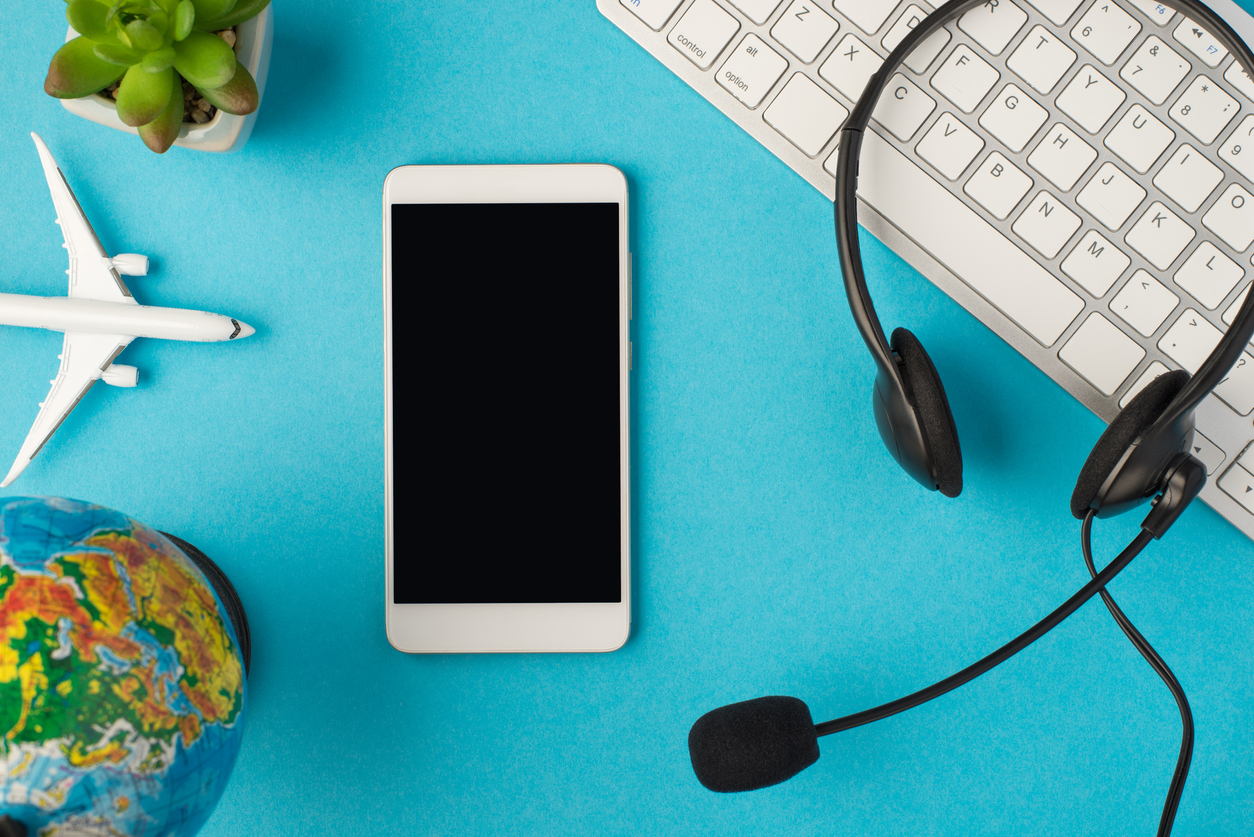 MEDICAL ASSISTANCE
COVID-19: Quarantine Assistance
A traveler who tested positive for COVID in Thailand was placed in a mandatory quarantine facility ran by a local hospital. The traveler was unable to pay for the accommodations and contacted On Call for assistance. From there, On Call was able to place a guarantee of payment for the traveler's quarantine period; the traveler was then able to successfully continue his trip once he tested negative for COVID.
COVID-19: Medical Evacuation Assistance
A man who was critically ill with COVID and pneumonia needed an evacuation from a remote area of the Caribbean. On Call's Medical Team quickly coordinated the arrival of an emergent air ambulance in the traveler's location and secured his admission into a Miami hospital. Once the air ambulance team arrived at the man's bedside, the team remained with the traveler until he was safely delivered to the Miami hospital that afternoon.
Mental Health Assistance 


On Call was contacted by a program director to request support for a traveler who had suffered an emotionally traumatic event while on an assignment in Europe. On Call immediately reached out to our network of licensed mental health counselors and arranged an appointment for the traveler. The traveler was able to participate in a counseling session within a few hours of his program director's initial request.
SECURITY ASSISTANCE
Assistance in Ukraine
Amid the Russian invasion of Ukraine, a client with operations in Ukraine asked for On Call's assistance with evacuating their employees' family members out country. On Call's Global Security Team monitored the situation, passing along evacuation routes and locations of bomb shelters in Kyiv. For individual groups of evacuees, On Call's Security Team provided secure transportation out of Ukraine to border crossings in Poland. Once in Poland, the evacuees were provided with hotel accommodations and onward flights from Poland into other European countries.
Assistance in Russia


Amid the Russian invasion of Ukraine, a traveler located in Moscow contacted On Call's Global Security Team for intel on any potential unrest or disruptions that could arise within Russia. The Security Team advised the traveler on the current sanctions and disruptions to international flights. Ultimately, the traveler decided to evacuate from Russia. The Security Team organized secure transportation from the traveler's accommodations to the airport. This involved a security driver and a Close Protection Officer (CPO); the traveler made it to the airport and departed from Russia safely.
Assistance in South Africa 


A traveler in South Africa contacted On Call to request an evacuation from South Africa due to the Omicron outbreak and new border restrictions. Once an On Call Global Security Specialist determined the most up-to-date travel advisories and confirmed benefit applicability, On Call arranged for the traveler's evacuation out of South Africa back to his home in the United States.
TRAVEL ASSISTANCE
Stolen Wallet Assistance 


A traveler's wallet was stolen the day before her flight was supposed to take off from Paris. The traveler couldn't get from the hotel to the airport without a credit card to pay the taxi. Her husband called On Call's Global Response Center, and we then contacted our local office to arrange a car service. We sent the wife a secure link to enter her credit card information to pre-pay for the car service. The traveler got to the airport on time for her flight the next morning.
Delayed Flight Assistance
An On Call Rescue Nurse and traveler arrived in New York City for a connecting flight and encountered inclement weather. Their connecting flight was delayed, and they needed a place to stay until the weather cleared. On Call began researching hotel options and quickly learned that it was also the weekend of the New York City Marathon, making hotel availability extremely scarce. However, despite this lack of hotel availability, On Call was able to secure hotel rooms for both the patient and Rescue Nurse, and both parties were able to rest comfortably and safely until their next flight.
COVID-19: Letter of Recovery Assistance
On Call was contacted by a young traveler who was studying abroad in London. She had just tested positive for COVID and was worried she would not be able to provide a negative test result before her scheduled flight home to visit her family for the holidays. Once she tested negative, On Call arranged for a doctor to go to her apartment and complete a COVID recovery letter, allowing her to make it home just in time for the holidays.
For over 25 years, On Call International has provided fully-customized travel risk management and global assistance services protecting millions of travelers, their families, and their organizations. Contact us today and watch our video to learn more. You can also stay in touch with On Call's in-house risk management, travel health and security experts by signing up for our quarterly Travel Risk Management (TRM) newsletter.