From medical and security emergencies to more common concerns like a delayed flight or missing passport—here at On Call, every phone call (or live chat, text, or email!) we receive is an opportunity to help someone get prepared for travel or solve a problem while they're away.
Read our latest global emergency assistance snapshot for an inside look at how On Call's Global Response Center Teams work diligently around the clock, every day, to fulfill our mission of helping travelers in their time of need.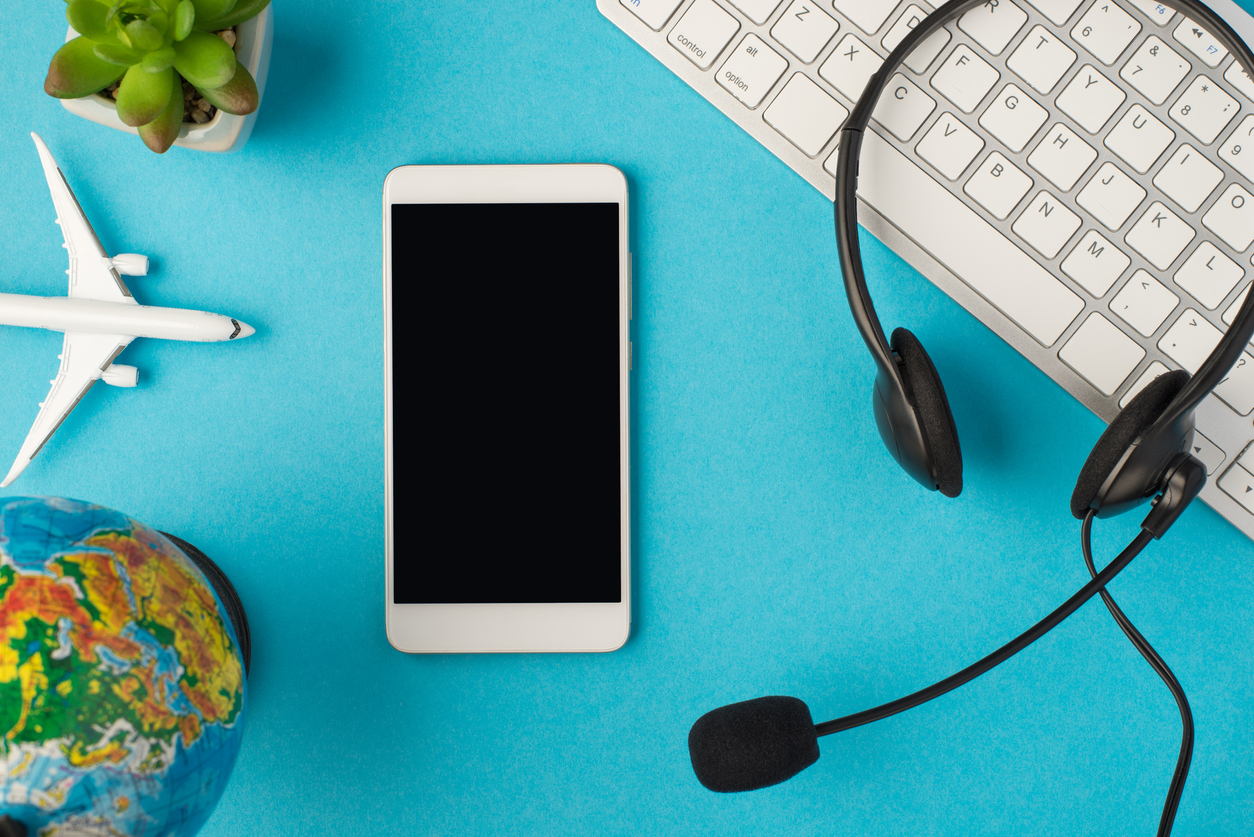 MEDICAL ASSISTANCE
Medical Evacuation Assistance
A traveler with a head injury needed an evacuation from Sierra Leone to the United States to receive specialized surgery and further care. On Call's Global Response Center quickly coordinated the arrival of an emergent air ambulance to the traveler's bedside and secured admission to a hospital in Maryland. From there, the air ambulance team remained with the traveler until they were safely delivered to their receiving hospital in the United States.
Medical Repatriation Assistance
A traveler who was critically ill due to complications from COVID-19 needed an evacuation back to the United States from France. On Call's Global Response Center quickly coordinated the arrival of a Rescue Nurse in the traveler's location and secured their admission to a hospital in Kansas. Once the Rescue Nurse arrived at the traveler's bedside, the nurse remained with the patient until they were safely delivered to their receiving hospital.
Medical Referral Assistance
A traveler studying abroad in London suffered from back and neck pain due to a history of scoliosis. On Call arranged an appointment for the traveler to see a doctor who could refer them to a physical therapist. Upon receipt of the referral, On Call provided a guarantee of payment to the physio so the patient could receive treatment for the back and neck pain.
DAY-TO-DAY ASSISTANCE
Vaccination Assistance
A traveler on an assignment in the Middle East needed support with finding vaccinations in two different locations: Syria and Lebanon. On Call's Global Response Center team advised the traveler on where to obtain these vaccinations in both locations. Additionally, On Call scheduled and coordinated both appointments for the traveler.
Housing Assistance 


A group of travelers studying abroad in Spain arrived at the housing they booked, only to find they had been scammed. The landlords were non-existent, and there was no room available. They not only lost their security deposits but also needed help finding legitimate housing near their schools. On Call obtained several alternate housing options for the students and contacted each option's leasing company to check for availability. The students secured the accommodations they needed to complete their semesters abroad successfully, using the information provided by On Call.
Passport and Visa Assistance
While studying in the U.S., a Spanish graduate student traveled to Turkey to attend a lecture. Upon her attempt to return to the U.S., she was denied boarding due to a mix-up with her visa and passport. On Call helped the student get in touch with the proper entities who could assist with each issue and liaised with these entities to assist her with getting back to the U.S. to continue her studies.
SECURITY ASSISTANCE & CONSULTING
Pre-Trip Assessment Support
An On Call client had a group of travelers headed to a remote part of Choco, Colombia. The client proactively connected with On Call's Security Team before departure to discuss the specifics of their trip and the nature of their work. Limited transportation infrastructure, crime concerns, active armed groups, and limited health services were some of the unique characteristics of the area.. On Call's Security Team created a customized pre-trip risk assessment for the client to inform their investment in mitigation techniques and plan for any potential emergencies.
Evacuation Assistance
After a bad storm, a group of travelers in Colombia staying in an Airbnb were upended when flooding cut their rental off from the mainland. This area was known for crocodiles, adding an extra layer of complexity.
On Call's Global Security Team provided immediate safety advice to the travelers while chartering a local boat to evacuate the travelers to the mainland. Upon evacuating, On Call's Global Response Center coordinated ongoing flight and hotel arrangements for the travelers to help minimize the disruption to their trip.
Legal Assistance 
A traveler in Egypt was held for questioning at the airport for an extended time due to questions about their gender. The traveler reported being photographed several times by authorities at the airport, as well as at their hotel. On Call's Global Security team remained in contact with the traveler and liaised the traveler in with an attorney for additional advice. Upon receiving this advice, On Call made alternate arrangements for the traveler to depart the country and remained in touch with the traveler until they confirmed safe arrival at their home airport.
For over 25 years, On Call International has provided fully-customized travel risk management and global assistance services protecting millions of travelers, their families, and their organizations. Contact us today to learn more.