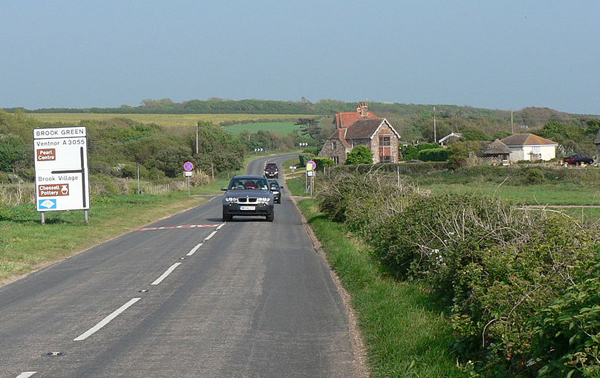 Of course the most famous aspect of driving in the United Kingdom, at least for American visitors, is driving on the left-hand side of the road. However, there are some other important things to consider before you get behind the wheel. And while we wouldn't advocate driving mindless miles straight off the red eye, here's how you can successfully navigate yourself around the UK:
London-bound?  Read this First: Most Londoners would agree that it is neither recommended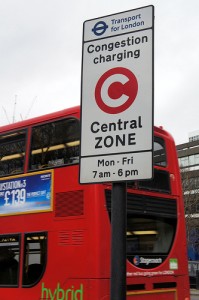 nor even necessary to drive in London, as the city has a comprehensive public transportation system. If you do decide to drive, we don't recommend taking your first test spin at rush hour and parking can be tricky (and pricey!) at best. Also, be aware of the congestion charge, which is a daily charge to drive in central London between 7 a.m. and 6 p.m., Monday-Friday, excluding bank holidays and the period between Christmas and New Year's. It's designed to reduce traffic and raise money to improve the transportation system in London. For more details, check the Transport for London's website.
Ask for an Automatic: Automatics are uncommon in most of Europe, and your car rental company will give you a "stick shift" unless you specifically ask for an automatic when making your reservation. Since you'll be so busy reprograming your mind to think "left" instead of "right," it's probably best not to complicate matters further with a manual transmission if you're unaccustomed to driving one. Check out our 'car rental do's and don'ts' for more helpful car rental tips.
Note: Americans are legally allowed to drive in the UK for a period of up to twelve months on their U.S. driving licenses. Expats can get information on how to apply for a UK driving license at: https://www.gov.uk/apply-first-provisional-driving-licence.
Remember Insurance: Your U.S. auto insurance does NOT cover you abroad (there may be some exceptions to the rule if you're a US citizen traveling to Canada and Mexico). Make sure the rental company provides auto insurance with the rental package. In some cases, you may need to consider purchasing additional insurance if the coverage they provide is not at least equivalent to what you carry at home.
Don't Get "Left" Behind:  Did you think we forgot to address the elephant in the room? Not a chance! Here are some simple tactics for driving on the "wrong side" of the road:
If you can swing it, on your first time out, bring a friend or colleague — that way, they can help you with navigation and turns, and you can fully concentrate on the drive.
Taking turns will probably be your biggest challenge, at least at first — try saying 'left, left, left' until you get around the corner.
Use another vehicle in front of you to orient yourself. By following the car (but not too closely!), you'll always know that you're in the correct lane.
Your car rental company should be happy to help you get oriented — don't be shy to ask them to take you for a test spin before you hit the roads on your own.
Play by the Rules: Below is a basic summary of some road rules you'll be expected to follow in the UK that may not come as obvious. For more detailed information, check out the Highway Code.
Passing: You don't pass cars in the UK, you "overtake" them. You're only allowed to  'overtake' from the lane closest to the median, so when driving on the left, that means the outside (right) lane.
Roundabouts: We hope you love roundabouts, because in the UK, you'll see plenty of them!  When approaching one, give priority to traffic approaching from the right (traffic on the roundabout), unless otherwise indicated.
Lights: Right on red? Never! Left on red? Nope! You must always stop at a red traffic light.
Box Junctions: You may encounter a cross-hatched yellow pattern on the road—this is called a box junction. It is illegal to enter the box unless your exit is clear, but the exception to the rule is if you are waiting to turn right. Are you scratching your head? Here's a video that offers a thorough explanation.
Horns: It should only be used to warn other drivers of your presence … not to … well, you know! In the UK, you should not use your horn while stationary on the road or when driving in a built-up area between the hours of 11:30 pm  and 7:00 a.m., except when another road user poses a danger.
Lights: Only flash your headlights to let other road users know that you are there.  If another driver flashes his headlights, never assume it's a signal to go.
Cell phones: It's illegal to use your mobile phone while driving. If you need to make a call, find a safe place to stop first. You can use hands-free phones, but if police think you're distracted and not in control of your vehicle, you could still get stopped.
Seat belts: You must wear a seat belt when driving — only a few exceptions.
Stop signs: Don't expect to see them — also, people from the UK don't yield, they "give way," and you'll see these signs frequently.
Speed: The highway ("motorway") speed limit is 70 mph (special thanks to our friends in the UK for measuring speed in mph instead of km!), and then it varies right down to 30 mph in built-up city areas. Watch out for speed cameras, though (they are everywhere!). These cameras take pictures of your car/plate if you're speeding and they WILL track you down with a ticket.
Know the Infrastructure:  In the UK, there are 'A' and 'B-roads', as well as motorways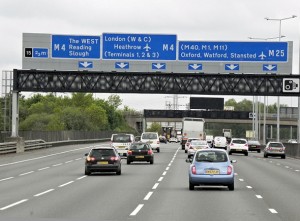 (mentioned above), often simply called 'M-roads'. A-roads are the federal main routes between cities, and B-roads are smaller local routes and often have less traffic. M-roads are the large freeways for fast driving in the UK. Roads are generally narrower and hillier than we're used to in the US, and the countless roundabouts can also make for a much slower ride. If you find yourself on a hilly, narrow road, the car going downhill generally 'gives way' to the one coming uphill. So bottom line: whatever amount time you've estimated for your journey, add more time onto it. And ready for this? In the UK, there are rarely any toll roads! Some bridges charge a fee for crossing, but that should be the only cash you're shelling out on your ride.
Have you ever driven in the UK? Let us know your tried and true tips—we'd love to hear them!
Safe Travels! 
Traffic at Big Ben from  J-Cornelius
Congestion charge sign from  mariordo59
Motorway traffic from David Dixon