The roll-out of COVID-19 vaccines has inspired optimism around restarting travel. According to On Call's Chief Medical Officer, Dr. Siegart, "Receiving the COVID-19 vaccination is a vital step toward beating this pandemic and will ultimately play a pivotal role in creating more confidence around travel in the months to come."  Dr. Siegart says he's seen an abundance of inquiries about COVID-19 vaccines and travel, so he's answering some of the most frequently asked questions and sharing some advice for would-be travelers. Read on for Part 1 of this two-part series, 'COVID-19 Vaccines & Travel.'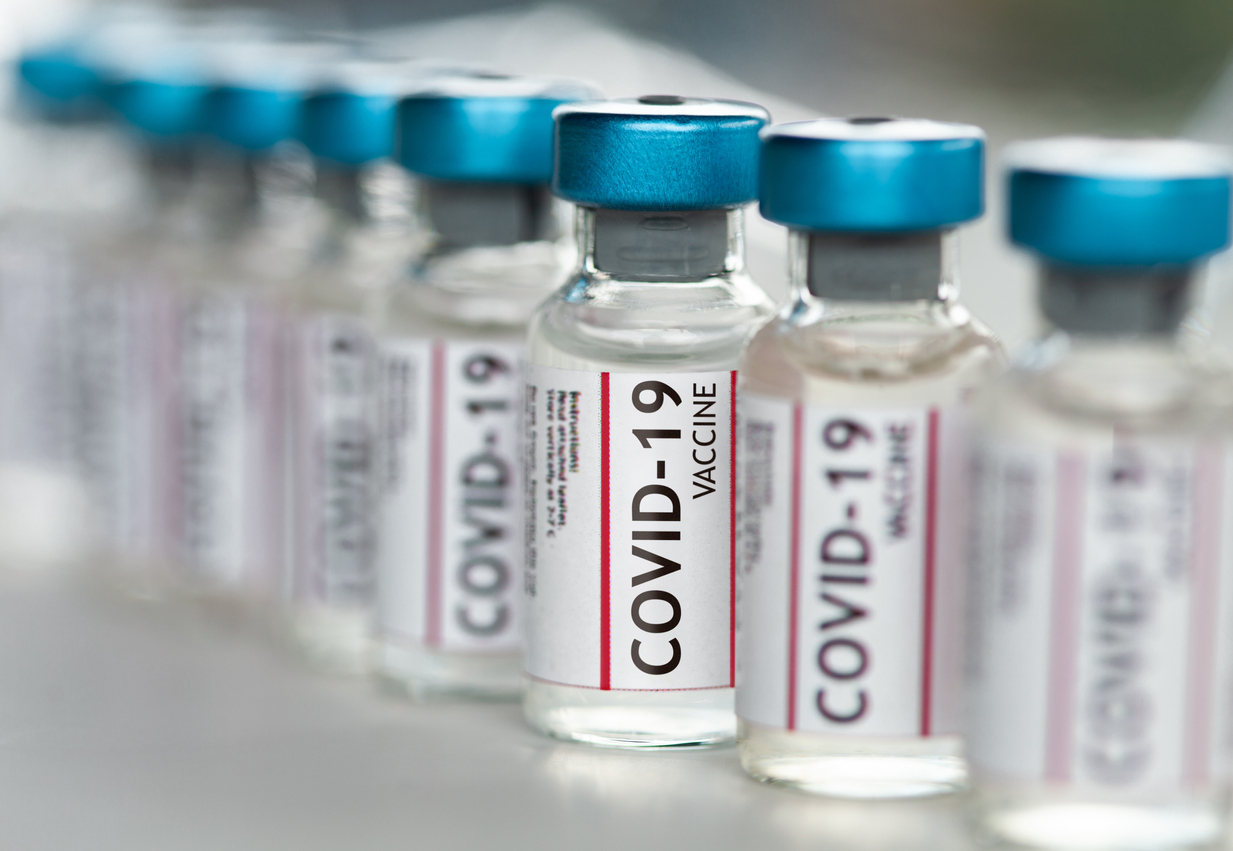 I keep hearing different things—when do medical professionals predict the general public will be vaccinated? How do you think this will affect travel?
Dr. Siegart: I anticipate that we will see more broad-based vaccination available for the general public this Spring.
This is good news for the travel industry. As the population number of both immunized and those who have recovered from COVID-19 increases, travel will also increase.  However, travel will be regulated to different degrees depending on location, destination, and mode of travel.  It is likely that formal documentation of immunization will be required to travel internationally sometime in the future.
Can vaccinated travelers spread COVID-19 to their fellow passengers?
Dr. Siegart: It is a possibility.  No one knows for certain, and it is something that is currently under study.
Individuals who are successfully vaccinated and have a good antibody response are unlikely to experience symptomatic COVID-19, and very unlikely to transmit it to other people.  Those that have a weaker response to the vaccine may be more susceptible to suffering a milder case of COVID-19 and potentially be contagious to others.
Does the vaccine prevent the transmission of COVID-19 or does it simply provide protection for the symptoms associated with the virus?
Dr. Siegart: All of the COVID-19 vaccines stimulate an immune response, that to varying degrees, prevents developing symptomatic COVID-19. The Moderna and Pfizer vaccines are 95% efficacious in preventing symptomatic COVID-19, but those who are vaccinated and get COVID-19 should have a milder illness. The great news is that in all COVID-19 vaccine trials thus far for Moderna, Pfizer, Johnson & Johnson, Oxford, and Sputnik there has been a 100% reduction in death.
If an individual had COVID-19 and recovered, do they still need to get vaccinated?
Dr. Siegart: Yes, after an individual has made full recovery from the virus, it is still recommended that the vaccine be administered to bolster immunity to future infection. There is no specific waiting period, but in general, the vaccine can be administered two weeks following complete recovery from COVID-19. There is evidence that following COVID-19 illness there is good, natural protection from re-infection for 90 days.
On a similar front, will the vaccine still be effective for someone who contracted and recovered from the virus?
Dr. Siegart: Yes. We know that for some period after recovery from COVID-19 there are circulating antibodies in the bloodstream. We do not know how enduring they are and how long someone will continue to be immune. It is advisable to receive a COVID-19 vaccine to help ensure a more enduring immune response.
Can the vaccine cause someone to 'become sick with COVID-19?'
Dr. Siegart: Absolutely not. It is common for people to feel ill in the days following a COVID-19 vaccine with generalized aches, soreness at the vaccine site, and low-grade fever.  This is a normal immune response and is actually a good sign that one's immune system is responding appropriately.
Can an individual get the virus after being vaccinated? (i.e.. can someone get the vaccine and travel the next day 'worry-free?').
Dr. Siegart: Yes, it is possible to become ill with COVID-19 after receiving the vaccine.  Both the Pfizer and Moderna vaccines require two shots.  There is a good immune response to both these vaccines at approximately the 10–14-day mark after the first of the two-shot series.  However, the 95% efficacy is not achieved until 1-2 weeks after the second shot in the series.
If a traveler receives the first dose of the vaccine before their trip but is not able to obtain the 2nd dose before they leave, will they still receive protection from the virus while traveling?
Dr. Siegart: Yes. There is some protection 10-14 days after receiving the first Moderna and Pfizer vaccine doses. However, there is significant variability from 20% to 90% efficacy.
On Call's clients are encouraged to consult with us for the most up-to-date information on their destinations and recommendations around risk prevention and travel health planning. For everyone else, please feel free to get in touch with us for more information, as well as to learn more about how On Call can help protect your travelers with our customized travel risk management and assistance programs.
For over 25 years, On Call International has provided fully-customized travel risk management and global assistance services protecting millions of travelers, their families, and their organizations. Contact us today and watch our video to learn more. You can also stay in touch with On Call's in-house risk management, travel health and security experts by signing up for our quarterly Travel Risk Management (TRM) newsletter.
The information provided within this post has been compiled from a multitude of available sources, and is based on the current news and situational analysis at the time of writing.