As vaccination rates trend upward and countries announce they're opening to vaccinated travelers, On Call's Chief Medical Officer, Dr. William Siegart, offers (more!) answers to your most frequently-asked questions on COVID-19 vaccines and travel.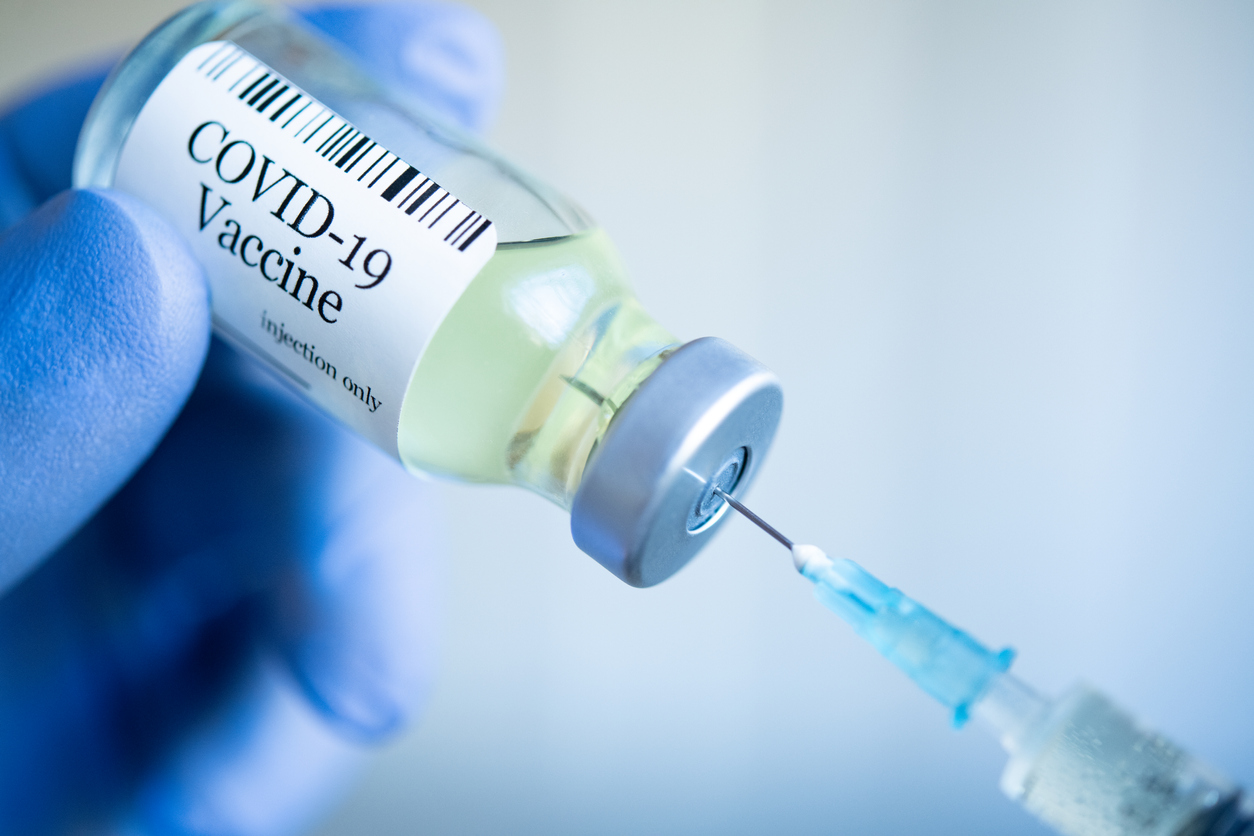 Can those who have been fully vaccinated still spread the virus while traveling?
Dr. Siegart: Probably not, but there is no 100% certain answer to this question. Current data and early studies indicate that vaccination reduces both symptomatic and asymptomatic spread.
Which vaccine should travelers get if they are worried about side effects?
Dr. Siegart

:

All of the vaccines could have side effects, and many of these side effects are similar more or less. Any concern should be discussed between the patient and their physician. Rare, anaphylactic (severe allergic) reactions have been seen to both the Moderna and Pfizer vaccines.  A preservative called polyethylene glycol (PEG) is most often the culprit.  In cases of known allergy to PEG taking a vaccine without it such as the Johnson & Johnson vaccine is indicated.
Given the recent pause in the use of the Johnson & Johnson (J&J) vaccine, should those planning travel avoid that particular vaccine?
Dr. Siegart: The 10-day pause in the J&J vaccine administration that was lifted on April 23, 2021, allowed further analysis of risk vs. benefit and time to educate healthcare providers regarding Thrombosis with Thrombocytopenia Syndrome (TTS) diagnosis and treatment. The overall incidence of TTS following the J&J vaccine is very rare at two per million. Only 15 cases were reported following 7.98 million doses administered. The pause was a recommendation based on an abundance of caution, and is an indication that safety and monitoring protocols are in place. The overall safety, efficacy, and need for the J&J vaccine is thought to far outweigh the very low risk of TTS.
Some research suggests that the risk of TTS is higher in women. Is this true?


Dr. Siegart:

The risk of developing TTS following the J&J vaccine is seven per two-million in women less than 50 years old. That is still exceedingly low, and according to the CDC, the risk vs. benefit still weighs in favor of receiving the vaccine. That being said, women under 50 years of age should be aware of the increased incidence compared to other population groups, and may wish to take either the Pfizer or Moderna vaccine if available. There have been no reports of TTS following the Pfizer or Moderna vaccines.  In general, if only the Johnson & Johnson vaccine is available it is still far less risky to take the vaccine than to acquire COVID-19.  Those who develop Covid 19 and are hospitalized have a 20% incidence of clots. Travelers should discuss all concerns with their physicians prior to receiving any vaccine.
Are there any vaccines that are more effective than others?


Dr. Siegart:

The J&J, Moderna, and Pfizer vaccines are all highly effective. Keep in mind that their efficacies were determined in their respective studies. There has been no study comparing them against each other.  The calculated efficacy can be related to factors other than effectiveness, including differences in the trial populations and locations, timing of the trials during the pandemic, and study design itself.
The key takeaway I wish to emphasize is that the vaccines are not expected to prevent all COVID-19 infections. Rather, their purpose is to prevent severe COVID-19 illness and COVID-19 death. All of the vaccines are 100% effective to this end, and this includes the current variants.
Can pregnant women safely receive COVID-19 vaccination?
Dr. Siegart: Yes, pregnant women can safely receive the Pfizer and Moderna vaccines.  In fact, there is evidence that pregnant women are at higher risk of developing more severe COVID-19 illness and complications of severe illness. Moreover, there is also evidence that pregnant women who get COVID-19 may be at increased risk for adverse pregnancy outcomes. According to the surveillance data from the CDC, more than 30,000 women who received these vaccines have reported pregnancies through the CDC's V-Safe voluntary reporting system. On analysis, their rates of pregnancy complications are not significantly different than those of unvaccinated pregnant women. Additionally, unborn babies of pregnant women that received a COVID-19 vaccine could be protected from the virus for the first several months after birth.
Are COVID-19 vaccines safe when breastfeeding?
Dr. Siegart: There are no data on the safety of COVID-19 vaccines in lactating people or the effects of COVID-19 vaccines on the breastfed infant or milk production or excretion. Because non-live vaccines pose no risk for lactating people or their infants, COVID-19 vaccines are also not thought to be a risk. While presumed to be safe, it is advisable to discuss this with your physician.
Do COVID-19 vaccines protects against new variants of the virus?


Dr. Siegart:

The current indicators are that they do protect to the same degree of efficacy. There is enough overlap in coverage that there is protection from severe COVID-19 and COVID-19 death.
Since evidence suggests following COVID-19 illness there is natural protection from re-infection for 90 days – if a COVID-19 vaccine becomes available, would you suggest the person wait until after this 90-day period to receive it?
Dr. Siegart: The current recommendations are not to receive the vaccine at least until all symptoms have resolved, preferably 90 days. The same goes for individuals who develop COVID-19 after their first shot of the Moderna or Pfizer vaccine. They too should wait 90 days before receiving their second shot. The duration of effective natural protective immunity after recovery from COVID-19 is not known at this time, and there is debate as to whether it equals the vaccine.
If a traveler was directly exposed to someone infected by COVID-19, can they still receive the vaccine?
Dr. Siegart: Yes, unless they develop symptoms of illness, in which case, they should wait and discuss with your physician.
Does medical research suggest that COVID-19 vaccines will be integrated into the yearly flu vaccine?
Dr. Siegart: Depending on the evolution of COVID-19 and prevalence in the population, we may see updated COVID-19 vaccines offered similar to what we experience with influenza vaccines.
What are your thoughts on the possibility of the vaccine passport?
Dr. Siegart: Time will tell, but I think it has the potential to make international travel easier for travelers by avoiding requirements for quarantine or testing. It may take the form of an App or accessible documentation such as the TSA Pre-Check.
Where do we stand in terms of antibody testing – is this something that you think could make travel easier and more accessible in the near future, or is that further down the line?


Dr. Siegart:

This needs to be comprehensively studied before we can know their place and value. We know that the body responds to COVID-19 with IgM and IgG antibodies. More severe illness results in higher IgG levels and longer duration in the blood.  The key factor is whether the immune system remembers exposure via infection or vaccine and can rapidly respond with an immune response.
The T Cell Immune Response Test is a next generation test that analyzes DNA samples from T cells in order to identify T cells that have "memory" and can provide an adaptive response.
Want to learn more? On Call's clients are encouraged to consult with us for the most up-to-date information on their destinations and recommendations around risk prevention and travel health planning. For everyone else, please feel free to get in touch with us for more information, as well as how On Call can help protect your travelers with our customized travel risk management and assistance programs.
For over 25 years, On Call International has provided fully-customized travel risk management and global assistance services protecting millions of travelers, their families, and their organizations. Contact us today and watch our video to learn more. You can also stay in touch with On Call's in-house risk management, travel health and security experts by signing up for our quarterly Travel Risk Management (TRM) newsletter.
The information provided within this post has been compiled from a multitude of available sources, and is based on the current news and situational analysis at the time of writing.