As vaccine availability increases and more countries roll their welcome mats out to fully vaccinated travelers, On Call's Chief Medical Officer, Dr. William Siegart, continues to share his insights in response to your most frequently-asked questions on COVID-19 vaccines and travel.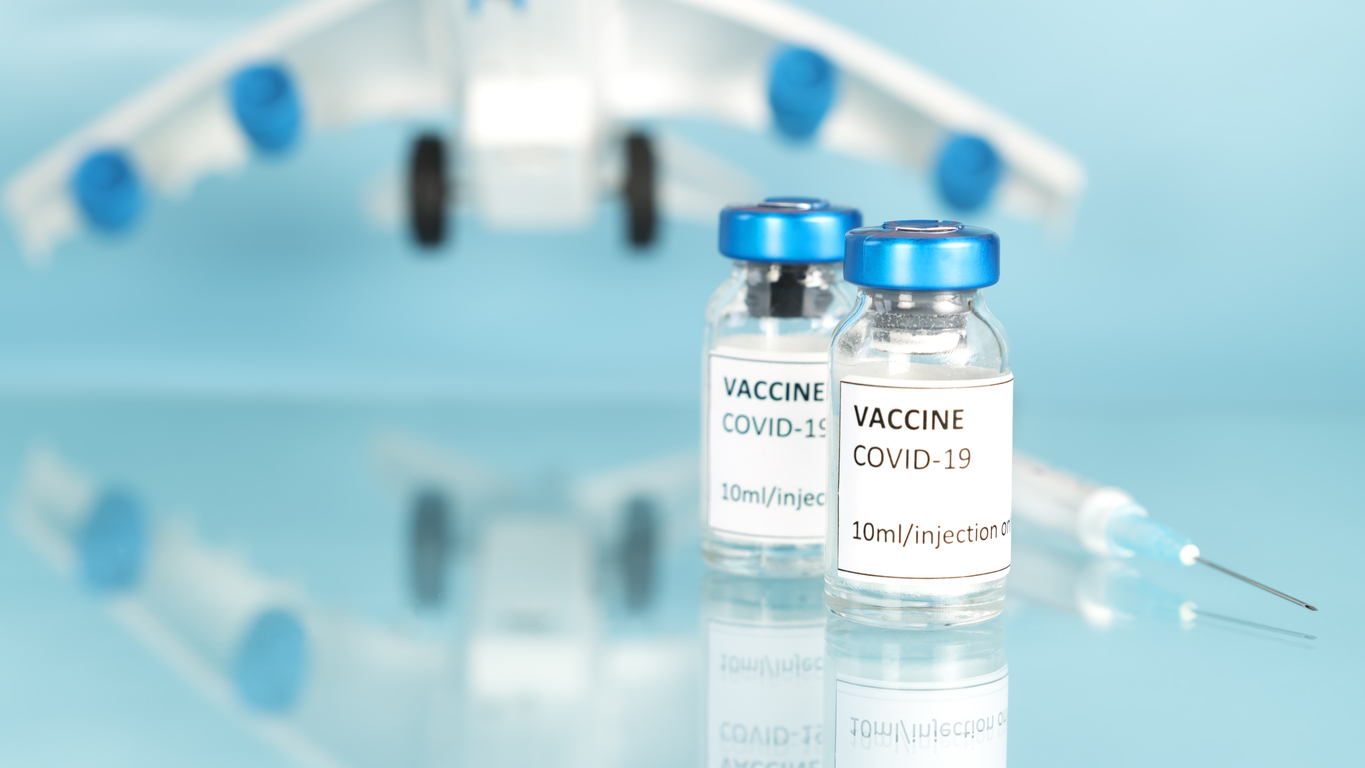 Can those who have been fully vaccinated still spread the virus while traveling?


Dr. Siegart: Yes, they can – but fully vaccinated travelers still pose less risk of getting the virus and spreading it to their fellow passengers. However, the vaccine does not make anyone invincible, and proper care and precaution should be taken by all travelers, regardless of vaccination status. Vaccinated individuals who develop COVID-19 are just as contagious as the unvaccinated who develop COVID-19.
Which vaccine should travelers get if they are worried about side effects?




Dr. Siegart:

 All the COVID-19 vaccines could have side effects, and most of these side effects are similar. Any concerns should be discussed between the patient and their physician. Rare, anaphylactic (severe allergic) reactions have been seen to both the Moderna and Pfizer vaccines.  A preservative called polyethylene glycol (PEG) is most often the culprit. In cases of known allergy to PEG taking a vaccine without it such as the Johnson & Johnson vaccine is indicated.
Given the pause in the use of the Johnson & Johnson (J&J) vaccine earlier in 2021, should those planning travel avoid that particular vaccine?


Dr. Siegart: The 10-day pause in the J&J vaccine administration that was lifted on April 23, 2021, allowed further analysis of risk vs. benefit and time to educate healthcare providers regarding Thrombosis with Thrombocytopenia Syndrome (TTS) diagnosis and treatment. The overall incidence of TTS following the J&J vaccine is very rare at two per million. Only 15 cases were reported following 7.98 million doses administered. The pause was a recommendation based on an abundance of caution and is an indication that safety and monitoring protocols are in place. The overall safety, efficacy, and need for the J&J vaccine is thought to far outweigh the very low risk of TTS.
Some research suggests that the risk of TTS is higher in women. Is this true?




Dr. Siegart:

 The risk of developing TTS following the J&J vaccine is seven per two-million in women less than 50 years old. That is still exceedingly low, and according to the CDC, the risk vs. benefit still weighs in favor of receiving the vaccine. That being said, women under 50 years of age should be aware of the increased incidence compared to other population groups, and may wish to take either the Pfizer or Moderna vaccine if available given that neither of them have reported occurrence of TTS. In general, if only the Johnson & Johnson vaccine is available it is still far less risky to take the vaccine than to acquire COVID-19. Those who develop COVID-19 and are hospitalized have a 20% incidence of clots. Travelers should discuss all concerns with their physicians prior to receiving any vaccine.
Are there any vaccines that are more effective than others?


Dr. Siegart: The J&J, Moderna, and Pfizer vaccines are all highly effective. Keep in mind that their efficacies were determined in their respective studies. There has been no study comparing them against each other. The calculated efficacy can be related to factors other than effectiveness, including differences in the trial populations and locations, timing of the trials during the pandemic, and study design itself.
The key takeaway I wish to emphasize is that the vaccines are not expected to prevent all COVID-19 infections. Rather, their purpose is to prevent severe COVID-19 illness and COVID-19 death. All of the vaccines are still very effective to this end, and this includes the current widespread variants. Effectiveness against the emerging omicron variant remains to be determined.
Can pregnant women safely receive COVID-19 vaccination?




Dr. Siegart:

 Yes, vaccination is safe and recommended in pregnant women. COVID-19 vaccination has not been associated with any increased risk of complications for the mother or baby. Given the increased risk of severe illness and pregnancy complications secondary to COVID-19, increased circulation of the virulent Delta variant, and rising number of pregnant women infected with COVID-19, vaccination is strongly recommended.
Are COVID-19 vaccines safe when breastfeeding?


Dr. Siegart: Yes, the COVID-19 vaccines are safe when breastfeeding and are protective for the mother and infant. Both the CDC and the American College of Obstetricians and Gynecologists recommend that individuals who are otherwise eligible (no other contraindications) receive the vaccine.
Do COVID-19 vaccines protects against new variants of the virus?


Dr. Siegart: Yes, but not to the same degree or efficacy. Current evidence suggests that the Delta variant is at least 50% more transmissible than the Alpha variant. For perspective, it is more contagious than the common cold and about as contagious as chickenpox. The Delta variant can evade full vaccination and cause increased rates of asymptomatic and symptomatic infection. However, full vaccination still provides significant protection against severe infection, hospitalization, and death. While the protection afforded is less than the original virus, it is still strong.
On November 26, 2021, the WHO named the B.1.529 variant omicron and classified it as a Variant of Concern. At this time, it is still not known how easily it spreads, the severity of illness it causes, and how effective the current vaccines and medications are against it. Breakthrough infections in fully vaccinated people are likely to occur, although the vaccines are anticipated to remain effective at preventing severe illness, hospitalizations, and deaths.
Since evidence suggests following COVID-19 illness there is natural protection from re-infection for 90 days – if a COVID-19 vaccine becomes available, would you suggest the person wait until after this 90-day period to receive it?




Dr. Siegart: 

The current recommendations are not to receive the vaccine at least until all symptoms have resolved, and 90 days have passed. The same goes for individuals who develop COVID-19 after their first shot of the Moderna or Pfizer vaccine. They too should wait 90 days before receiving their second shot. The duration of effective natural protective immunity after recovery from COVID-19 is not known at this time, and there is debate as to whether it equals or surpasses the vaccine.
If a traveler was directly exposed to someone infected by COVID-19, can they still receive the vaccine?




Dr. Siegart:

 Yes, unless they develop symptoms of illness, in which case, they should be tested and discuss the next steps with their physician.
Does medical research suggest that COVID-19 vaccines will be integrated into the yearly flu vaccine?


Dr. Siegart: Depending on the evolution of COVID-19 and prevalence in the population, we may see updated COVID-19 vaccines offered that are similar to what we experience with flu vaccines.
SARS-Cov-2 has spike proteins that facilitate entry into human cells. Gradual changes and accumulation of small genetic changes in spike proteins are responsible for the different variants. This is referred to as antigenic drift. Unfortunately, this affects infectivity, virulence, re-infection, and effectiveness of monoclonal antibodies and vaccines.
I believe that updated, reformulated vaccines to cover emerging variants will be necessary unless a "universal" COVID-19 vaccine can be developed that targets proteins essential to the virus that do not frequently mutate as the spike proteins do. This is being studied, but not yet a reality.
If a traveler received a COVID-19 vaccine, is it safe for them to receive the flu vaccine as well? Should a specific amount of time pass in between receiving both vaccines?


Dr. Siegart: Travelers who have received a COVID-19 vaccine can also safely receive the flu vaccine. I highly recommend travelers receive both vaccines for safer travel, and timing in between each vaccine does not matter as far as safety is concerned.
How about the booster shot – do you recommend travelers receive their booster shots (if available to them) before their trip?


Dr. Siegart: The CDC recommends everyone who is fully vaccinated with the Pfizer-BioNTech or Moderna vaccines receive a booster at least 6 months after completing the COVID-19 vaccination series. Those who received the Johnson and Johnson's Janssen vaccine should receive a booster at least 2 months after completing their primary COVID-19 vaccination. Also, when it comes to boosters, it is acceptable to mix and match. For example, individuals can receive the Pfizer booster 6 months following completion of the Moderna vaccine series.
Where do we stand in terms of antibody testing – is this something that you think could make travel easier and more accessible in the near future, or is that further down the line

?


Dr. Siegart: This needs to be comprehensively studied before we can know their place and value. We know that the body responds to COVID-19 with IgM and IgG antibodies. More severe illness results in higher IgG levels and longer duration in the blood.  The key factor is whether the immune system remembers exposure via infection or vaccine and can rapidly respond with an immune response.
The T Cell Immune Response Test is a next generation test that analyzes DNA samples from T cells to identify T cells that have "memory" and can provide an adaptive response. This may be utilized more frequently in the future.
Want to learn more?
On Call's clients are encouraged to consult with us for the most up-to-date information on their destinations and recommendations around risk prevention and travel health planning. For everyone else, please feel free to get in touch with us for more information, as well as how On Call can help protect your travelers with our 

customized travel risk management and assistance programs

.
For over 25 years, On Call International has provided fully-customized travel risk management and global assistance services protecting millions of travelers, their families, and their organizations. Contact us today and watch our video to learn more. You can also stay in touch with On Call's in-house risk management, travel health and security experts by signing up for our quarterly Travel Risk Management (TRM) newsletter.
The information provided within this post has been compiled from a multitude of available sources, and is based on the current news and situational analysis at the time of writing.