When a submarine dives to avoid surface detection and protect itself by avoiding threats from above, it may raise its periscope from time to time to get a sense of the threat from above. If that operator just focuses on the one threat that drove them below without using its other senses – like radar or moving the periscope 360 degrees – there may be other types of threats that are missed.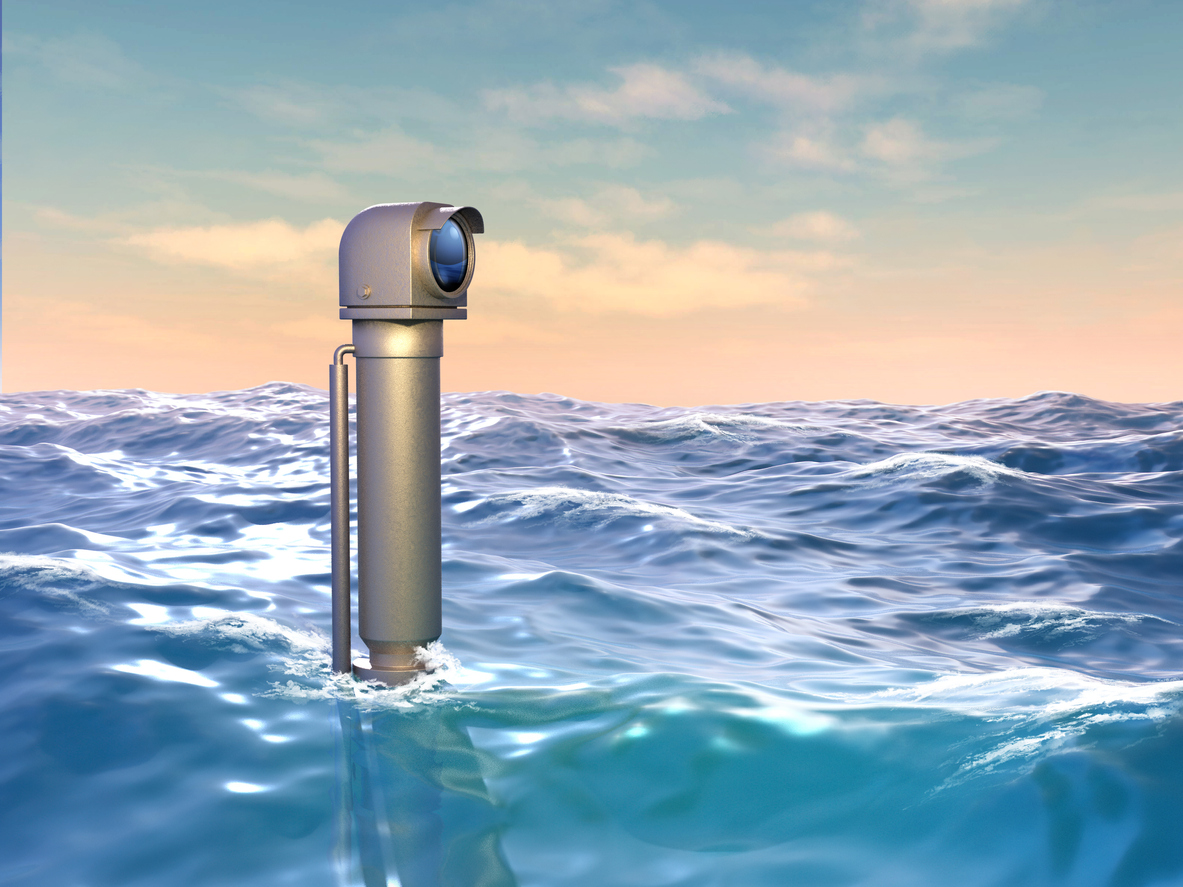 It is the collective hope that society returns to some level of normalcy and pre-COVID travel levels as soon as possible, but it's important not to let 'the COVID-19 risk cloud' distract us from other risk realities.  As more and more of the global population gets vaccinated, governments reduce their border restrictions, and consumers gain increased confidence in the feasibility of travel, we will see the numbers of travelers increase. Those early adopters that are out there now, and those soon to take flight in the coming weeks and months, still need to be prepared for historically "normal" travel risks, and what they can do to better mitigate those risks and prepare for contingencies. To assist with this risk mitigation process, it's critical for those overseeing travelers to look beyond COVID and set their sights back on the current global risk climate—this is a pivotal first step in overcoming this 'periscope paralysis' and returning duty of care strategies and programs to some sense of pre-pandemic normalcy.
Mind the Political & Social Climate
On February 1, 2021 in Burma (Myanmar) the military seized command and declared control over the country in opposition to the results of a November 2020 election that kept the incumbent party in power. This resulted in daily protests with increased violence as well as suppression of electronic communications such as the internet and cellular transmissions. The US embassy ordered the voluntary departure of non-essential personnel and their families which can highlight decreased confidence in situation resolution and certainly less services & assistance for citizens in country. With limited means to depart the country, spotty communications, and unsafe over-the-road options many travelers and expatriates have been advised to shelter-in-place.  Repatriation options including government-sponsored flights, commercial means, or private charters are limited, costly, and logistically complicated with COVID-19 restrictions including increased permitting as well as testing requirements for passengers and crew.
The crisis in Haiti which already had been defined by kidnappings, gang activity, and extreme poverty has become increasingly explosive as the President refuses to step down while the opposition party claims his 5-year term has ended.  Lebanon, Tunisia, Pakistan, and Sudan are just a few others in recent months experiencing civil and/or political unrest. Even prior to COVID-19 we were seeing signs of increased political or social unrest in all areas across the world such as Paris, Hong Kong, Spain, Chile and the United States just to name a few.  As such, a variety of security consulting and international assistance companies have elevated political instability and unrest into their top risk rankings for travelers in 2021.
Additionally, the increased economic stress brought on by the pandemic and public reception to various governmental response measures can lead to increased disenfranchisement and may result in protest activity. Travelers need to be aware that public sentiment toward their presence may be seen in a negative light if the populous disagrees with the lifting of restrictions. They may face confrontations or even law enforcement response if not following the local guidelines such as the case of the woman who was jailed in the Caribbean for violating quarantine orders. Conversely, there have been reported cases of altercations over mask-wearing and social distancing regulations when travelers have tried to enforce reminders on residents about their own country's requirements.
Keep Calm and Carry On 


Once we go through the above exercise of scanning the international risk climate and validating that we are not just hyper-focused on COVID-19 risks, we can see the other underlying risks in an environment and therefore develop safe travel strategies with appropriate risk mitigation and contingency plans.
While political unrest, violent protests, and social injustice rallies can happen all over, travelers are still statistically unlikely to get caught up in an event that requires immediate and evasive action.  Travelers are more likely to experience the resulting disruptions to services due to the clashes and the associated governmental response of dealing with the incident. Compounding this is the new difficulty and delays that the pandemic has brought on with regards to transiting in/out of a country especially when authorities are distracted.
With proper horizon scanning, we can avoid unnecessary foreseeable risks, take precautions to mitigate those risks that we choose to accept, and plan for contingencies should those risks become intolerable. Horizon scanning is the act of continuously looking out into the world for information relevant to our risk-based decision-making prior to undertaking the trip, mission, or business venture. Through this activity, we gather intelligence that can assist with understanding the environment in which we plan to operate, and adjust our risk management strategy accordingly. We further refine that risk management strategy by practicing situational awareness at both the organizational and traveler level. This provides the real-time updates and ground-truth relevance necessary to bolster the inputs for a continuous and dynamic risk outlook lifecycle.
Situational Awareness: Putting Theory into Practice 


Let's take an example where our horizon scanning efforts have uncovered an upcoming election where there is highly charged public sentiment, a history of incidents of civil unrest, and questionable law enforcement response.
We can adjust our risk management strategy, for example, by simply avoiding the risk which may look like postponing travel during that time, or perhaps choosing to travel outside the country until the election is over and public response has settled—especially if one's home country government has issued some warnings and travel advisories. Open-source intelligence, home and host country government offices of State or Foreign Affairs, and security intelligence platforms are just some examples of sources for horizon scanning.
If avoidance isn't an option or desirable, risks can be mitigated by avoiding crowds and protest activity, following instructions from the authorities (e.g., curfews), stocking up on shelter-in-place supplies, touching base with airlines on upcoming flight availability, and ensuring travelers are registered with their home country embassies for any applicable alerts or assistance requests. Situational awareness becomes important here so one can more frequently adjust to the surrounding environment and take actions that stay in front of the de-escalation process before logistics become more complicated. Traveler apps with security alerts, embassy alerting programs, global and local news media as well as hotel staff and transportation providers can also be great sources.
Finally, sharing the risk through contingency planning ensures we're looking at this type of scenario before we're caught up in it—which generates awareness of the options available to assist should it become untenable in country and line up resources accordingly. Having a plan that takes into consideration transport and logistics carriers, insurance options, host country and home country governmental resources, and assistance provider capabilities is key to successfully managing an overseas incident such as political unrest. Government chartered repatriation flights, relocating closer to the airport to avoid blockades, security providers for over-the-road transport, and forming an advanced understanding of insurance policy exclusions and benefits are all considerations when contingency planning. Nowadays, all those options come with increased challenges with cross-border movement restrictions and testing requirements due to COVID-19.
Conclusion


Travel is retuning whether the pandemic is fully contained, and herd immunity is achieved- or the virus becomes another communicable disease that is part of the new normal-people are moving about and borders will open. Keeping a constant eye on all the risks to our travelers and operations in all the areas we conduct business is a challenge but has never been more important. Risk managers need to raise the periscope to look beyond COVID, move it around 360 degrees and use their radar to see all threats so they can surface as soon as possible or dive if the situation dictates. Contact On Call to learn more about how we keep an eye on the global threat environment and help organizations keep watch over their travelers and operations.
Need additional assistance?
On Call's Travel Restart Program provides organizations with comprehensive tools and resources to make informed decisions around restarting travel and adjusting their duty of care to the new normal. Whether you're looking for a standard solution to apply to specific locations of interest, or a customized option that includes location monitoring and regular updates, On Call can help you create and implement a Travel Restart strategy that is aligned with your organization's unique needs. 

Contact us today

 or watch our video to learn more.
For over 25 years, On Call International has provided fully-customized travel risk management and global assistance services protecting millions of travelers, their families, and their organizations. Contact us today and watch our video to learn more. You can also stay in touch with On Call's in-house risk management, travel health and security experts by signing up for our quarterly Travel Risk Management (TRM) newsletter.